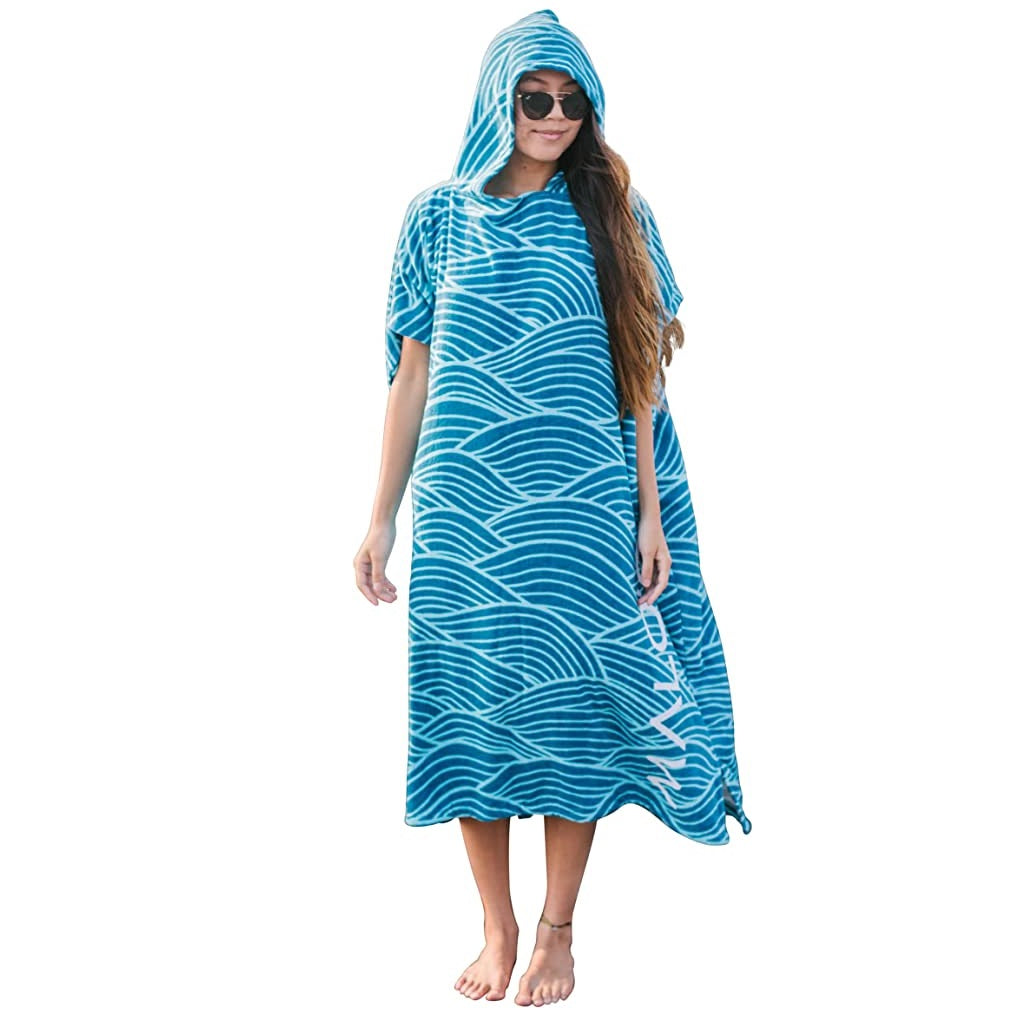 Malo'o - Surf Poncho
The Malo'o Surf Poncho is great for changing into or out of your clothes without flashing other surfers, bystanders, and kooks in the parking area. If you love to surf, that means you're usually wet and sandy after your session. We found they were either too short and risked flash exposure or were like cardboard and not very comfortable.

The Malo'o Surf Poncho is incredibly soft and large. At 36" x 47" with a 14" hood and 400 GSM cotton body, it's designed to go over a wetsuit and provide you room to change. No need to check if you're covered while bending over or pulling your wetsuit off. The Malo'o Surf Poncho will cover you even if you are 6'6"!

Whether you're surfing in California, fishing in Wyoming, or boating in New England, the Malo'o Surf Poncho will keep you warm and protected when you need to change.

More Benefits :     •  Long hem to cover the "backside" when changing and it will cover your entire seat – use it to change into your wetsuit at home without having to worry about getting wax on your car seats.  •  Poncho Only? We've even been known to drive home, after changing, with only the poncho on. After getting out of the freezing water, it's just that nice.Product Details :  •  100% 400 GSM Cotton.  •  Full hood.  •  Absorbs water.One size fits all ( 36" x 47" with a 14" hood ).