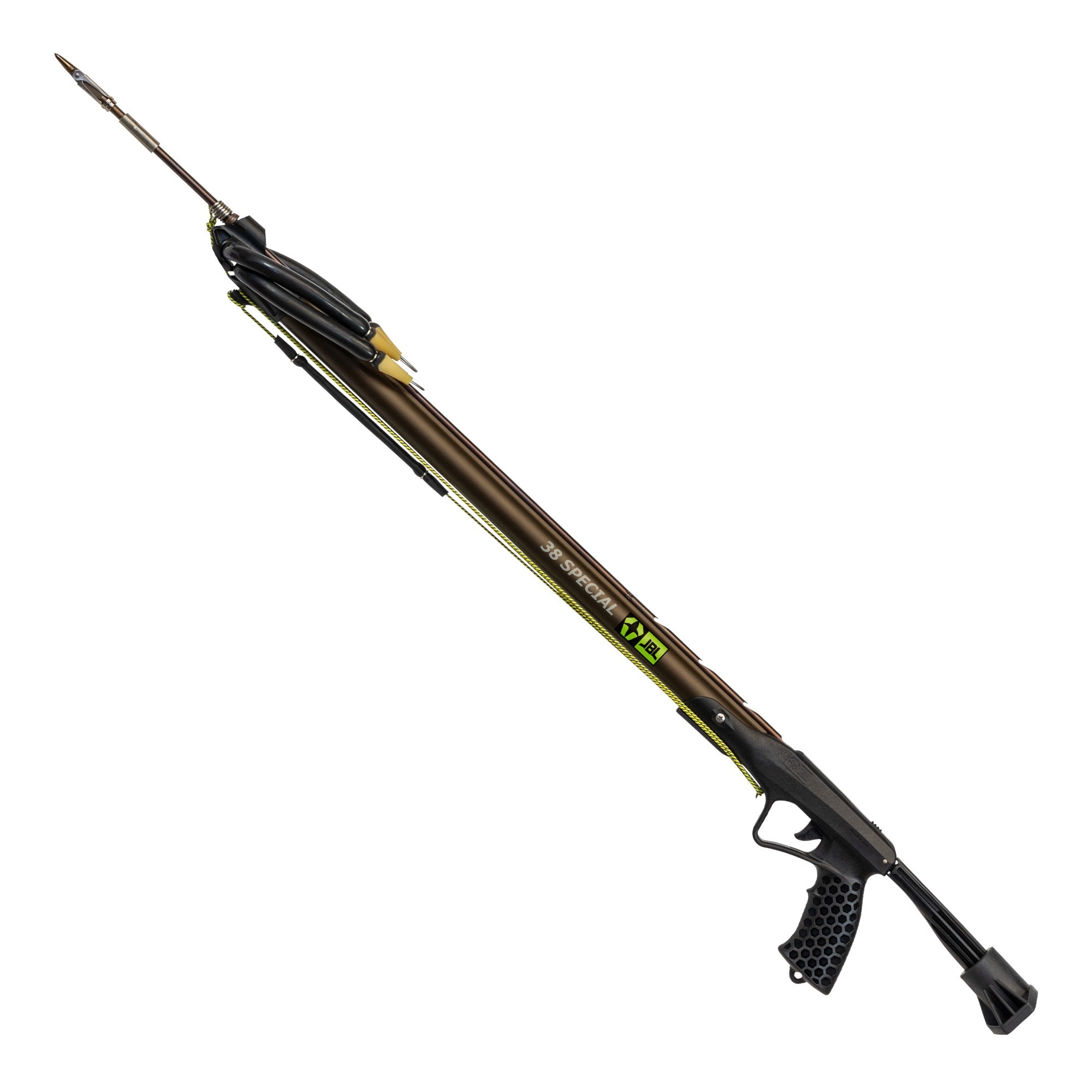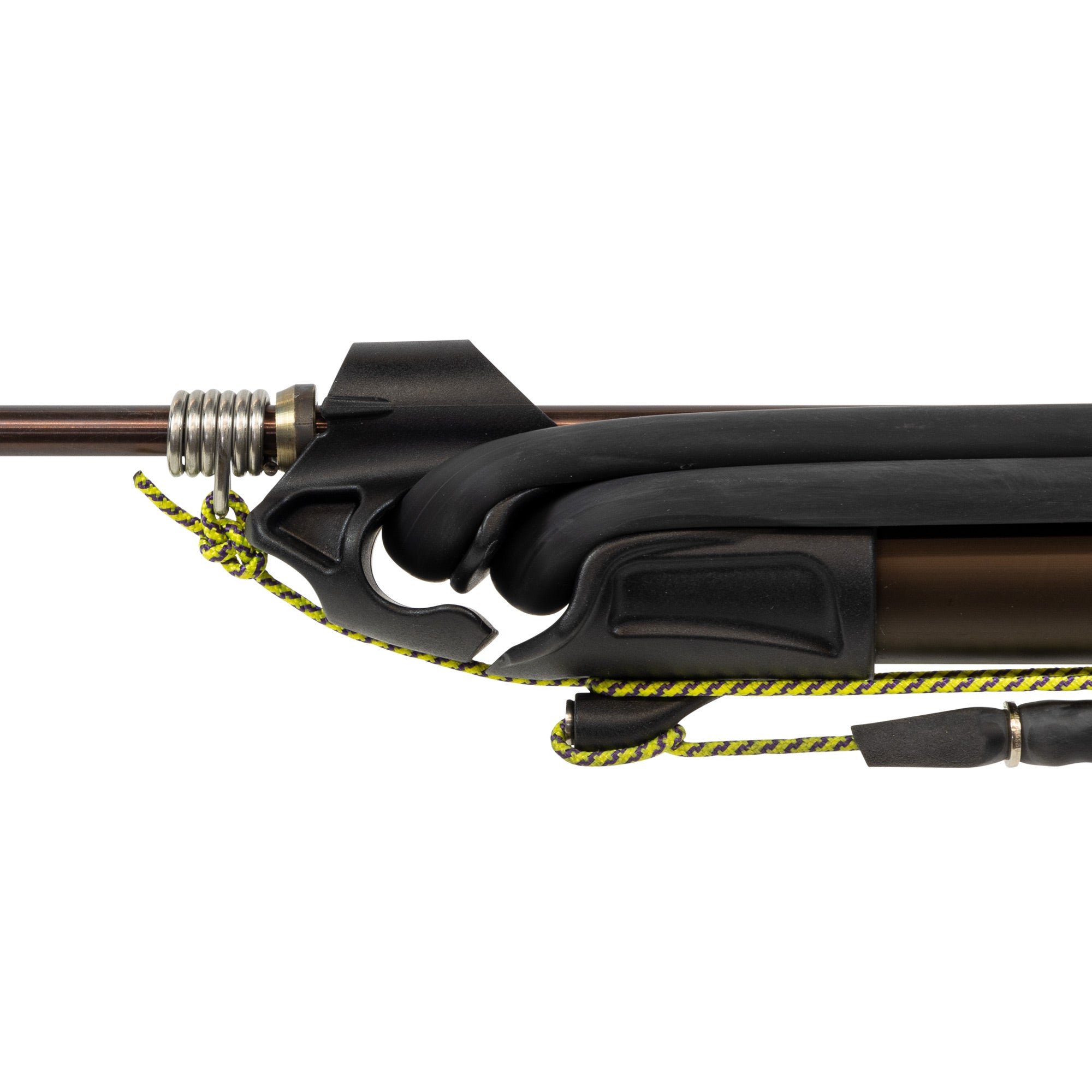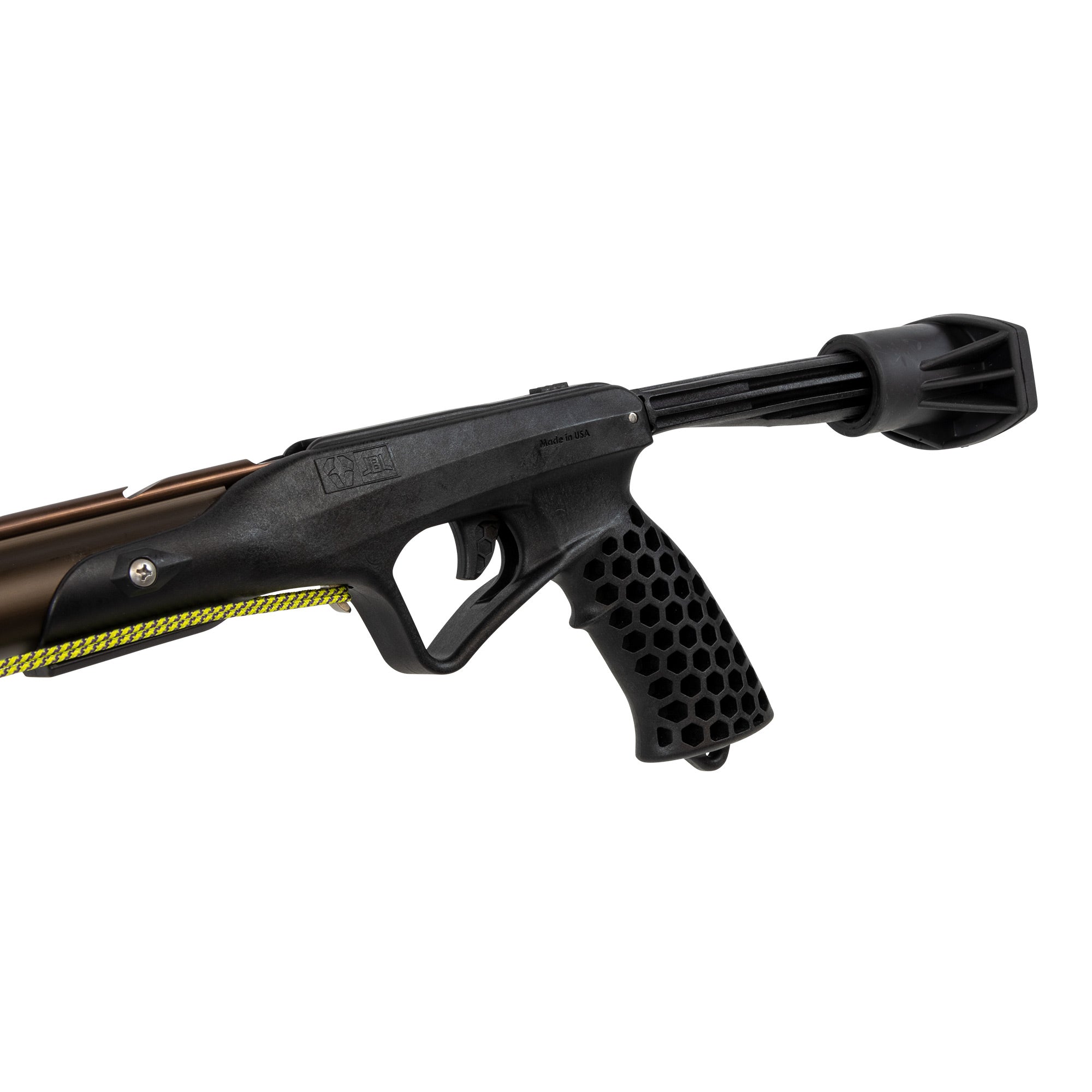 38 Special Magnum
You asked, we listened. The Magnum Series is back and better than ever. It's built on our proven Reaper platform and has all the creature comforts that made the original Magnum such a fan favorite. With an XL load pad and closed muzzle you'll be pulling trigger more than anyone on the boat.

Magnum Series Features:

1 1/8″ overbuilt aircraft grade aluminum barrel for speedy target acquisition.
Integrated shaft rail – Ultimate accuracy.
Stainless steel sear.
5/16" heat treated stainless steel spearshaft with 6mm threads.
Triple notched shafts for additional Add-A-Band.
Heat treated spinning double barbed spearhead.
Two 5/8" Nitro Bands.
Closed muzzle with slide ring for easy reloading.
Integrated barrel float chamber – Speargun floats without spearshaft.
7" gun butt for easy loading.
Integrated mount for reel and other accessories.
Steel reinforced muzzle eyelet for reel line.
Ambidextrous safety and line release.
Ergonomic handle.

Length W/O Shaft :  37″.Spearhead :  Heat Treated Stainless Rotating Rock Point (843).Shaft :  31 x 5/16″ with 6mm threads (S6-E31-N3E).Power Source :  Two 16 x 5/8″ Nitro Bands (316).Band Stretch :  22″.Reach :  13′.