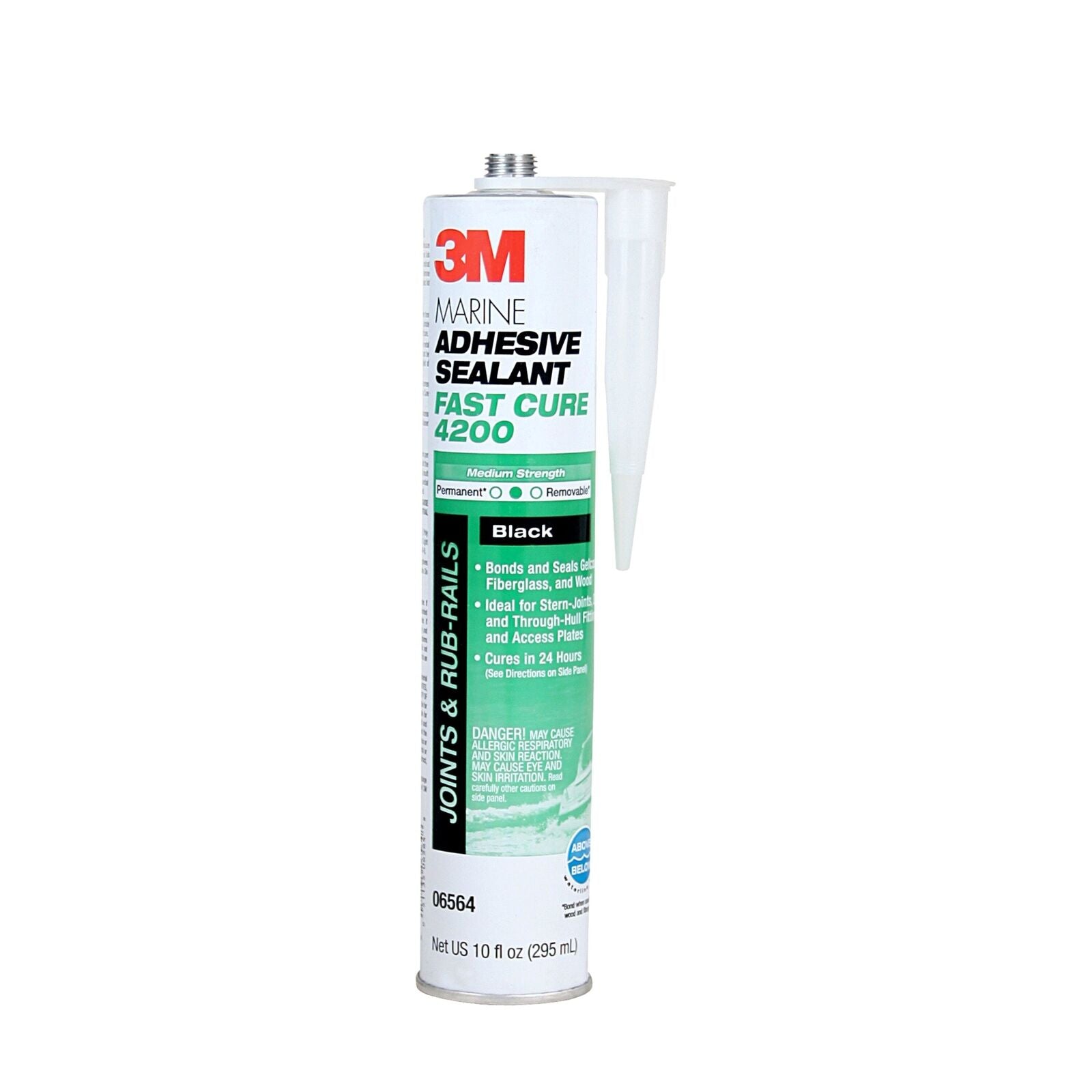 3M Marine Silicon 4200 Black
3M Marine Adhesive / Sealant Fast Cure 4200 Black, 10 oz. Cartridge.

A one-part, general all-purpose polyurethane that chemically reacts with moisture to deliver flexible bonds with good adhesion to wood, fiberglass, gelcoat, plastics and metals. 

Paintable and sandable.

Forms watertight, weather resistant seals on joints and boat hardware above or below the waterline. 

Medium strength allows for disassembly.

Not recommended for sealing wood decks because it may be permanently softened by certain teak cleaners or sealers.