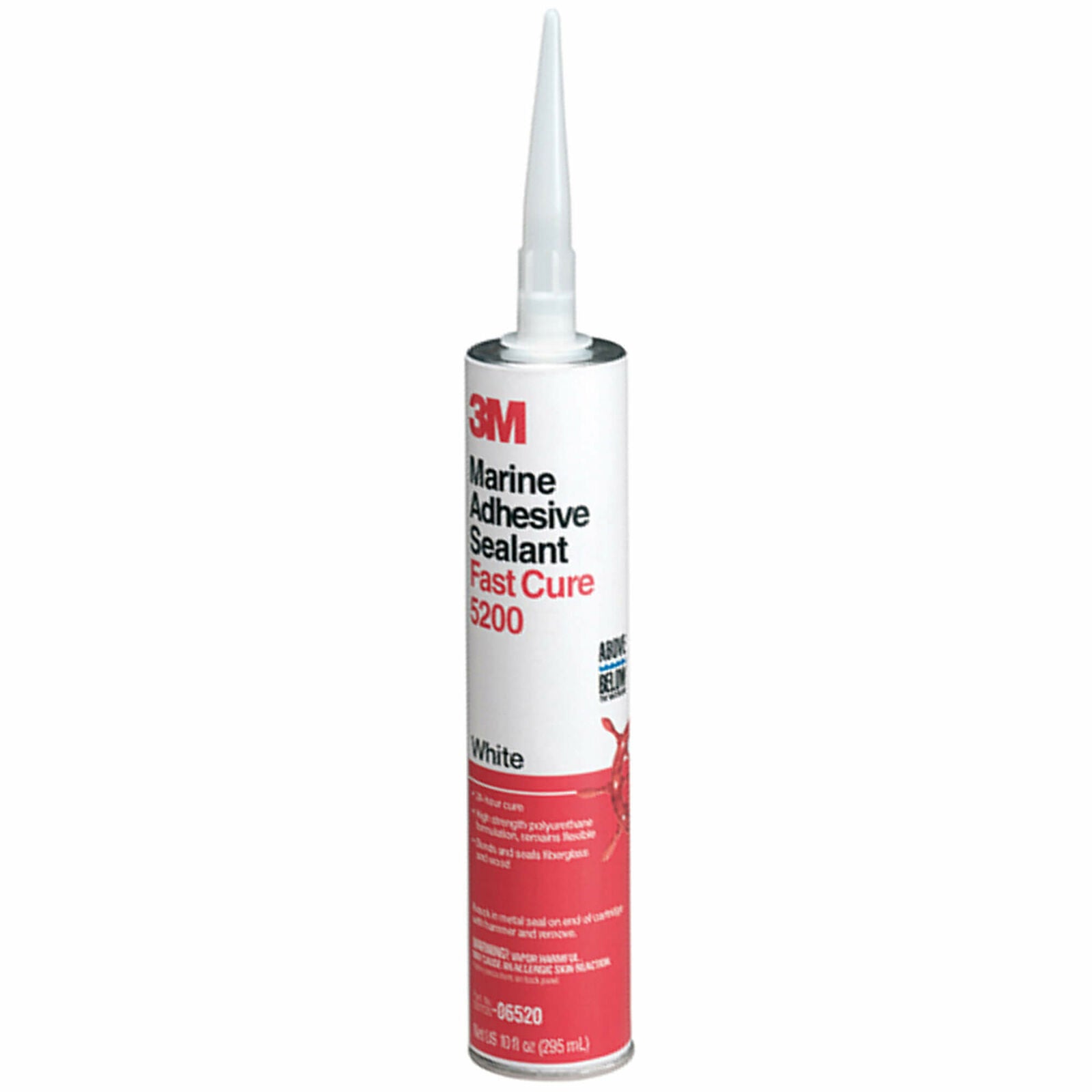 3M Marine Silicon 5200 White
A faster curing version of 3M Marine. 10 oz. Cartridge

Adhesive / Sealant 5200. Cures in approximately 24 hours.

A one-part polyurethane that chemically reacts with moisture to deliver strong, flexible bonds to wood, gel coat and fiberglass.

Retains its strength above or below the waterline.

Effectively absorbs stress caused by shock, vibration, swelling and shrinking.

Excellent resistance to weathering and saltwater.

Won't sag or flow in vertical or horizontal seams.