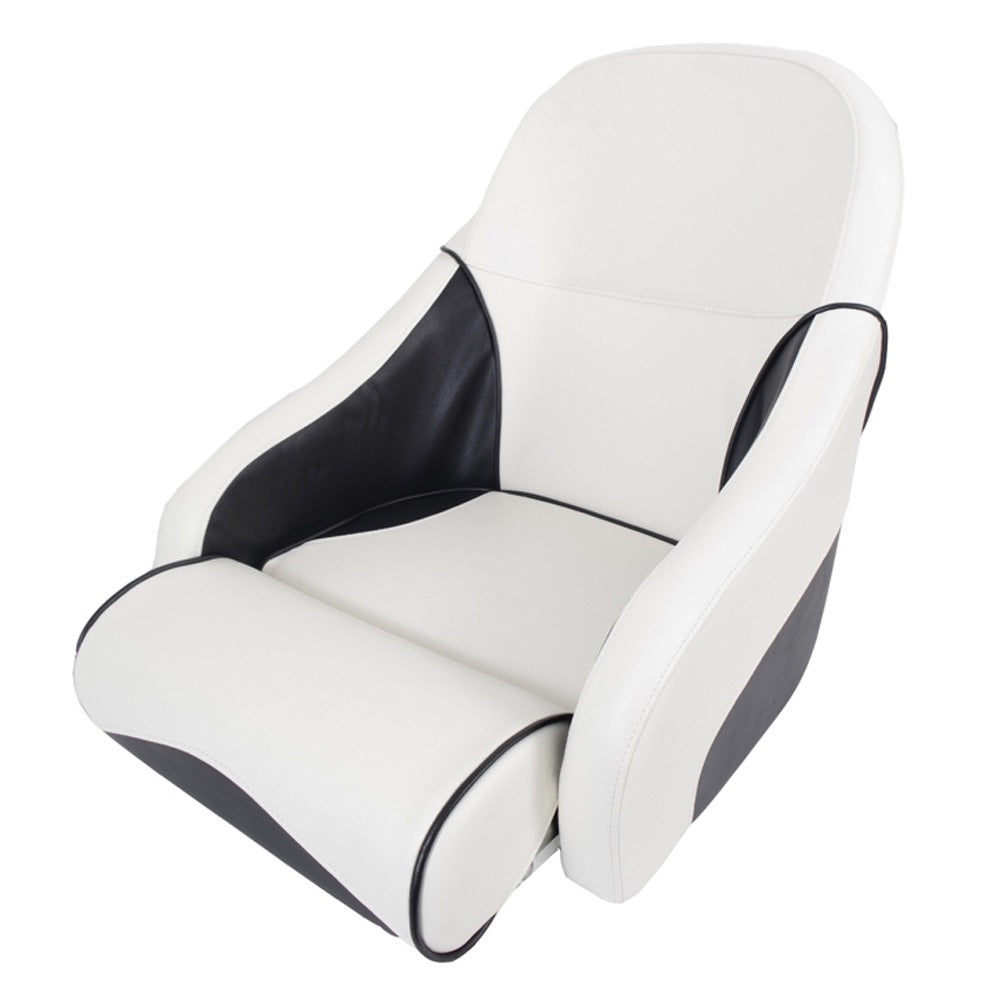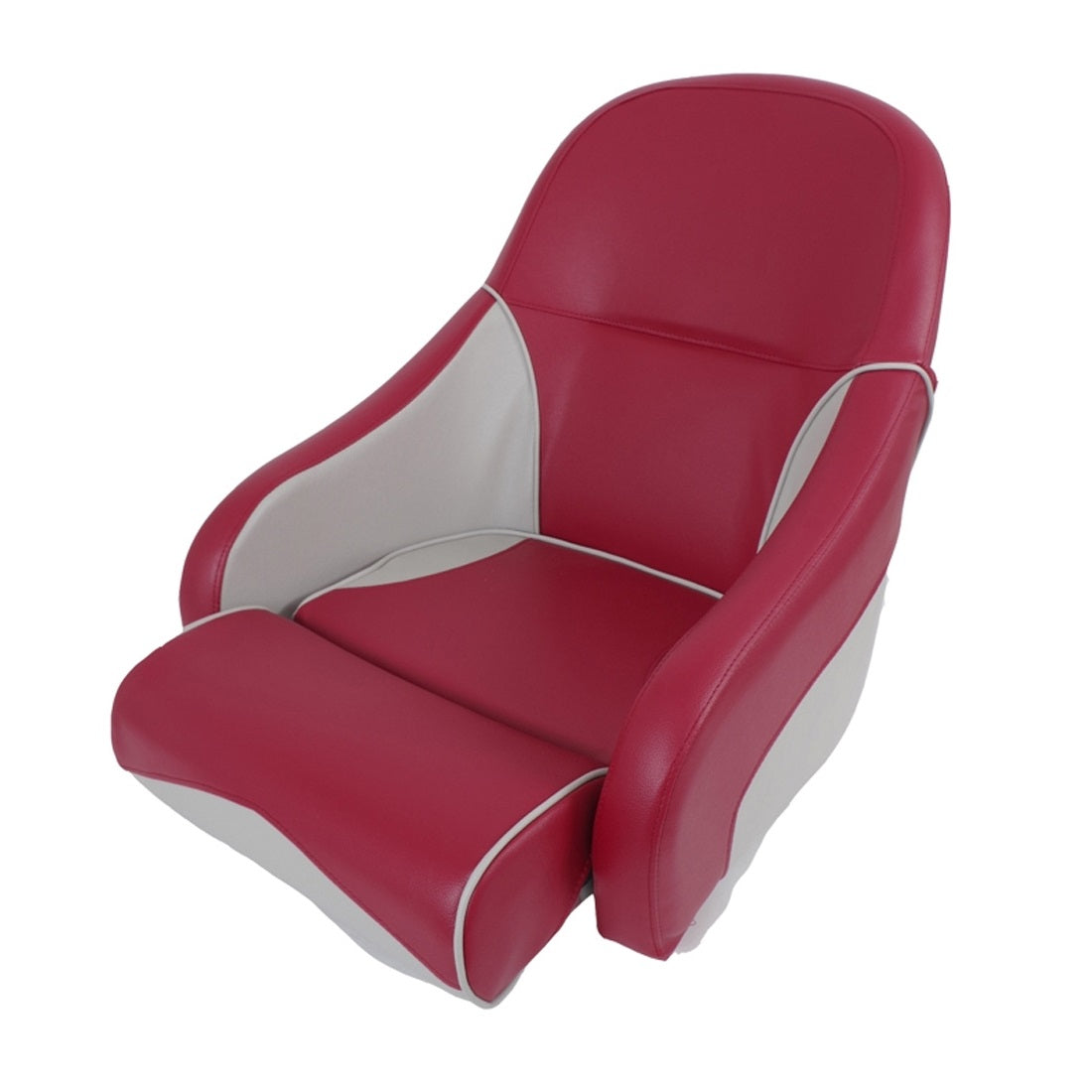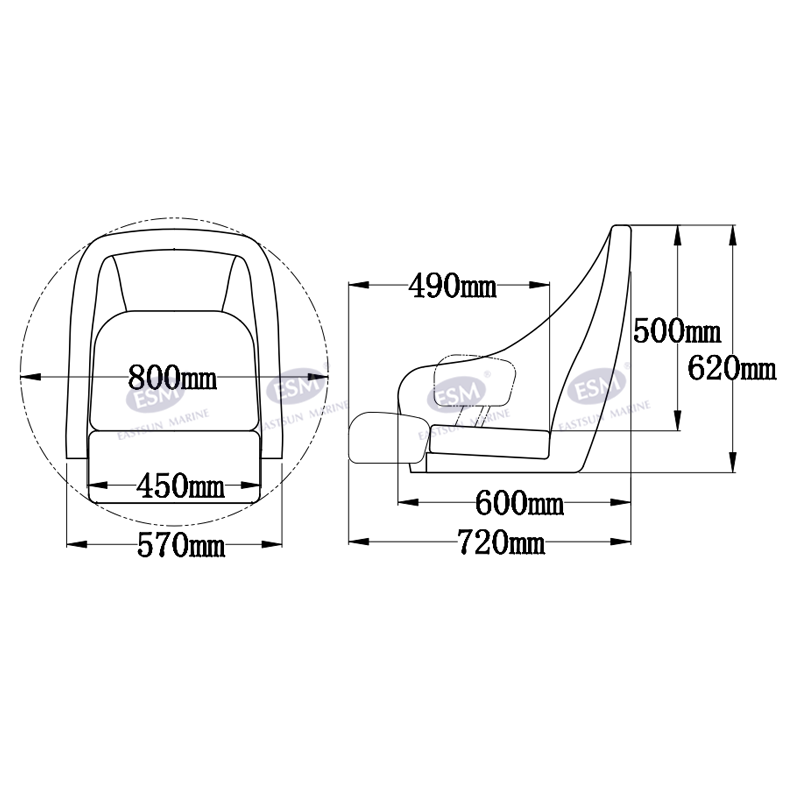 51 Deluxe Flip Up Seat
The 51 deluxe flip-up seat utilities a hinged front cushion to allow the helmsman to stand & lean against it with comfort.

A flip up bolster allowing it to act as either a supremely comfortable seat or as a leaning post.

Roto molded plastic substrate with full upholstered cushion. Heavy duty marine grade vinyl or fabric and high density foam.

For additional storage, a pocket with elasticized top is incorporated in the seat back. The flip up hinge made from corrosion-resistant aluminum and with Stainless steel hardware.

Meets the test Standards recommended by ABYC.

Comfortable sitting and standing (thick foam padding).

Generously sized with integral arm rests.

Marine grade heavy duty vinyl upholstery.

Heavy duty rotationally moulded base.

Additional elastic storage pocket in back of seat (630 x 250mm).

Total height :

  600 mm.

Total length :

  720 mm.

Total spinning diameter :

  800 mm.

Seat length :

  490 mm.

Seat and back width (including arms) : 

570 mm.