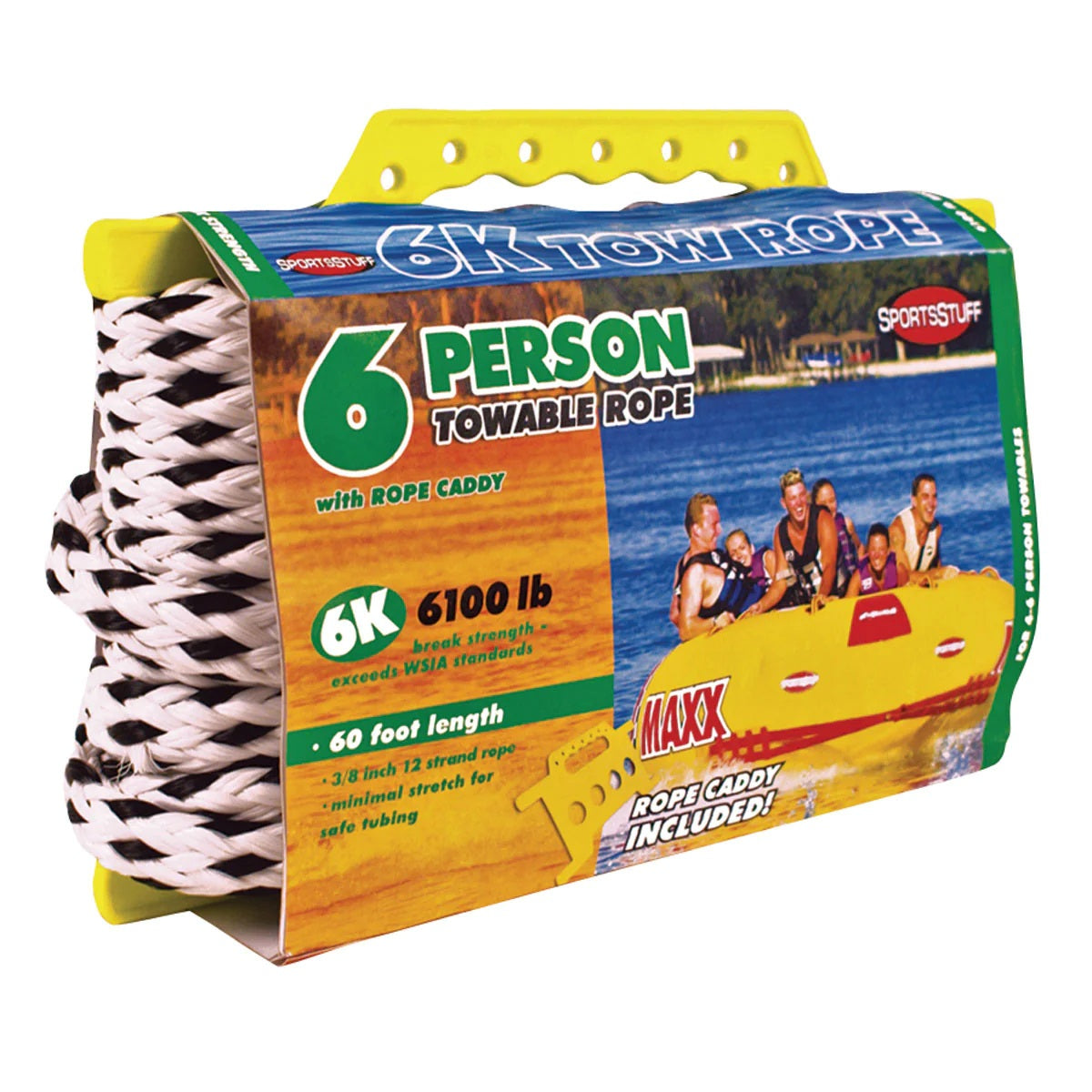 6K Tow Rope
This 6 person towable tube rope is designed for the safest, fastest tubing experience you can get. At 6,100 pound break strength, you'll never have to worry about whether or not this rope can hold the strength: it can.
The 6K Tow Rope is 60 feet long, which is perfect for towing 5 and 6 person towables by Airhead or Sportsstuff. The bright white color is highly visible, so you never have to worry about locating the rope in the water. It features a molded plastic caddy for easy organization and storage.
Molded plastic caddy for easy transport.
Rugged and durable construction.
Conforms to WSIA standards.
Low stretch design.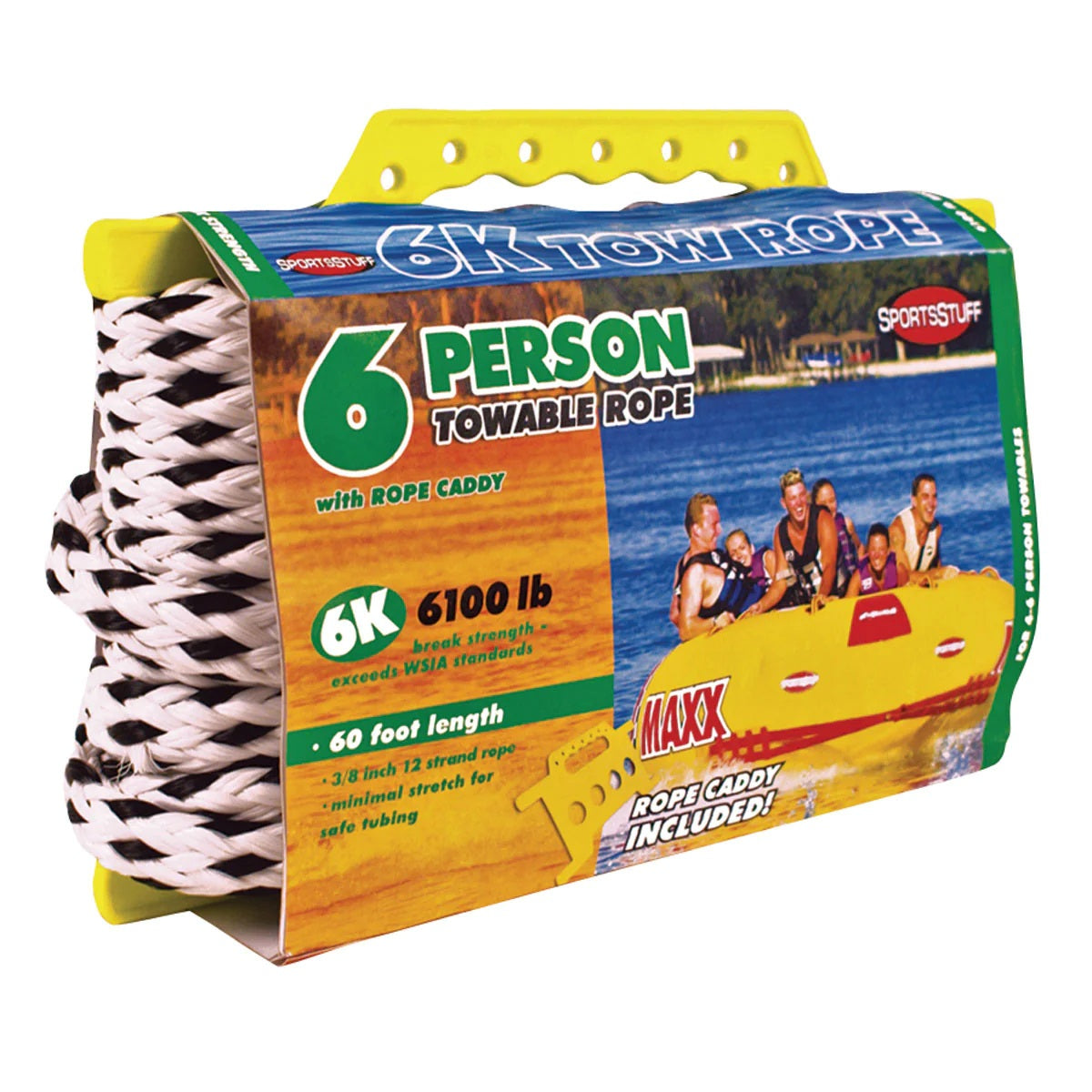 Related items
Fun 4
Sale price

145.000 KD
Sold out
Sold out