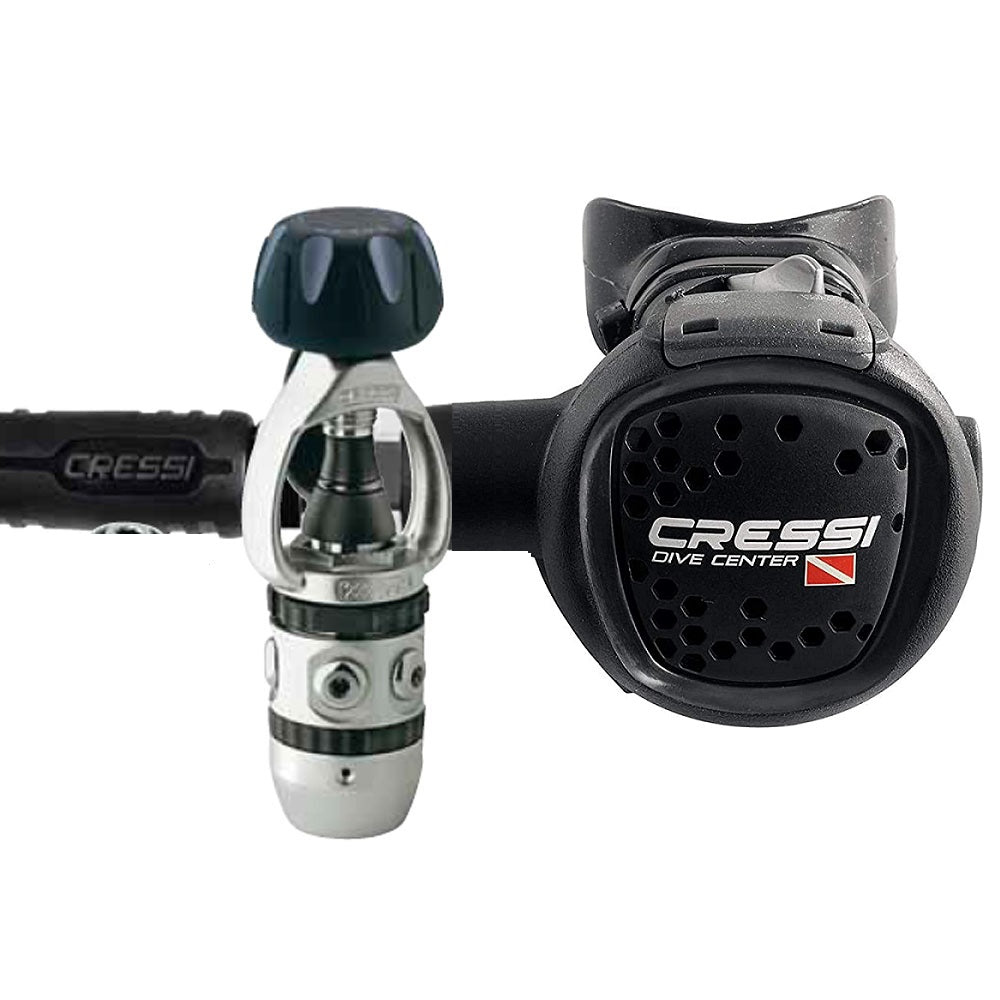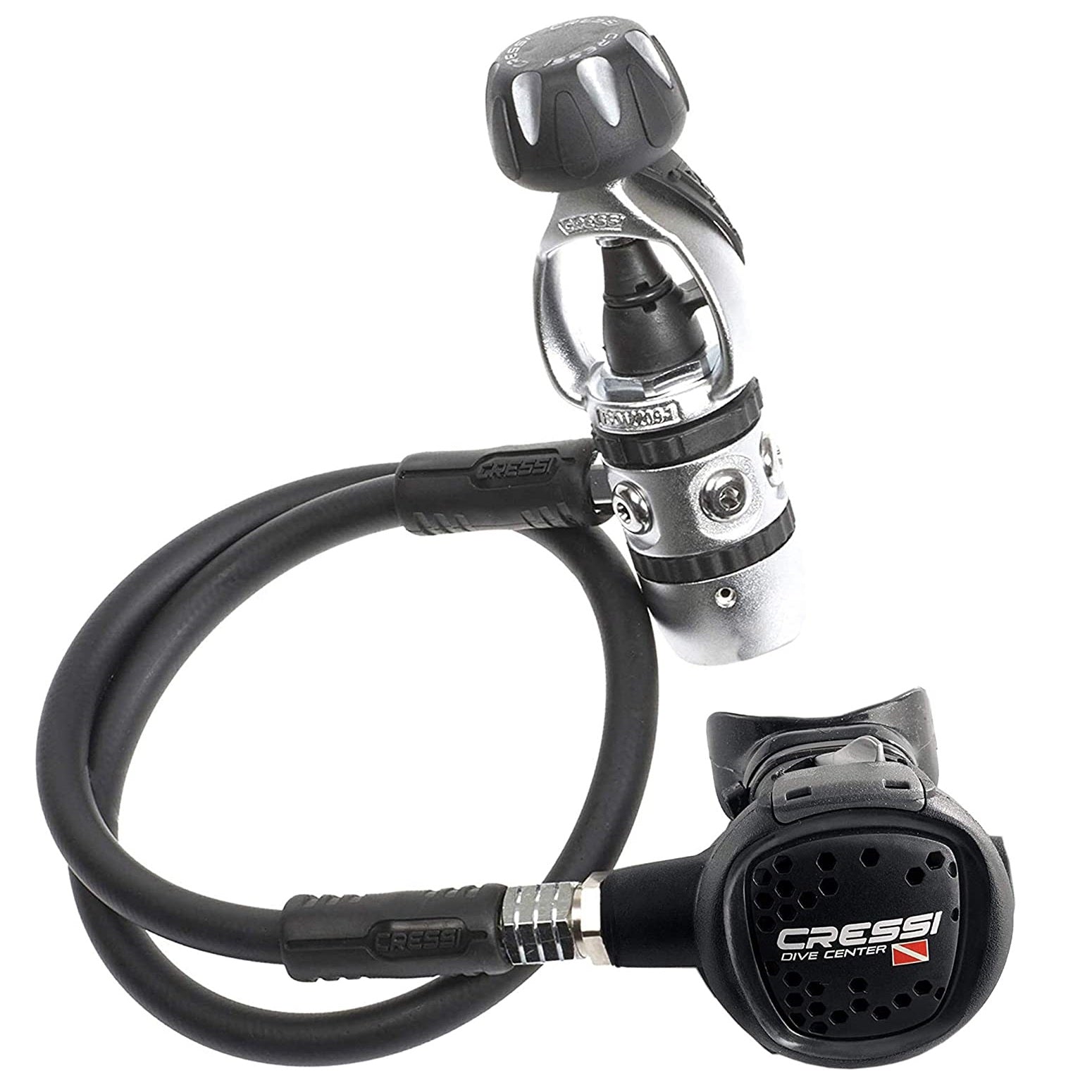 AC2 Compact INT
Cressi AC2 Compact Dive Center Edition Regulator Set - INT

1st Stage AC2 :

Simple piston 1st stage, a "work mule" that is affordable, simple, reliable and robust, suitable for intense use. This first stage is appreciated by dive centers and professional companies who consider it to be a very rentable tool, due to its low cost and practically nonexistent need for maintenance, as well as a surprising level of performance.

Conical filter with large filtering capacity, essential for preventing infiltration of particles from the tanks. This feature is especially important for regulators in dive schools and rental agencies. Air flow administered at 2100 l/min with an intermediate pressure drop in intensive breathing (150 bar) 0.5-0.8 bar (Measurement taken at an LP port with the second stage connected and 150 bar pressure in the tank).

Exterior LP regulation via Allen key, greatly facilitates managing adjustments and technical maintenance. One 7/16" high pressure port (HP) and four 3/8" low pressure ports (LP). Complete maintenance kit which includes very affordable spare parts.

2nd Stage XS Compact :

New ultra simplified monocoque second stage in ABS + elastomer, small (6 cm in diameter), very light (145 g) and robust, designed and built to have a minimum number of components. It is a smart buy due to its combination of performance, reliability, price and cost of maintenance.

It is perfect for uses requiring maximum reliability and is an ideal travel regulator, given its lightness together with the the 1st stage MC5. It is also perfect for dive centers, as a work regulator with AC2.