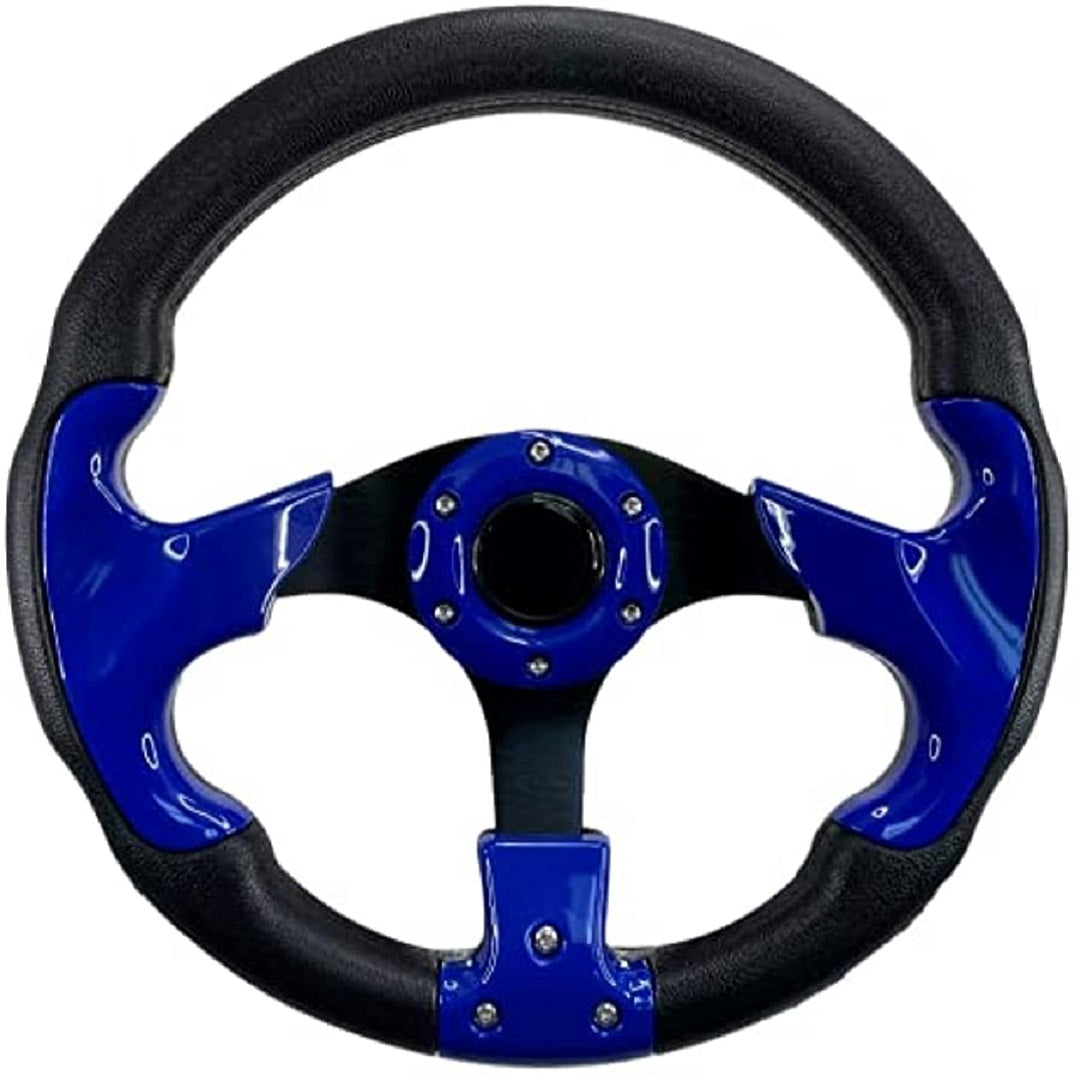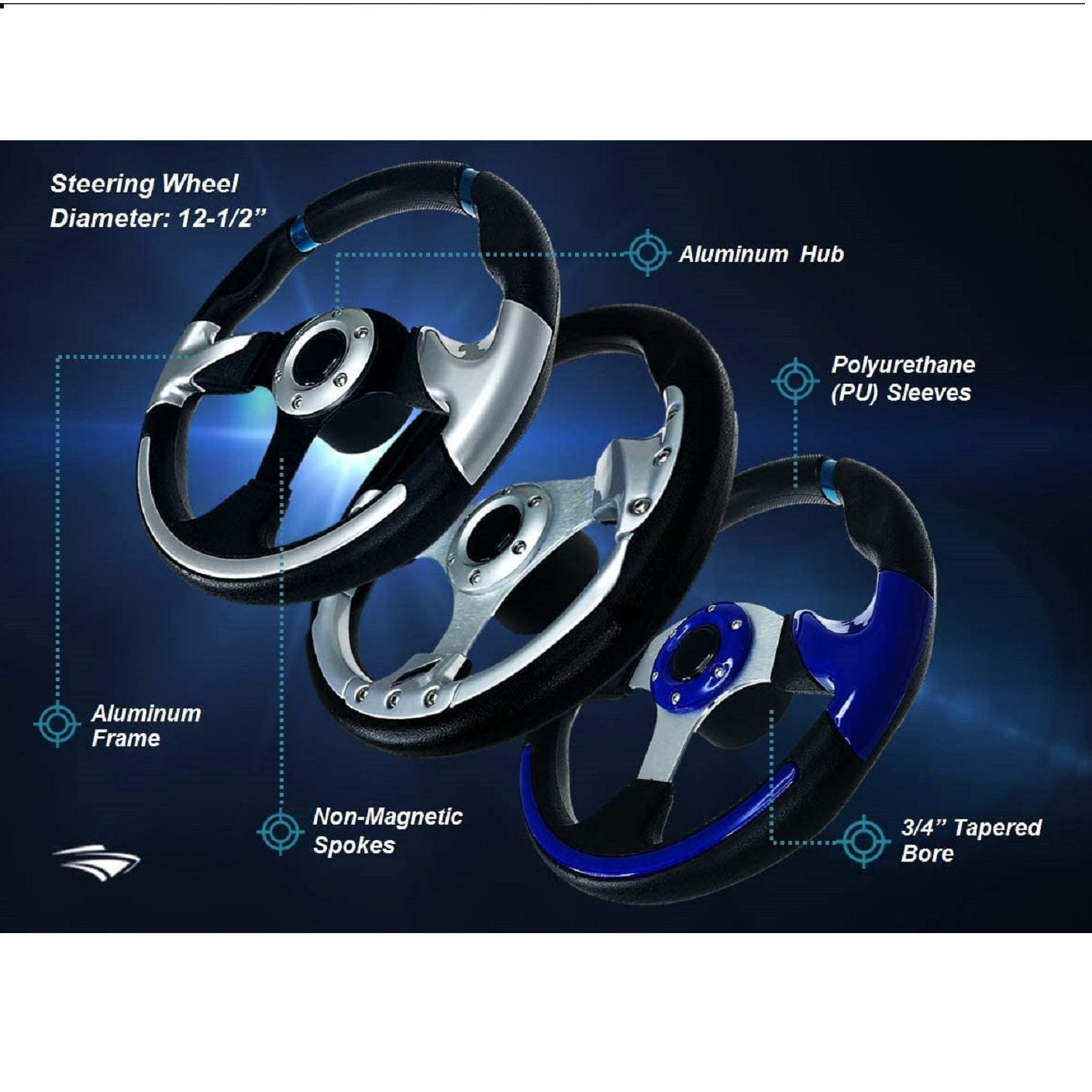 Aluminum Steering Wheel, w/PU Sleeves
Material :   Aluminum frame, PU Sleeves.

Aluminum hub with tapered bore 3/4". 

Non-Magnetic, will not affect the compass.

S.S. 304 fastening screws for central ring. 

3 Spoke, easy to hold and use. 

UV stabilized added.

Size : 12.5" ( Dia. ).Spoke Color :   SilverHub Color :  Blue.