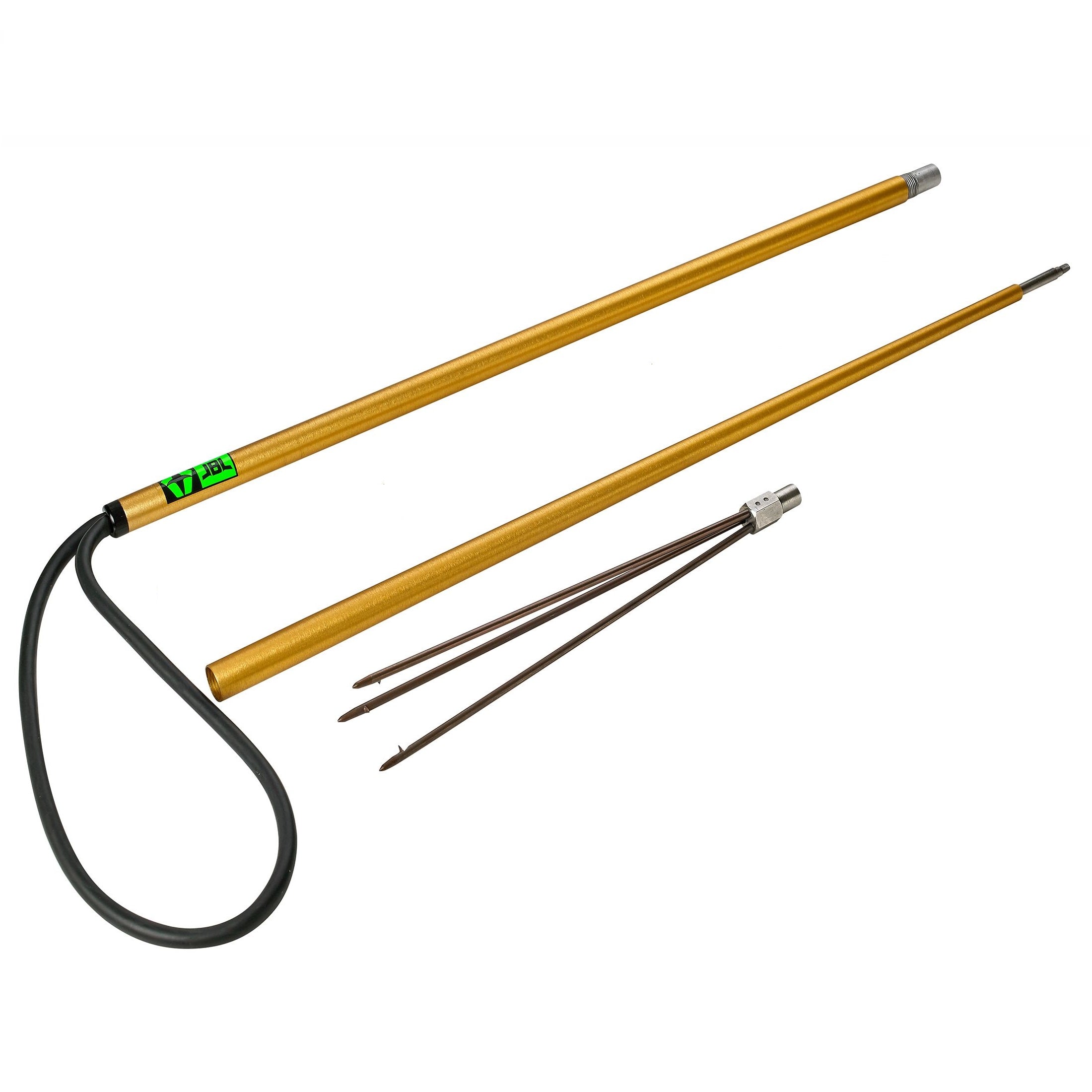 Aluminum Travel pole spear
JBL travel polespears pack light and are ready for adventure.  They're made from 6061 aircraft grade aluminum and feature a tapered front section and precision machined thread unions.  The result is a polespear that's responsive, hydrodynamic, and so seamless it feels like a single piece.  Tailor your polespear to the hunt, length can be adjusted by adding or subtracting sections.  Each polespear comes with a barbed paralyzer spearhead and rolls up in a compact travel bag for on-the-go diving.  They're the ideal polespear for travelers, hunters, or anyone tight on space.

Features:

6061 aircraft grade aluminum construction.
6mm spearhead threads.
Precision machined unions.
Machine swaged tapered front.
Adjustable length.
High modulus adjustable

 

Nitro Band
Travel case.
Barbed paralyzer spearhead.

Length :  5 feet 8 inch. - 2 piece.Dimensions :  39 × 1.5 × 1.5 inch.