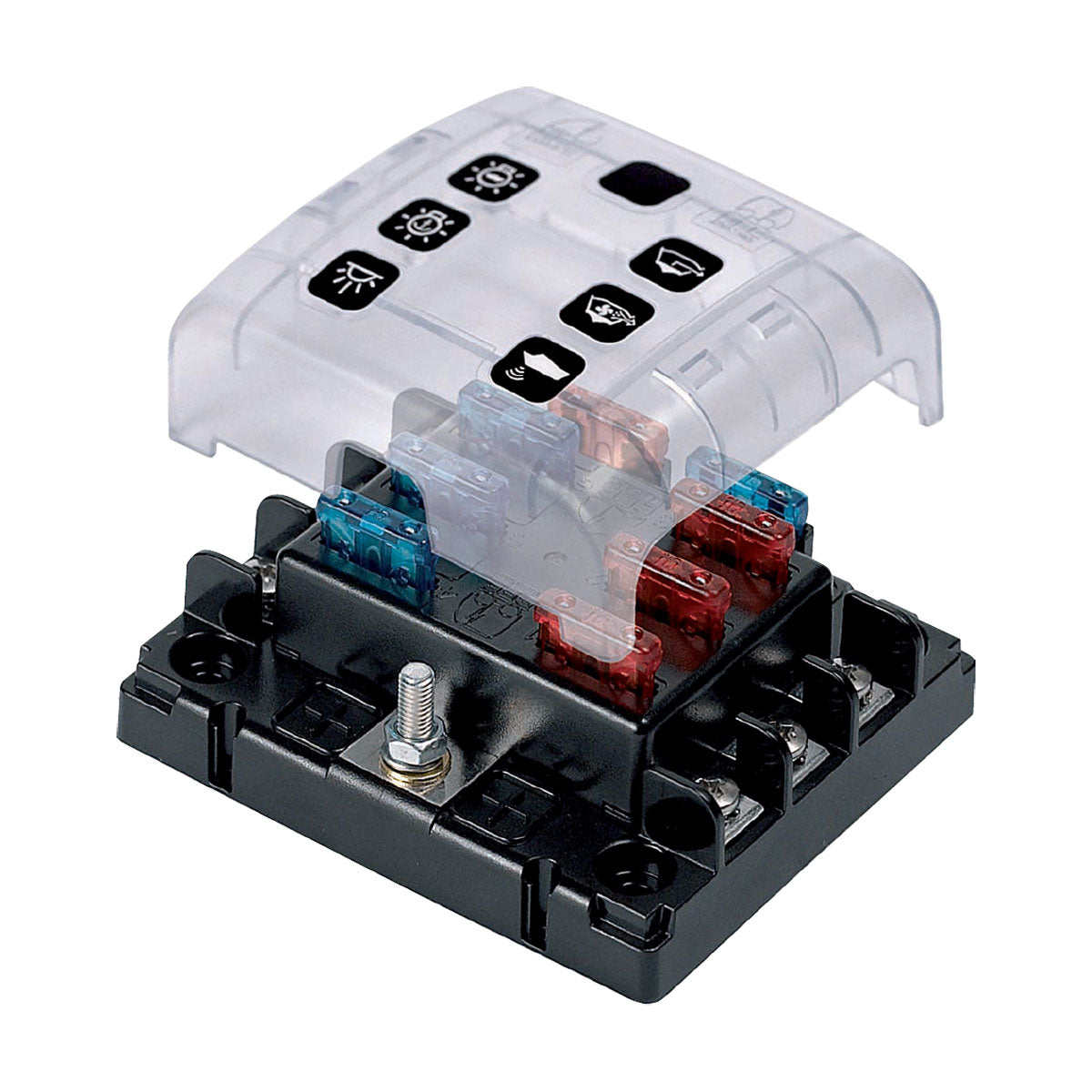 ATC Six Way Fuse Holder and Terminals
The BEP ATC Fuse Holder provides compact, easy access to fuses with the design integrity only BEP can offer.

ATC Six Way Fuse Holder and Screw Terminals with Cover and Link.

Allows for multiple fuse holders and bus bars to be joined together, increasing the number of circuits protected.

Fuse holder inputs can be linked together to form a single continuous fuse holder.

Includes patented Contour Lock system, see-thru clip-on cove-rand label set.

Base and Cover Material :

 Polycarbonate.

Available with screw terminals or quick connect terminals.

Maximum Amperage Per Circuit :

 30 Amps.

Maximum Amperage Per Block :

 100 Amps.

Maximum Voltage :

 32 VDC.