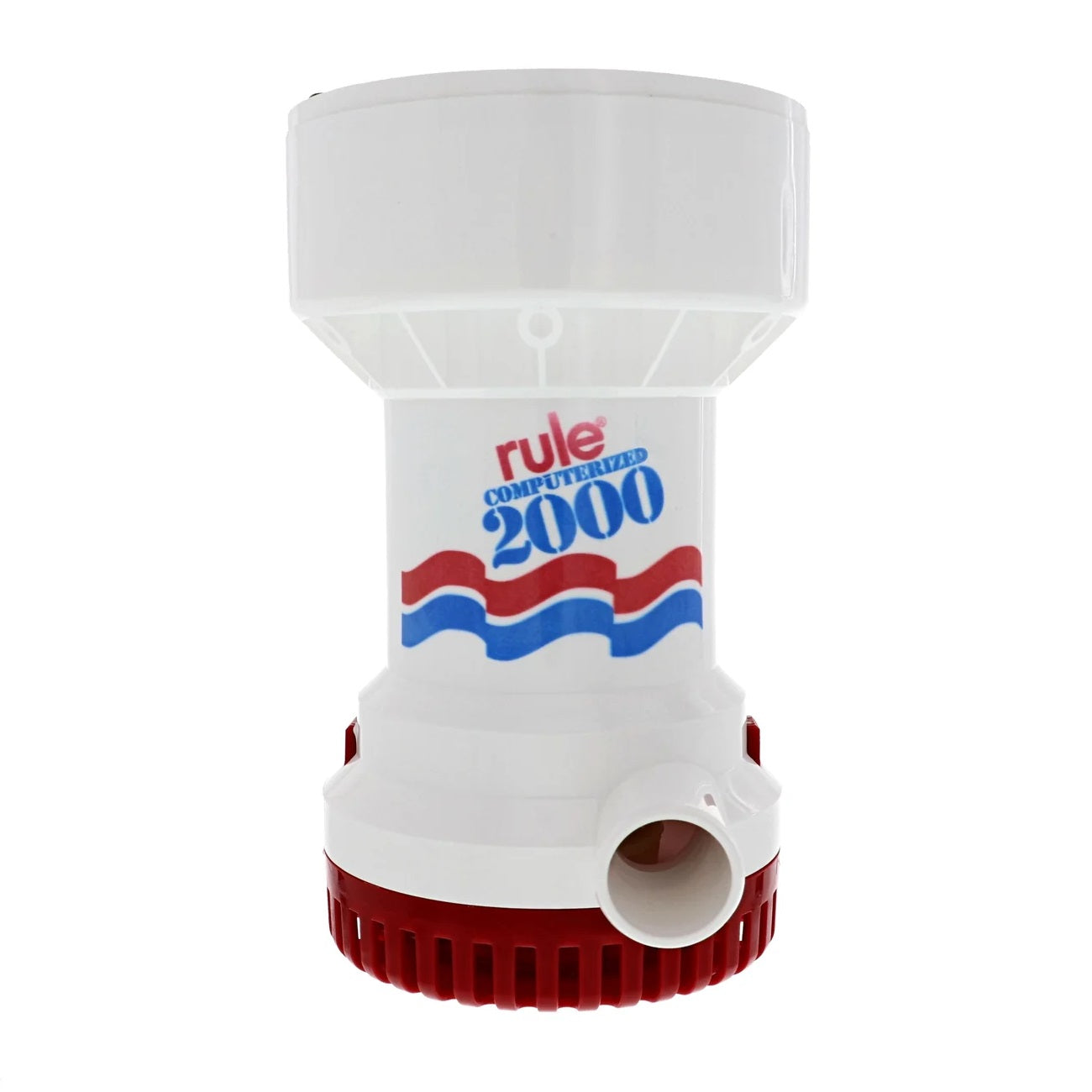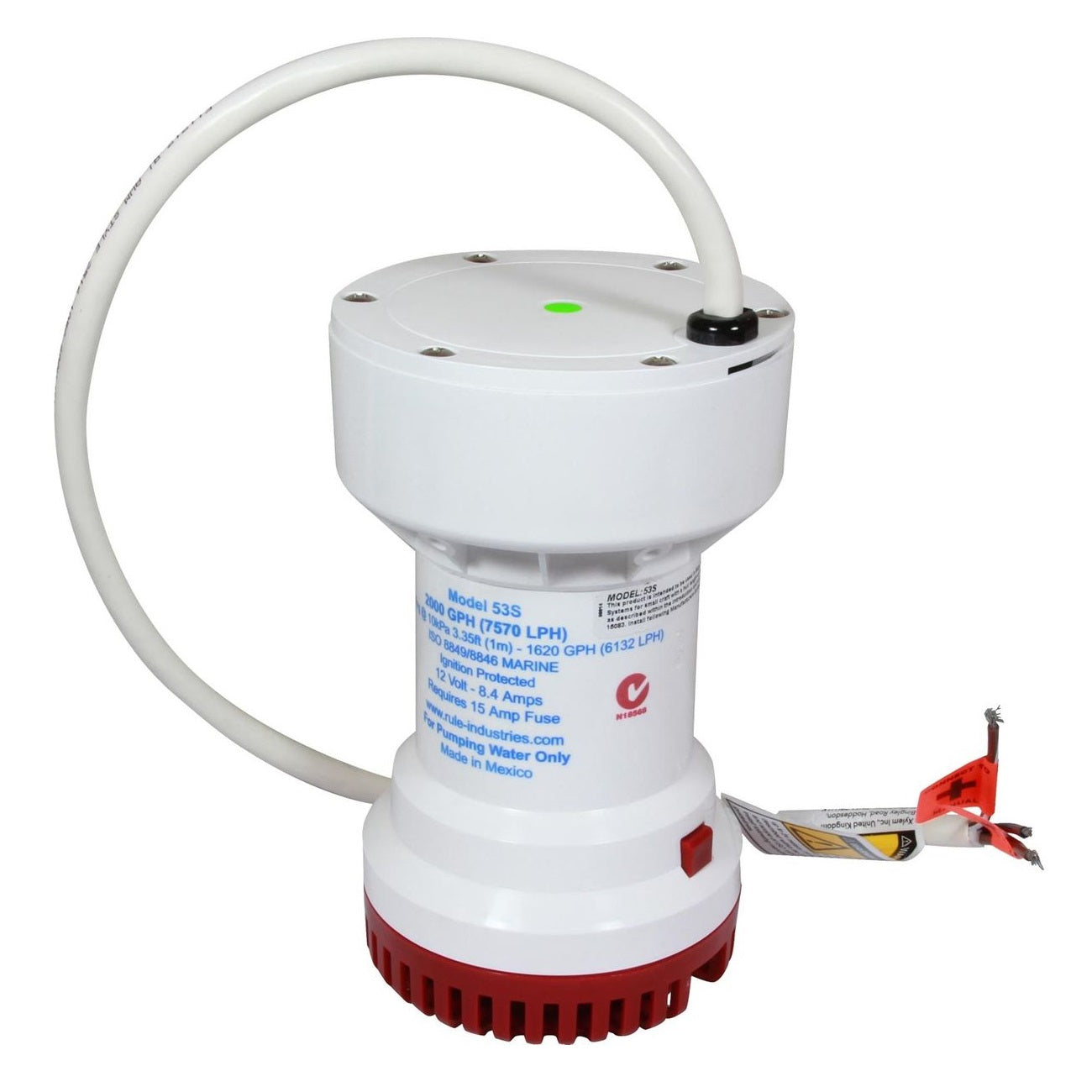 Automatic Bilge pump 2000 GPH
Rule 2000 GPH (7571 LPH) Automatic submersible bilge pump. The Rule automatic bilge pump turns on and checks for water every 2 1/2 minutes, during this check the pump runs for approximately 1 second and checks for resistance or drag against the impeller. If resistance is encountered, it will run until water is no longer present.

The Rule submersible bilge pump is a light weight, compact pump with a tough plastic body and integral strainer. The quick release strainer allows for rapid cleaning of the submersible bilge pump internal components.

The Rule 2000 range of small submersible bilge pumps are recommended for discharge heads up to a maximum of 3 metres.

The Rule 2000 is the best selling high capacity submersible bilge pump in the world. 1-1/8" (29mm) discharge outlet. 12 Volts DC unless noted.

Features :•   Automatic- No float switch required•  Exuclusive Rule moisture tight seals, Compact, efficient, long life motors, Easy clean snap lock strainers.•  Complete submersibility, Silent and vibrationless operation. Ignition protection. Non burn-out when run dry.•  Stainless steel shafts. Rust and corrosion protection.Max Flow :

2000 GPH (7571 LPH).

Voltage :

 12 VDC.                                                         

Amp. Draw :

  8.4 Amp.

Height : 

 7.3/4" (197mm).            

Width :

 4-3/4" (120.6mm).

Hose Diameter :  1-1/8" (29mm).