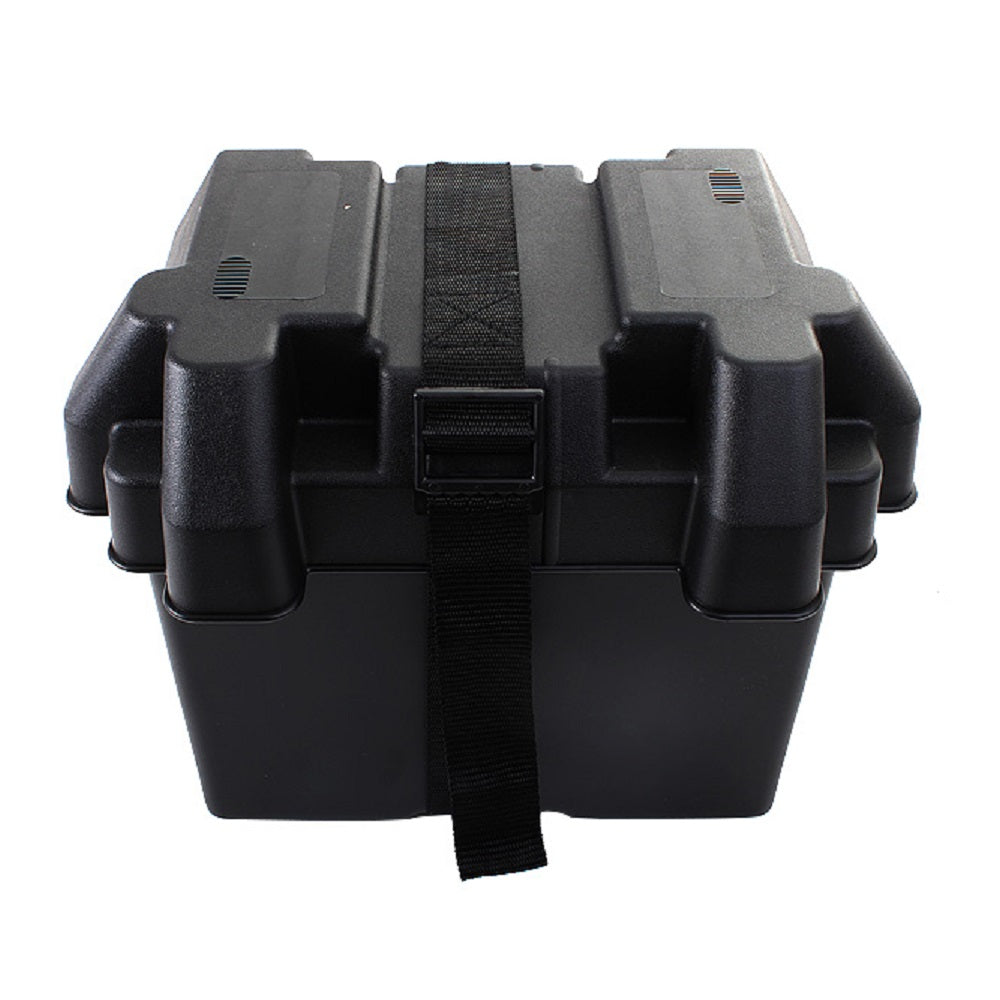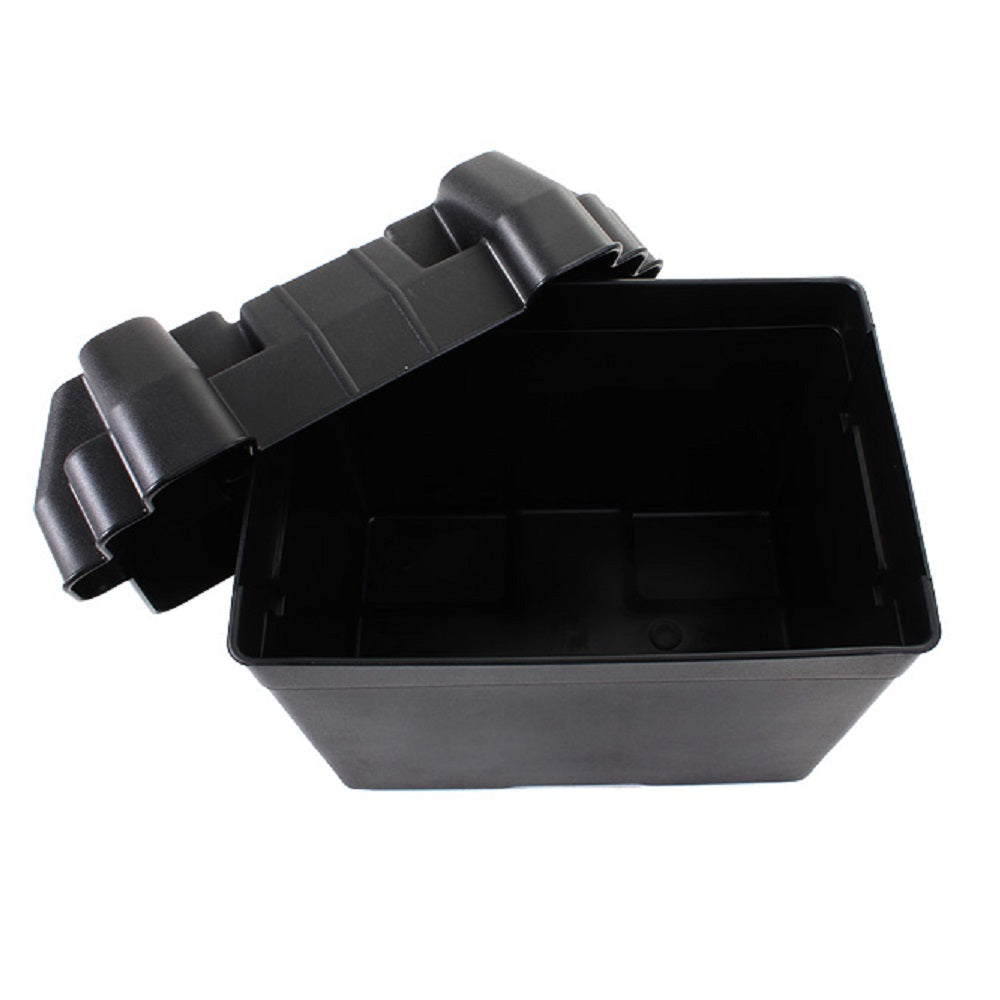 Battery Box with Webbing Strap
If you're looking for a tough storage for your battery onboard, then get yourself this Battery Box with Webbing Strap.

It's constructed from heavy-duty, corrosion-proof plastic for long-term use.

This battery box made of reinforced polyethylene to handle battery acids and has stainless steel fastenings to make it more durable.

Plus it has a webbing strap to secure your battery inside. Now you can make sure that your battery is well-protected in your boat.

Made of reinforced Polyethylene.

Stainless steel fastenings.

Includes webbing straps.

Interior dimensions (LxWxH): 340mm x 185mm x 205mm.