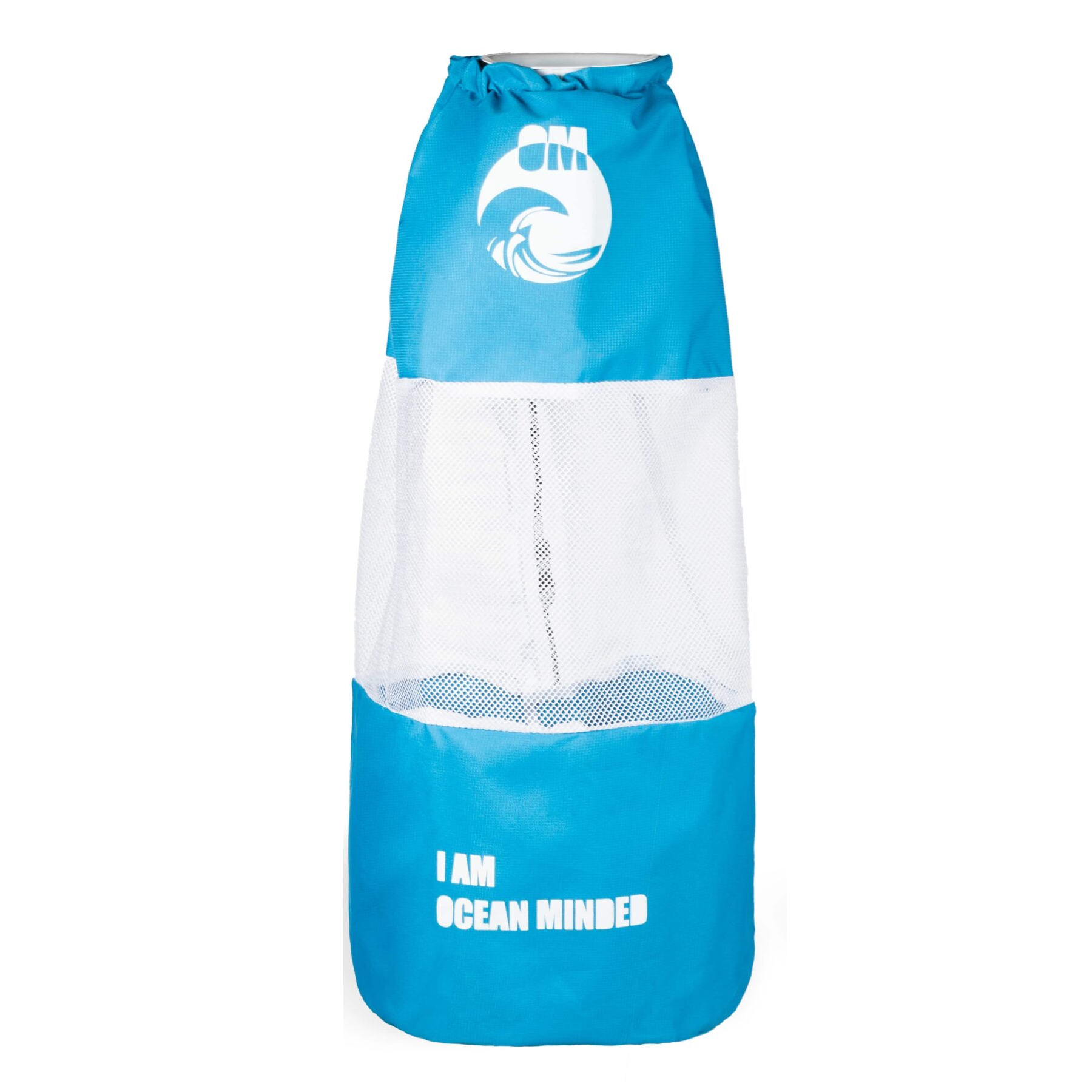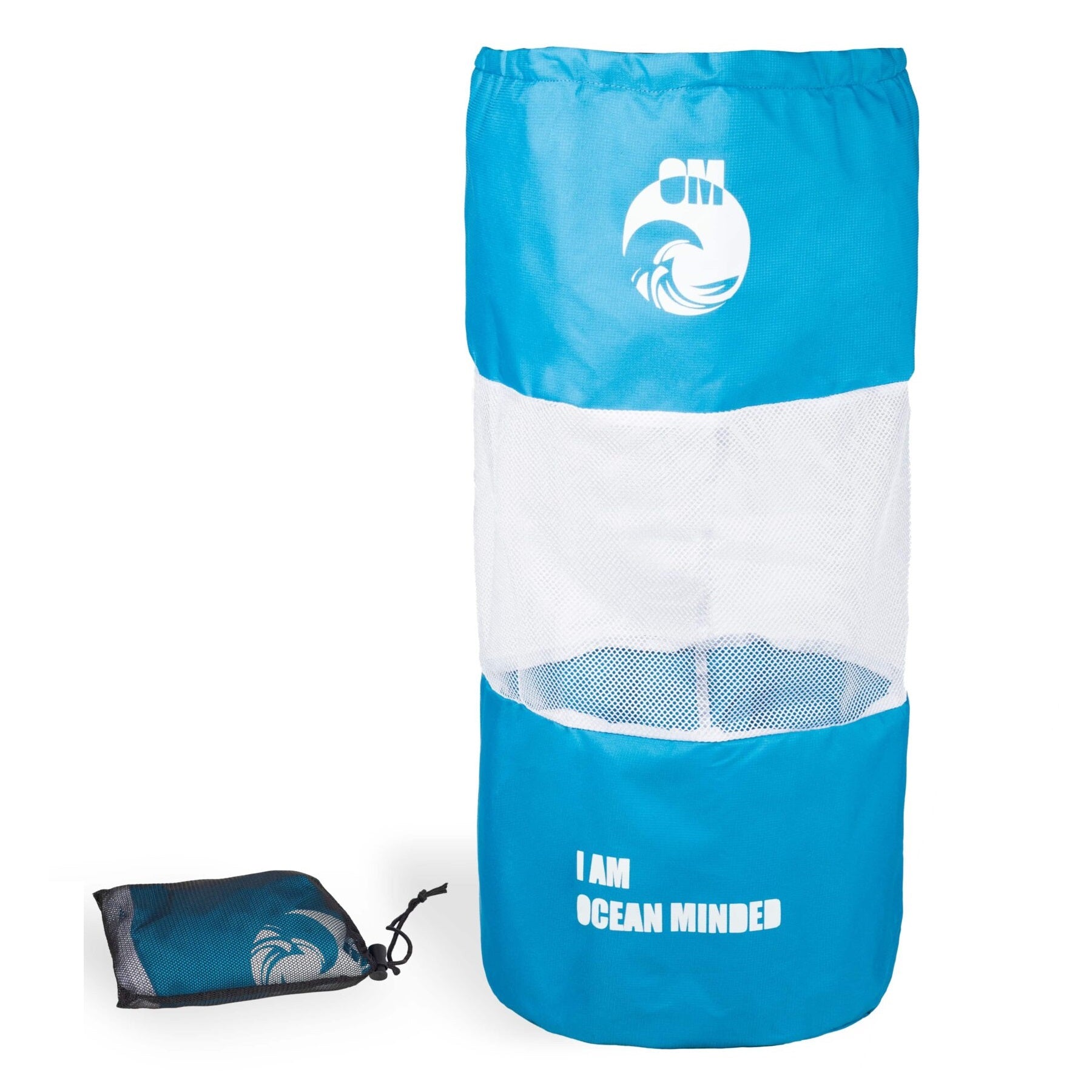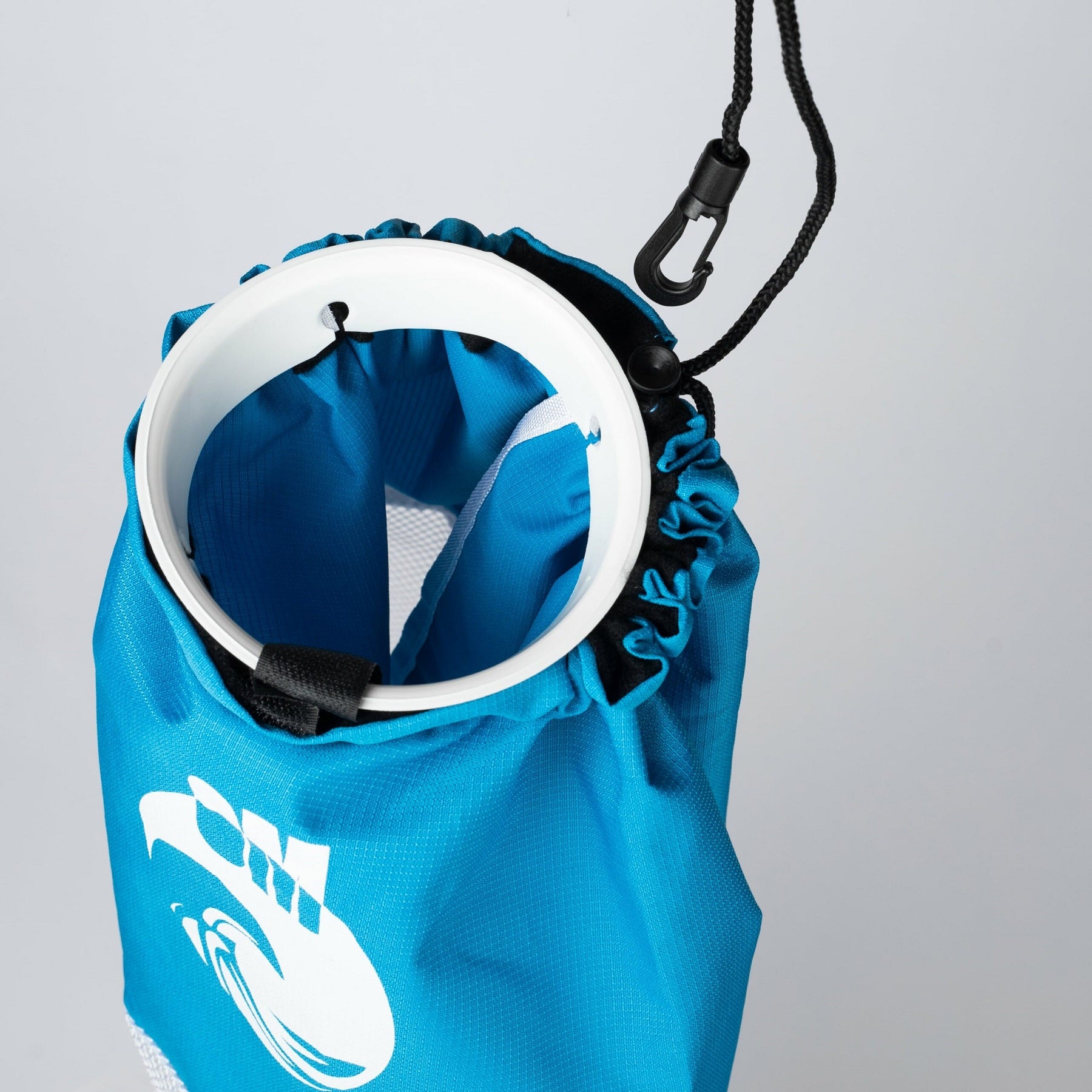 Boat Trash Bag
This Boat trash bag has a circular hoop opening with funnel entrance and it holds a lot of trash.

Funnel-Like Opening.

Large Mesh and Nylon Bag.

Holds more than a 50 empty cans, and they don't fly out when running.

Easily mounted with cord and Velcro included.

Easily washable.