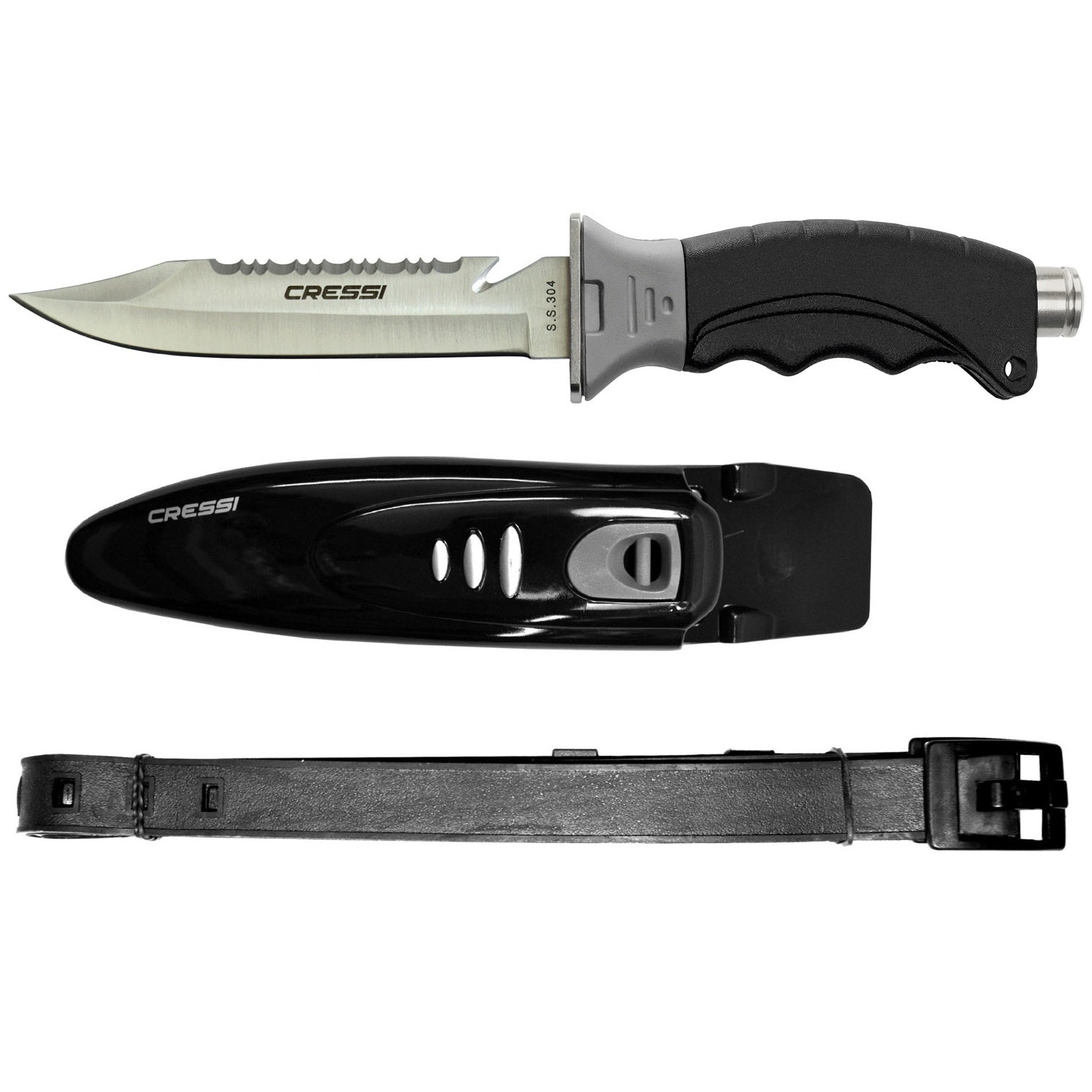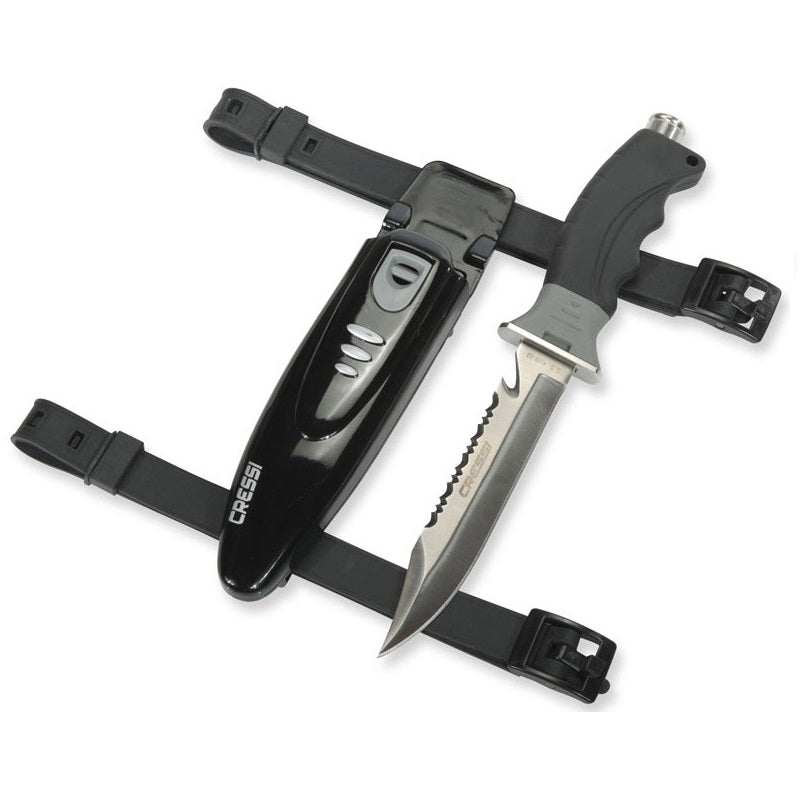 Borg Knife
Borg is a modern knife with a state-of-the-art design and medium dimensions, with a 

durable tempered AISI 420 steel blade

. The handle has an anatomical shape and is composed of 

"soft grip" material for a secure grip

. It is separated from the blade by an integrated polymer guard. The handle includes a 

pommel composed of the same material as the blade

. The bladed is composed of a special tempered stainless steel, with 

with one blade straight edged and the other side serrated

. This side of the blade ends, near the handle, with a recess to cut nets and fishing line. The sheath is made of black polymer with loops for attachment to the thigh or belt. The knife attaches to the sheath by means of a 

spring push button integrated into the sheath itself

 for rapid use. The knife comes standard with two straps to allow for attachment to the thigh.

Total length :

  268 mm.

Blade length :

  145 mm.

Blade width :

  25 mm.

Blade thickness : 

5 mm.

Knife-only weight : 

230 g.

Weight with sheath and straps :

  330 g.