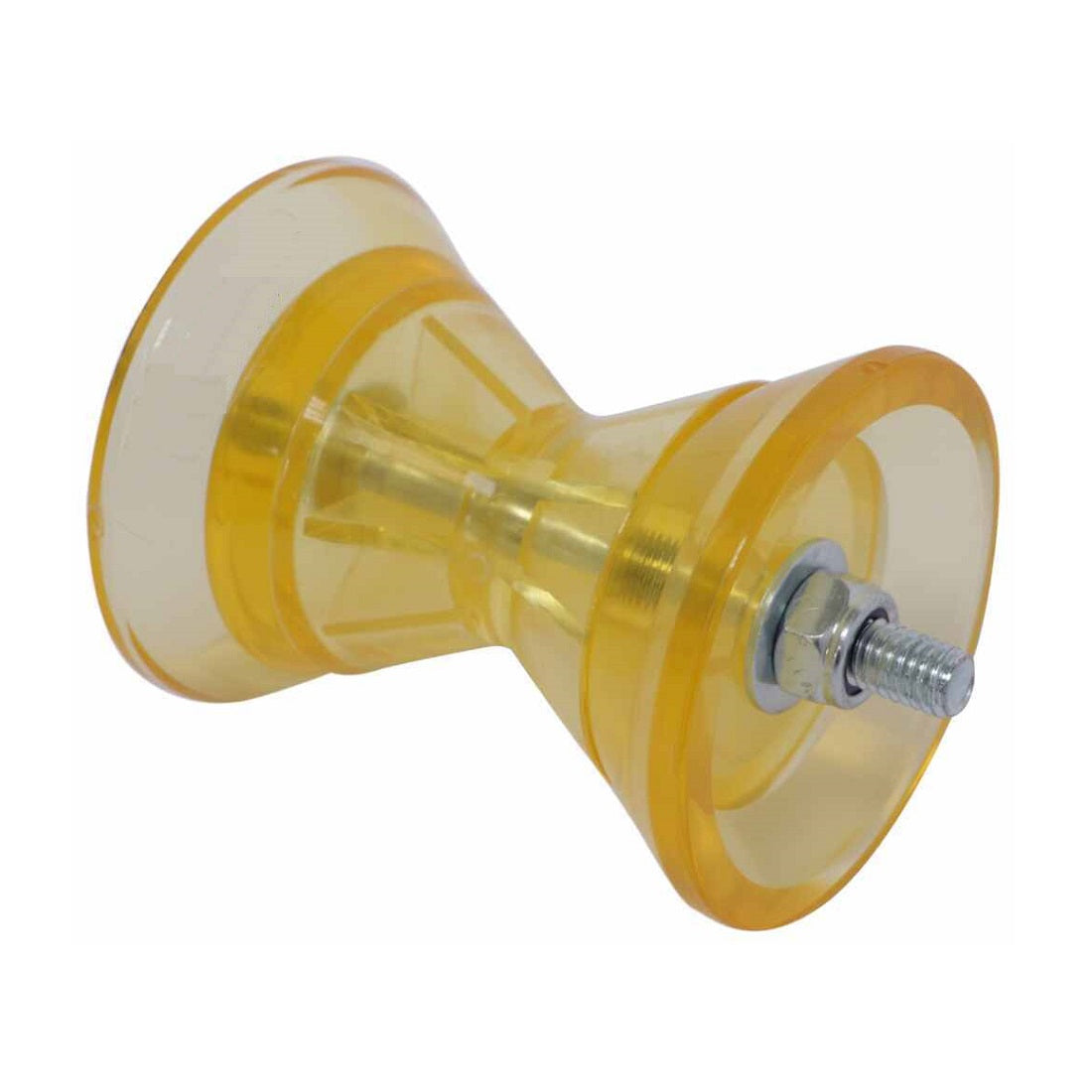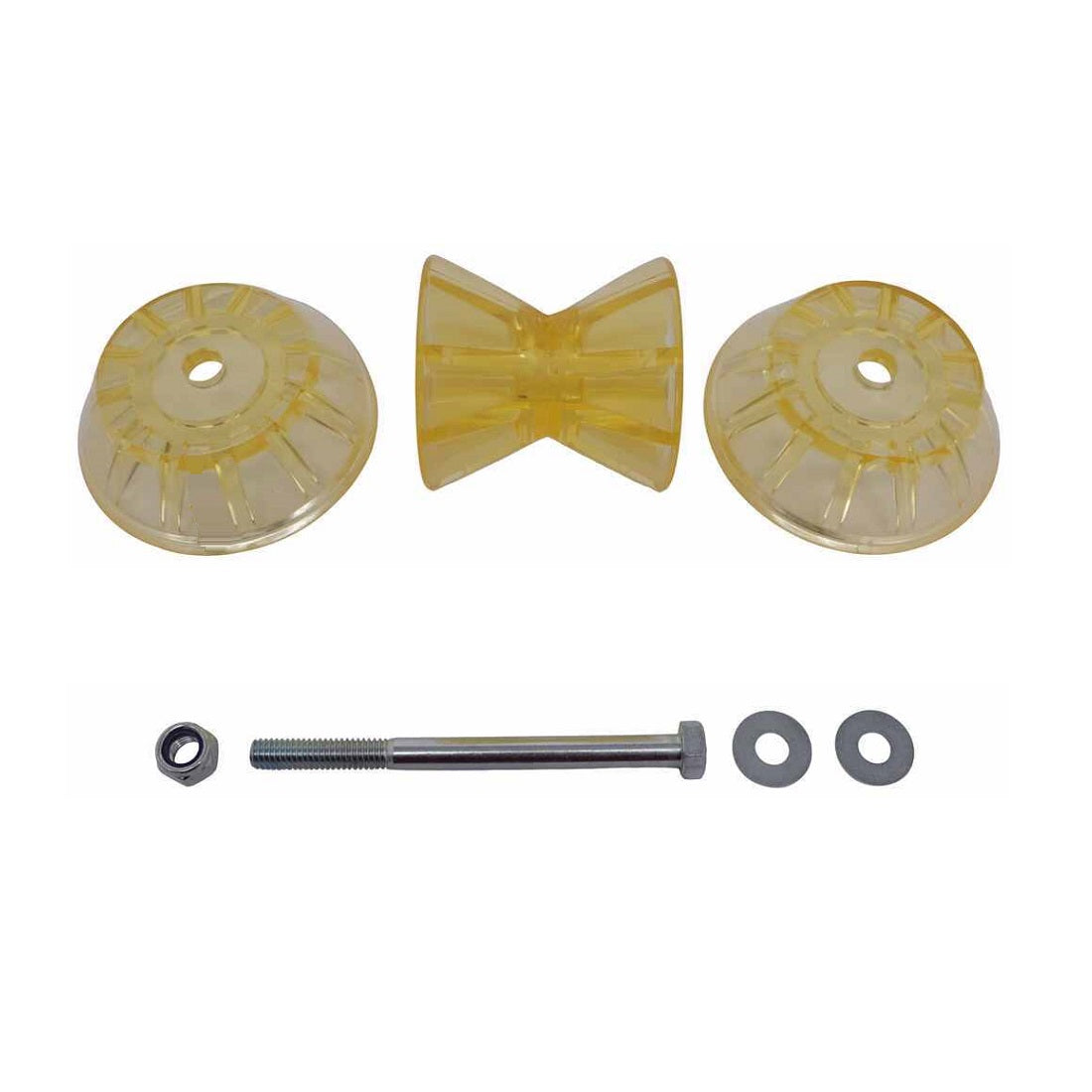 Bow roller
Replace the bow roller assembly on your boat trailer with this durable polyvinyl chloride roller kit. Includes a

3" or 4" roller

, 2 end bells, and corrosion-resistant hardware. Non-marring material will not leave marks on your boat.

Bow roller assembly replaces the bow roller, end bells, shaft, and hardware on your boat trailer.

Eases loading and unloading of your boat.

Supports the front of your boat as it rests on your trailer.

Absorbs road shock while your boat is being towed.

End bells ensure that your boat does not scrape along bolts or roller bracket.

Polyvinyl chloride (PVC) construction is durable, non-marring, and corrosion resistant.

Stronger and longer lasting than rubber.

Won't leave scratches, scuffs, or marks on your boat's hull.

Works great in freshwater and saltwater.

Zinc shaft and hardware with zinc finishes are corrosion resistant.

Application :

3" or 4" wide center roller bracket.

Dimensions (with bells) :

  6" or 8" long x 4-1/8" or 

5-1/4"

 diameter.

Shaft diameter :

1/2".