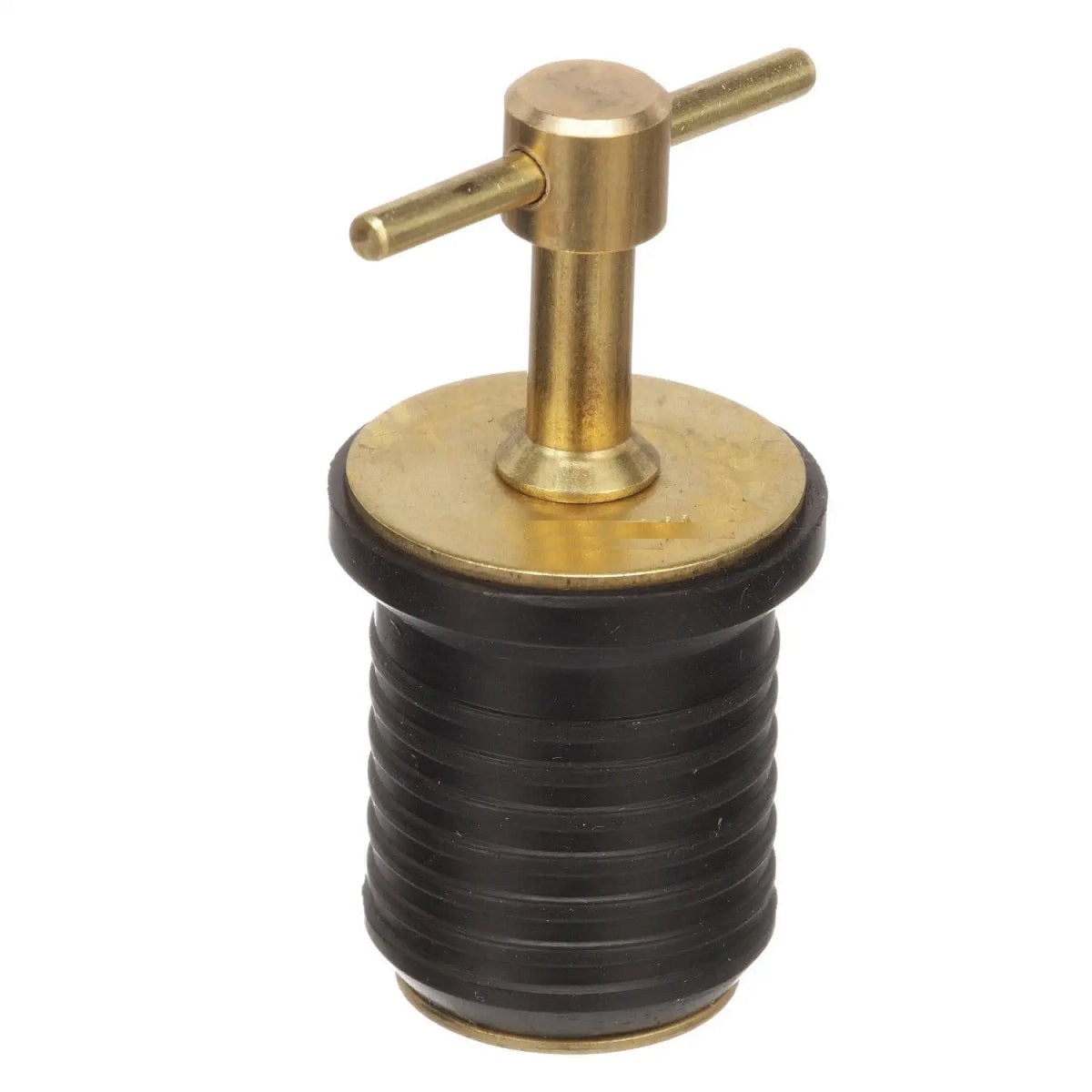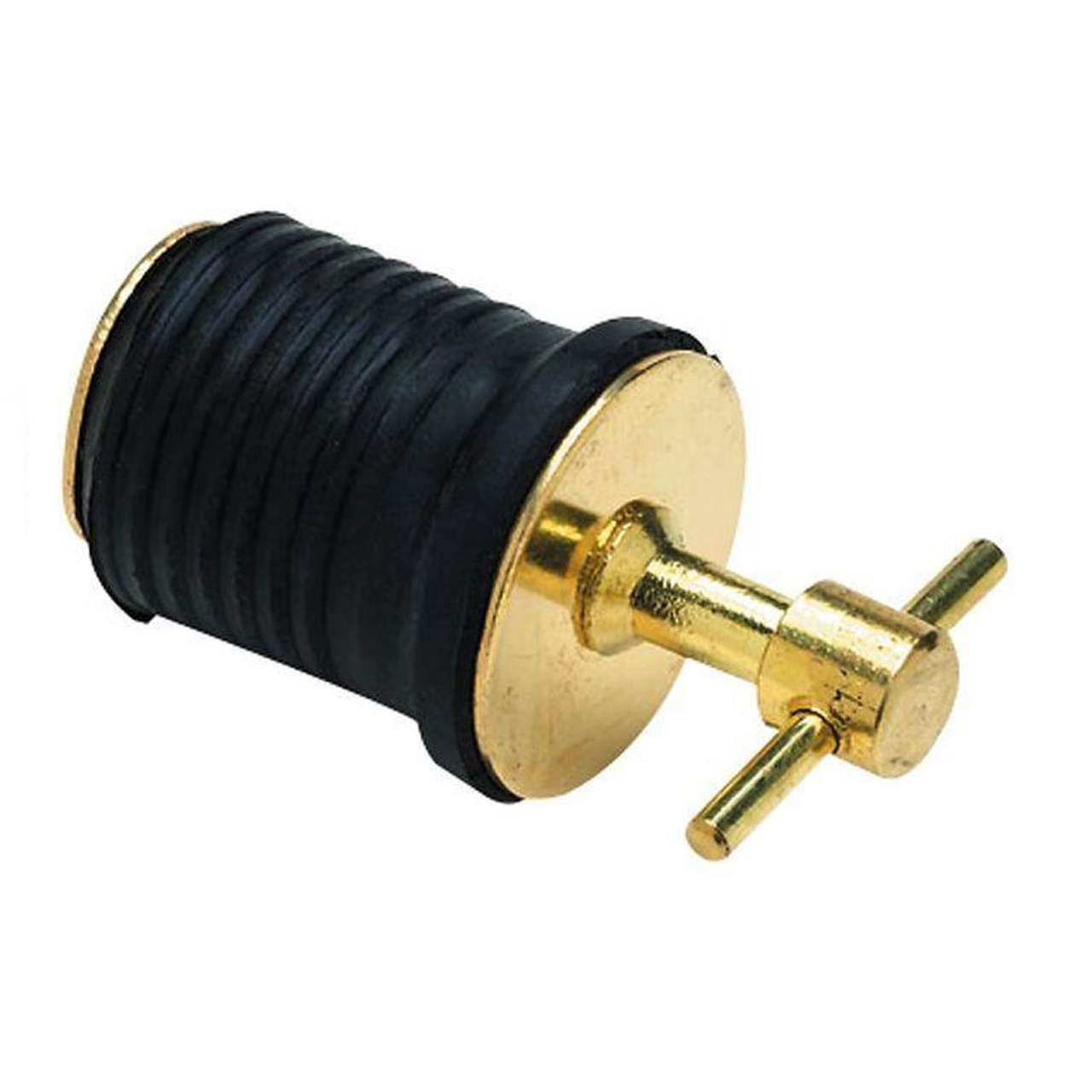 Brass Drain Plug
This Brass Expanding Twist Top Drain Plug is just what you need to seal drainage holes/boat bungs efficiently.

Made of brass and expanding rubber to fill 1 inch hole in transom, this plug will keep your drain secured.

The "T" handle allows you to plug and remove your drain plug with ease.

Ideal for application where space is limited or a more secure seal is required.

Fit 25.4 mm tube.