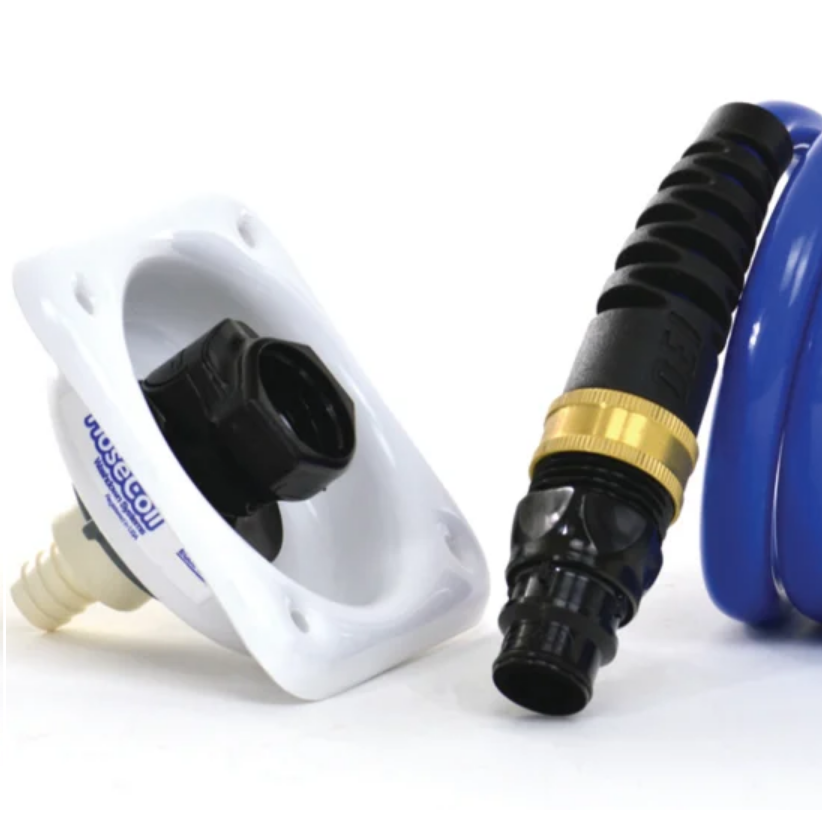 Bulk Head Quick Release
The Bulk head quick release connects your washdown pump, mounted below deck, through the bulkhead into the cockpit.

It allows for the quick attachment and release of a standard hose or HoseCoil.

The QR300 features a unique one way check vale for hose removal without shutting down your pressurized water system or washdown pump.

Dimensions :  4"w x 4"h and requires a 3.25" cutout.