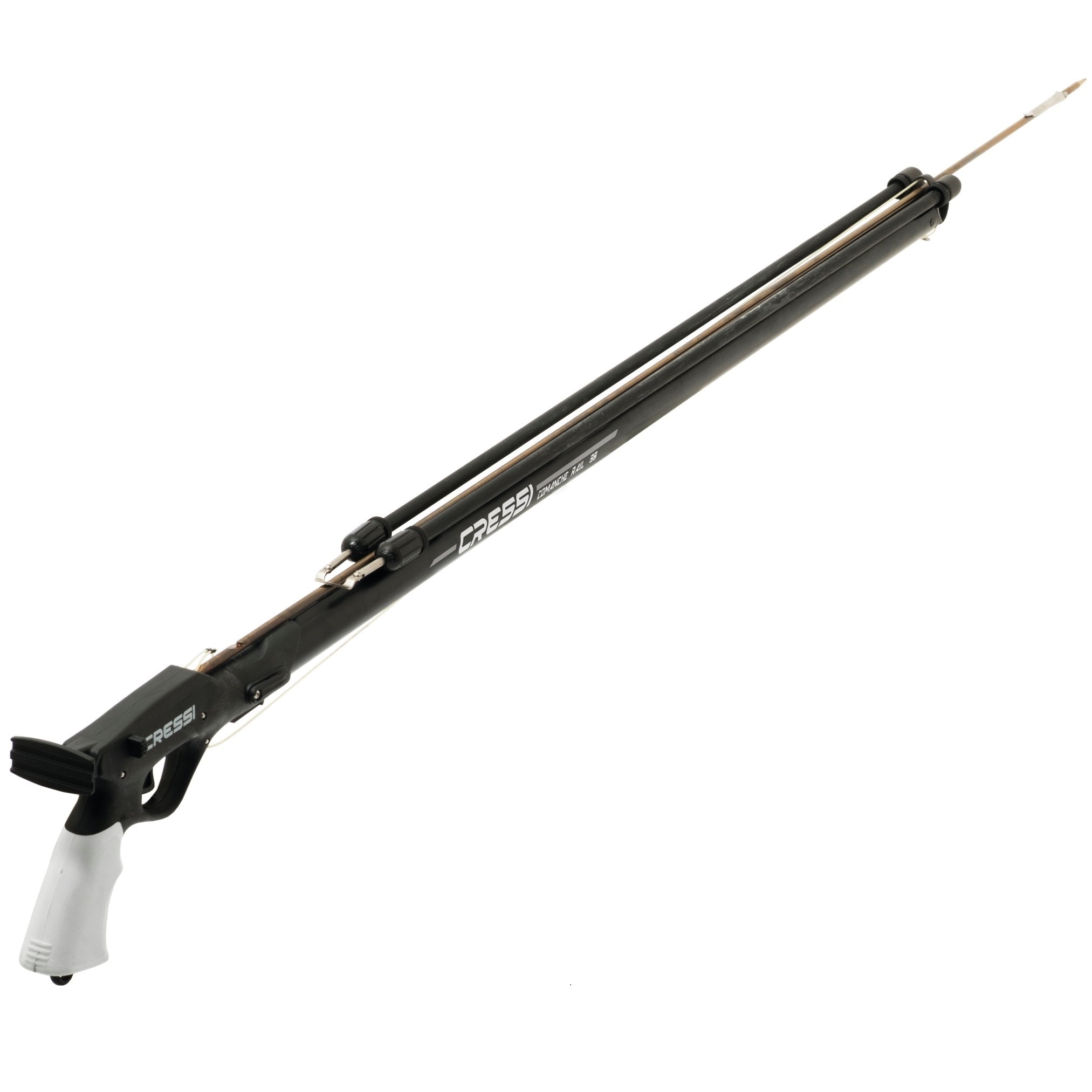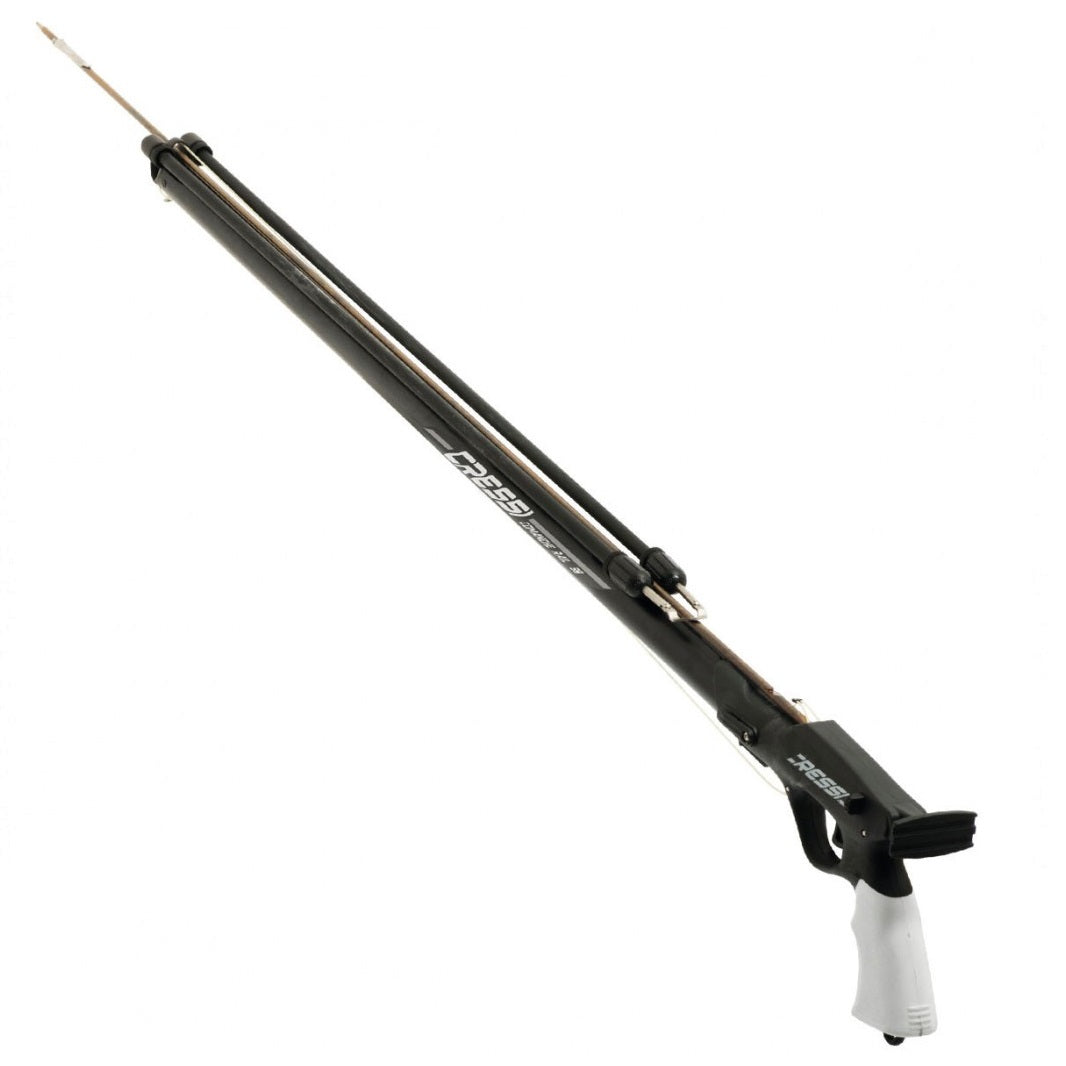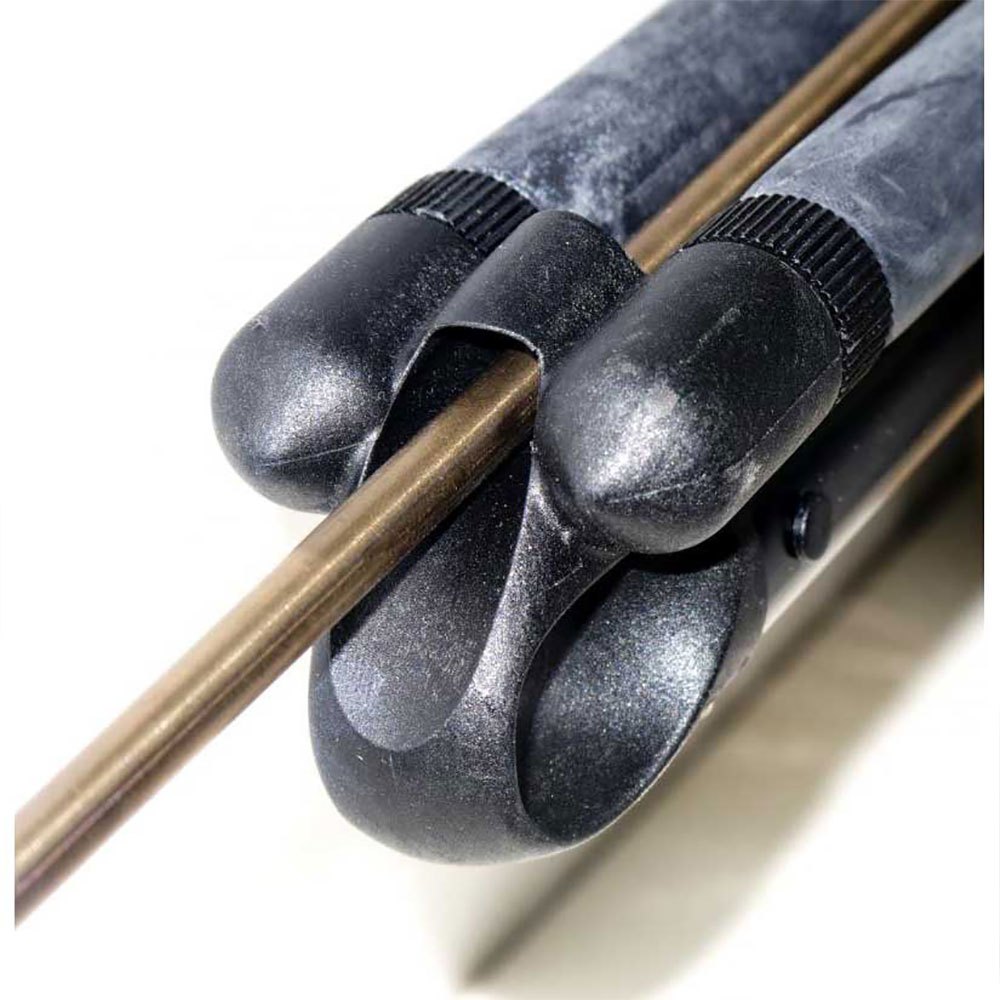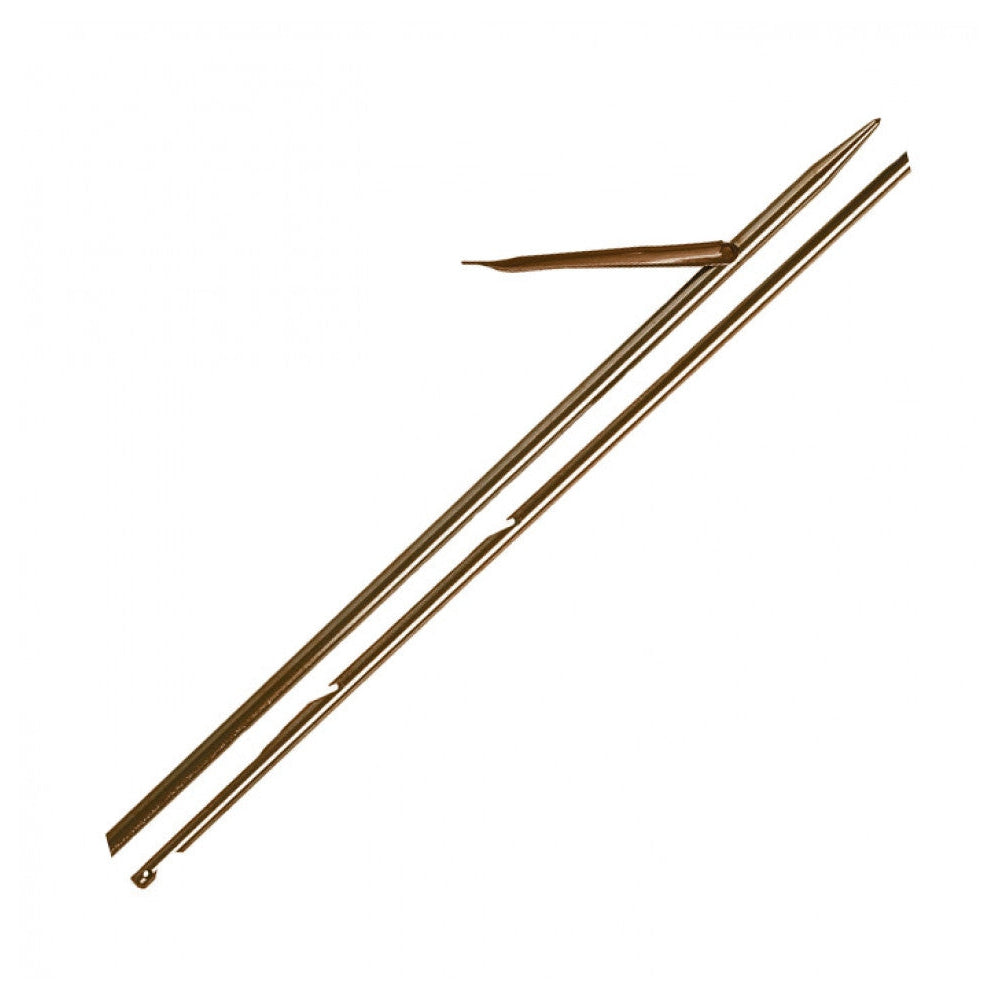 Comanche Rail
The Comanche Rail is the latest version of Cressi's world champion spear gun. The high strength, anti-corrosion aluminum barrel now features an integrated guide rail for increased accuracy. The high-tech and light weight modern thermoplastic hand grip and muzzle guarantee the upmost maneuverability in the water, adding to the Comanche Rail's accuracy. The compact and hydrodynamic muzzle makes it possible to add a second lower band to increase power for larger prey.

The muzzle and hand grip are configured so the shooter can easily acquire a sight picture of the gun while simultaneously tracking their target. The Comanche Rail comes with a heat treated 6.0 mm spring stainless steel 17-4 PH notched shaft, 16 mm parallel power bands, metal articulated wishbone, and a shaft rigged to the gun with a 1.4 mm braided multifilament line rated to 176 lb (80kg). The Comanche Rail also features a dovetail notch in front of the trigger guard, allowing a reel to be mounted.

Shaft in 16-4 PH tempered steel 6mm in diameter. Dark top coat.

Measurements : 60 cm, 75 cm.