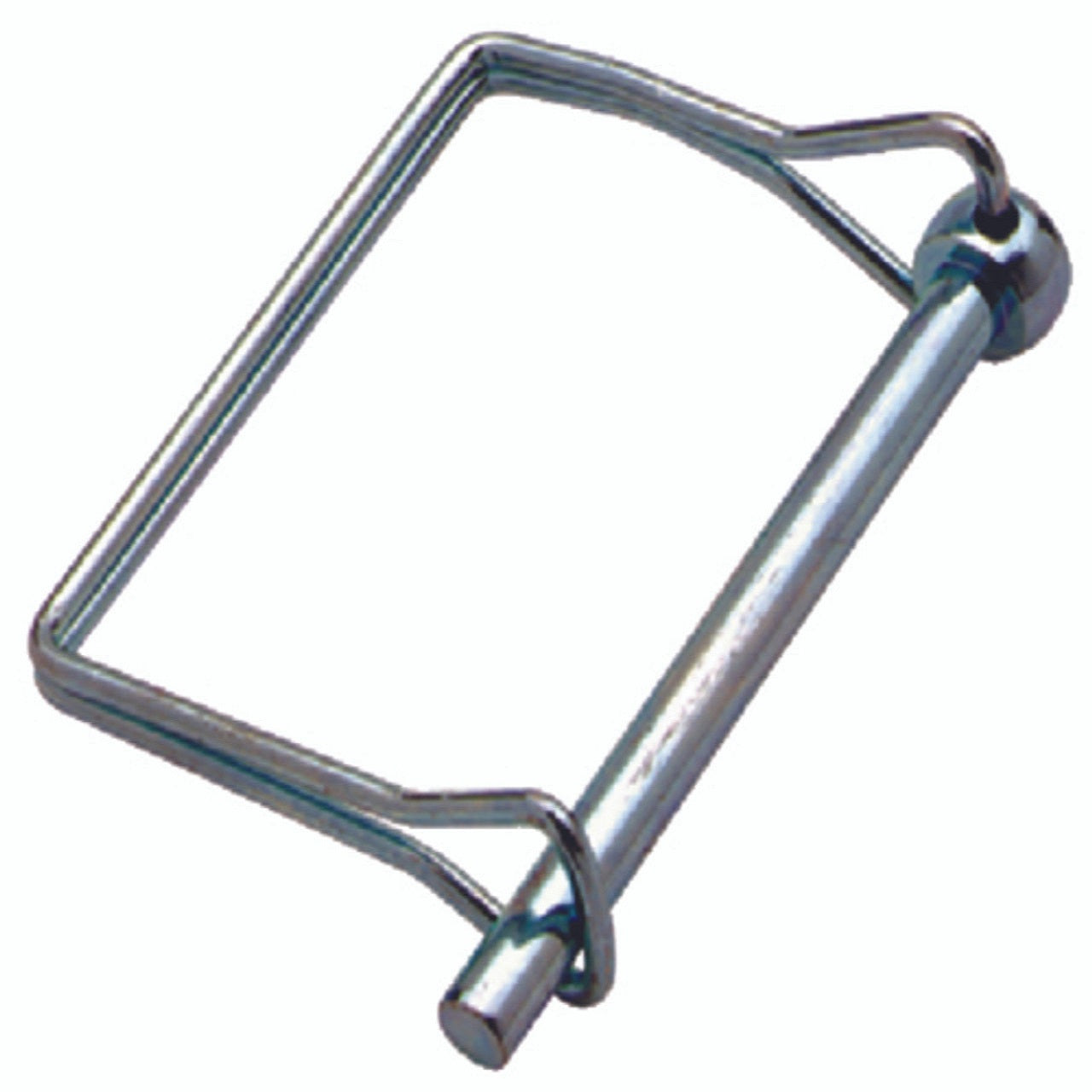 Coupler Locking Pin
It is constructed from quality materials and has a universal design that allows it to be used for a variety of purposes in your towing setup.

The pin is made from quality zinc plated steel and provides more than enough strength to keep your trailer coupler latched down tight.

Pin fits through coupler release handle for safety and security.

Pin :

5/16".

Fits :  2" and 3" couplers.