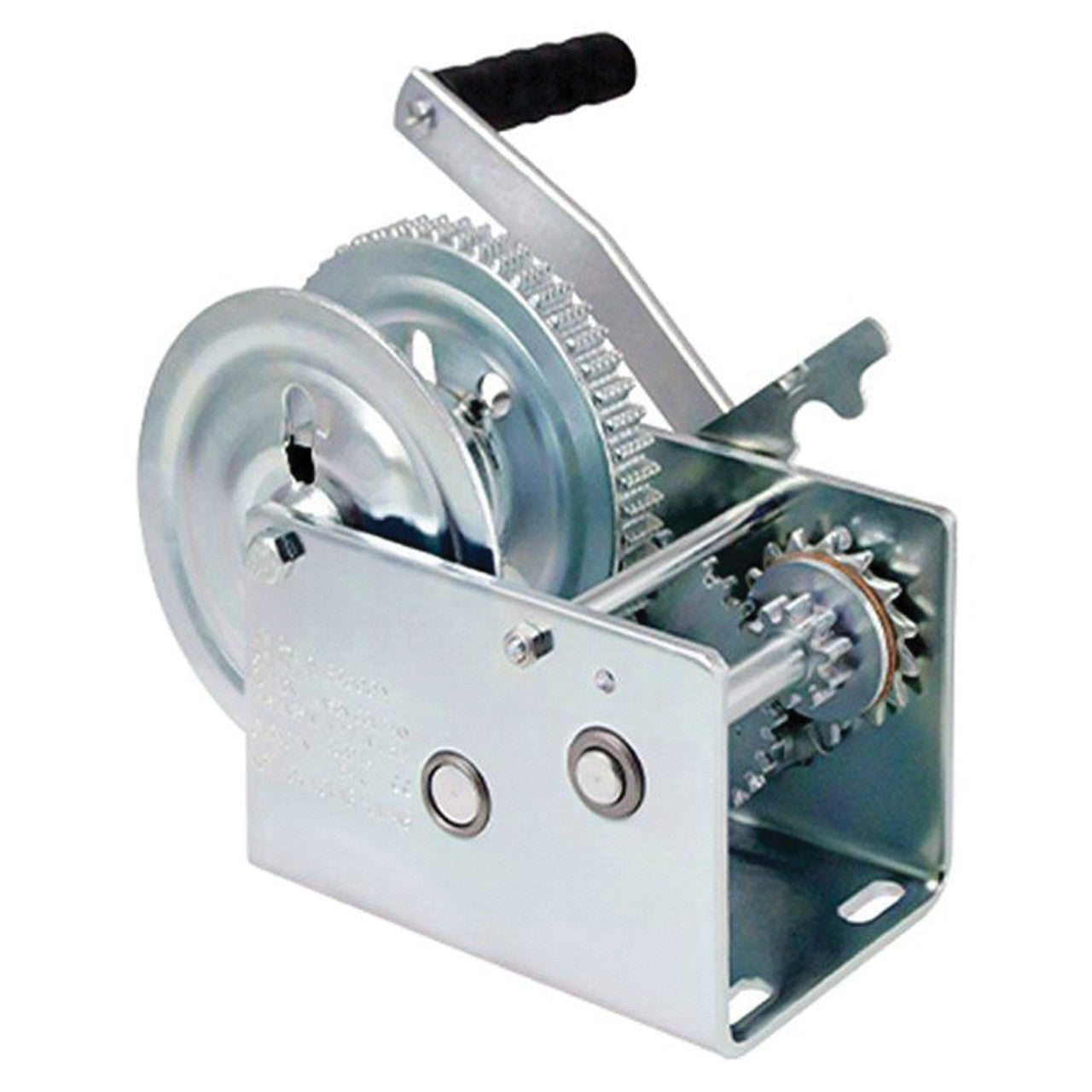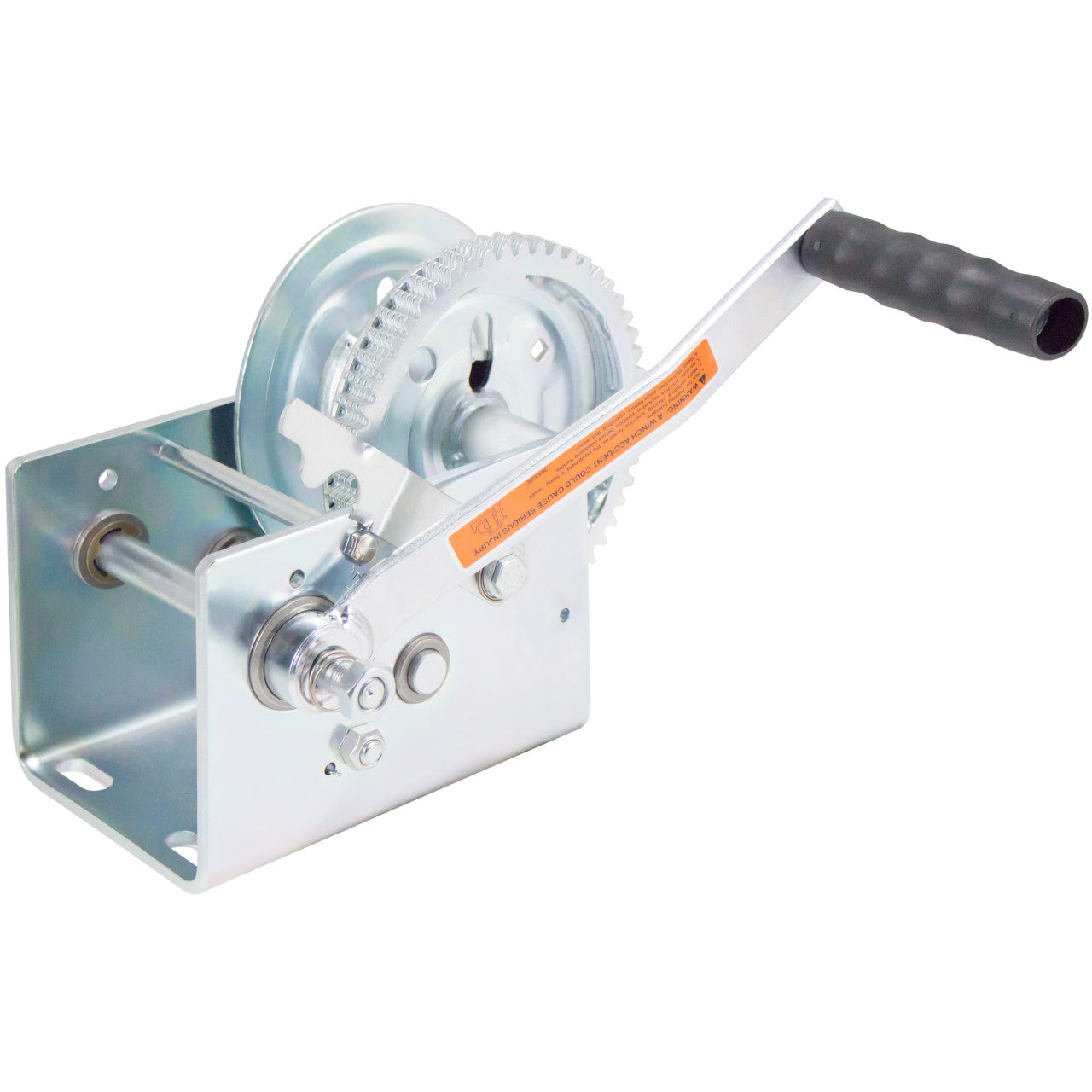 D&L Trailer Winches 2500 lb
Dutton-Lainson® 2-speed hand/manual/pulling/ratchet winch for horizontal pulling applications. 25

00 lb. capacity

9-1/2" Quick-Attach handle with ergonomic handle grip. 

Freewheel operation for easy line removal.

Zinc plated TUFFPLATE® finish for additional rust resistance and longer life

Patented reversible ratchet allows cranking of cable or strap onto winch drum in either direction. 

Dual drive shaft system allows Quick-Attach handle to easily change from high speed to low gear cranking from one side, requiring less effort for heavier loads

Includes clamp kit to install cable onto winch drum

Made in the U.S.A.