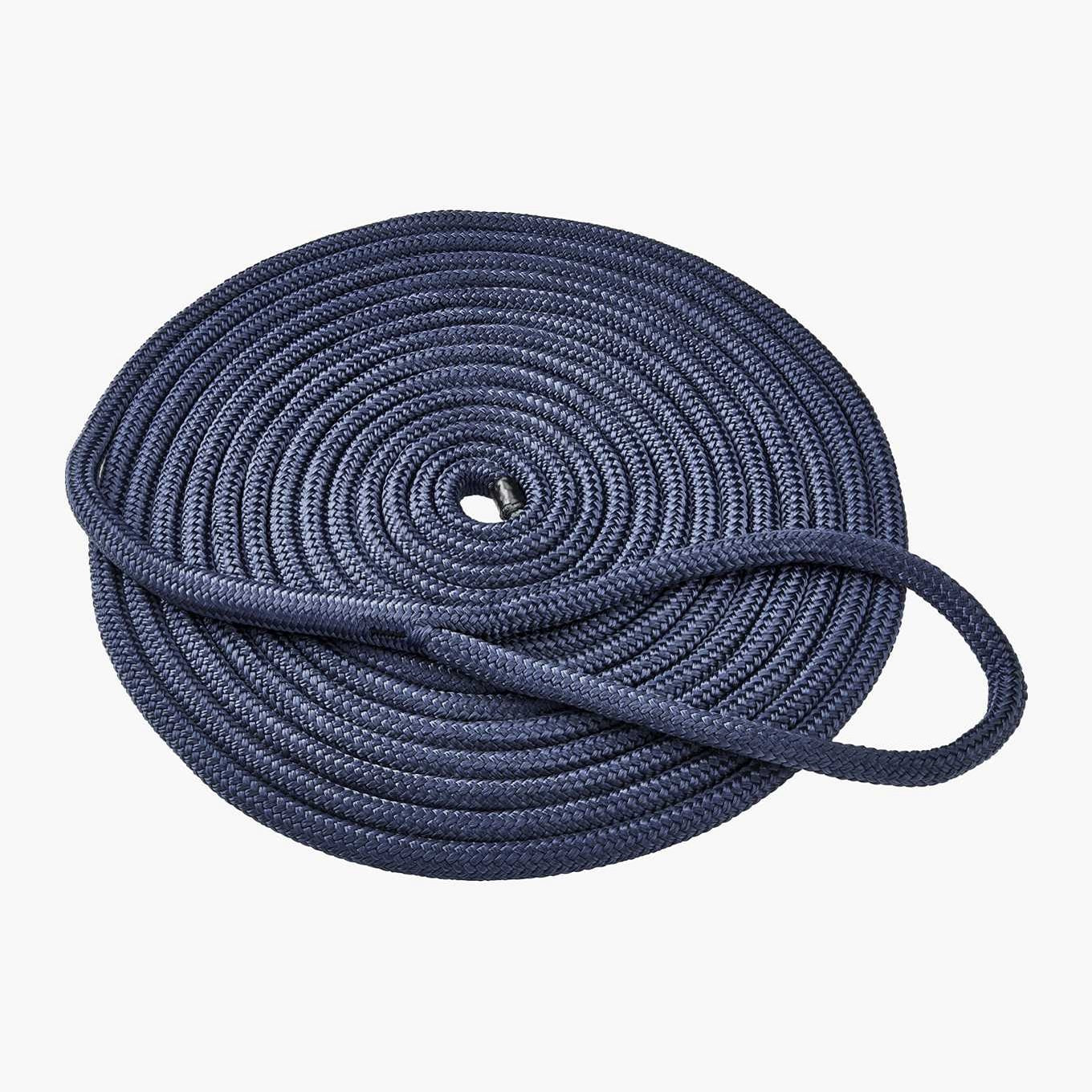 Dock Line 3/8" - Length: 20'
Double Braided Nylon Dock Lines.

With professional pre-spliced eye in one end and the other end treated.

Resistant to oil, rot & mildew.

UV Resistant.

Choose single or double bow line depending on the tyle of dock to secure your bow.

Use dock line when tying up along side a dock or pier.

Line Diameter : 3/8".Length : 20'.