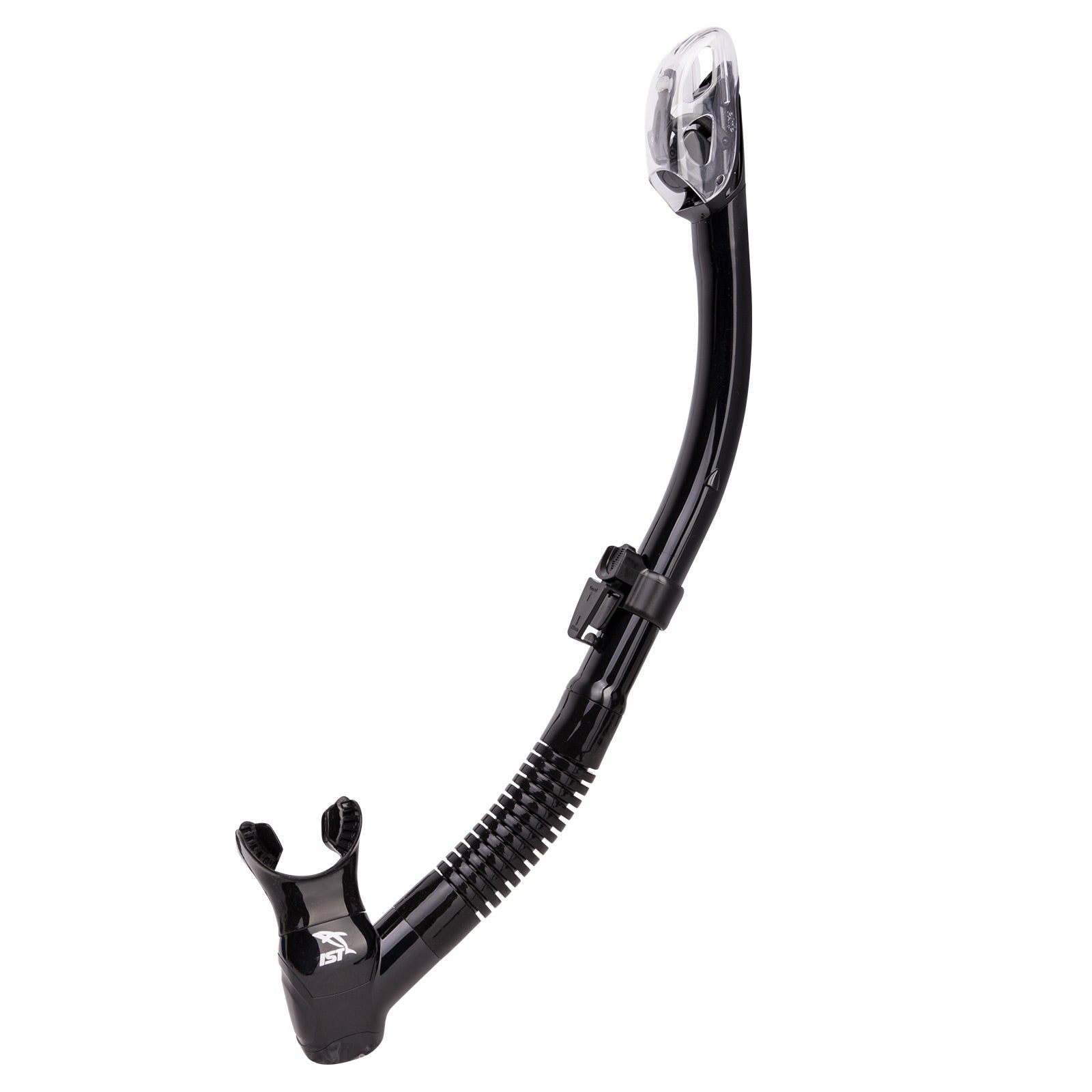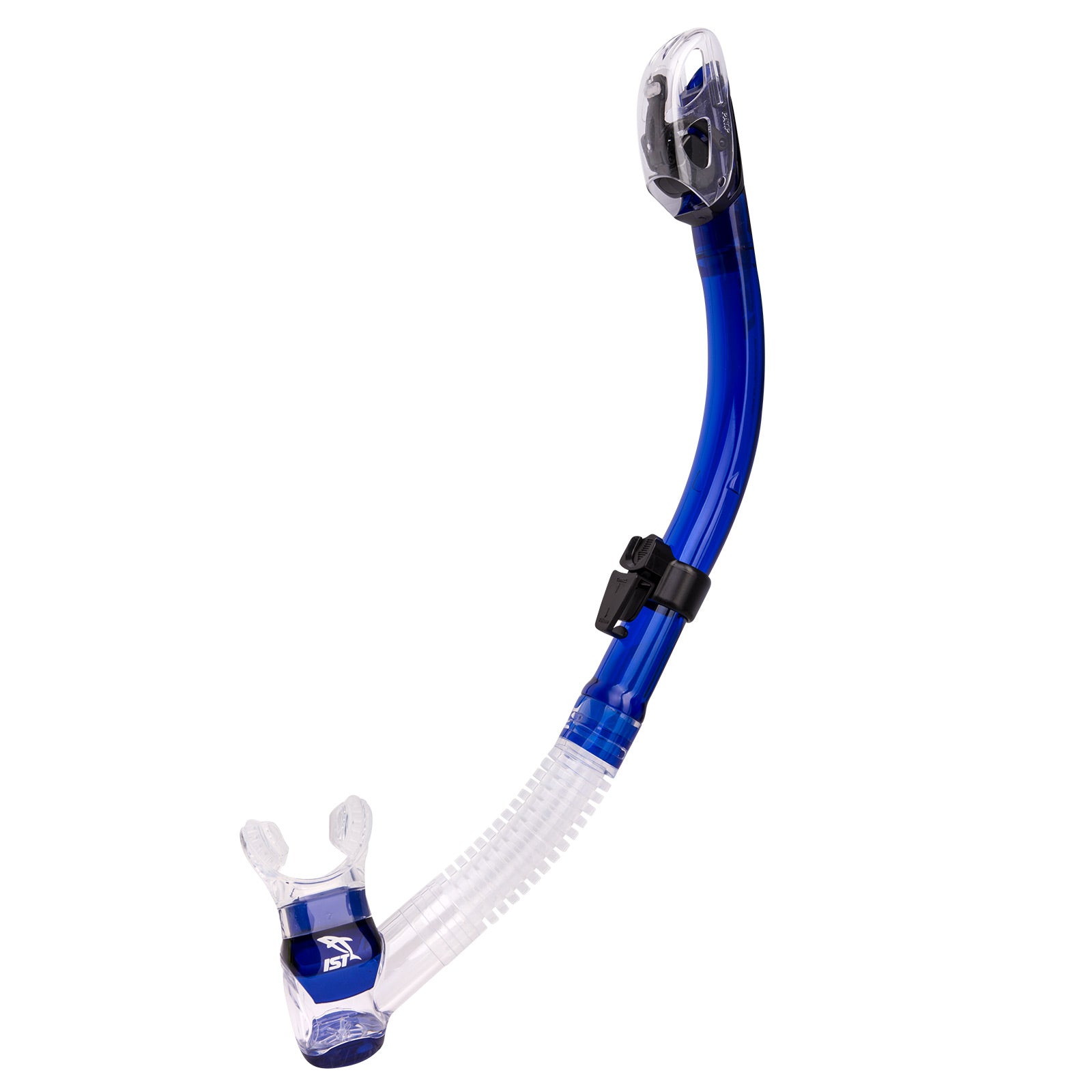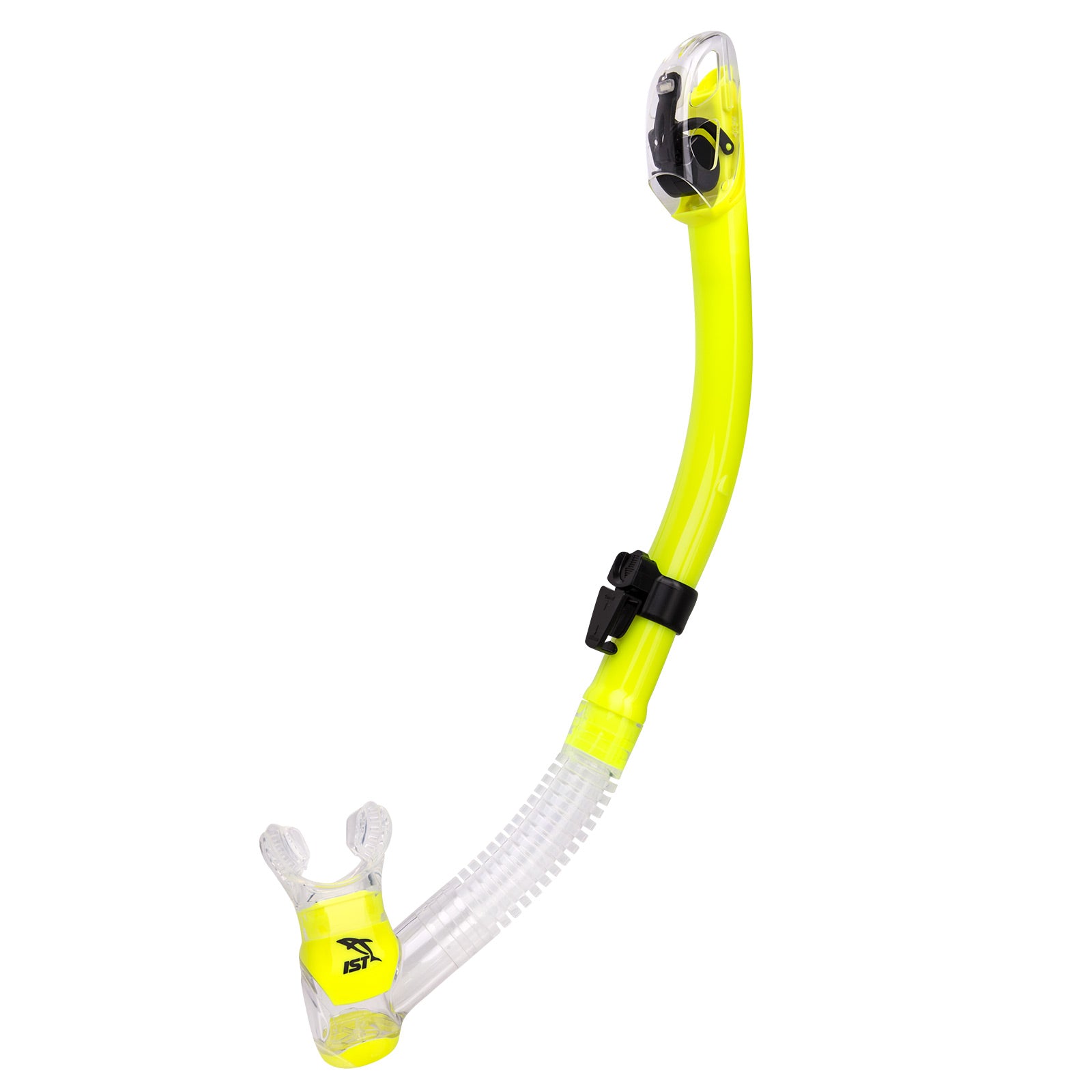 Dry Top Snorkel
IST Dry Snorkel with Flex Tube and Splash Guard. An exterior splash guard covers the top of the tube to keep water out when buoyant at the surface, while a specially-engineered hinge system and float seal the tube when underwater.

An evolution from the dry top system of IST SN-204, this whole new patent pending dry top system has combined the flotation device and the valve mechanism to make it to work more smooth when closing the valve at any swimming position and eliminate to possibility of locked air way.

High grade silicone centerpiece and mouthpiece

Swivel and QD snorkel holder

Ergonomic design to the mouthpiece for easier bite

DRY-TOP TECHNOLOGY — External splash guard prevents water from getting into the tube.ULTRA-COMFORTABLE — Mouthpiece features bite tabs to reduce jaw fatigue.FLEX TUBE — Corrugated center hose falls away from the face when not in use.EASY PURGE — Features a generous purge chamber and valve.