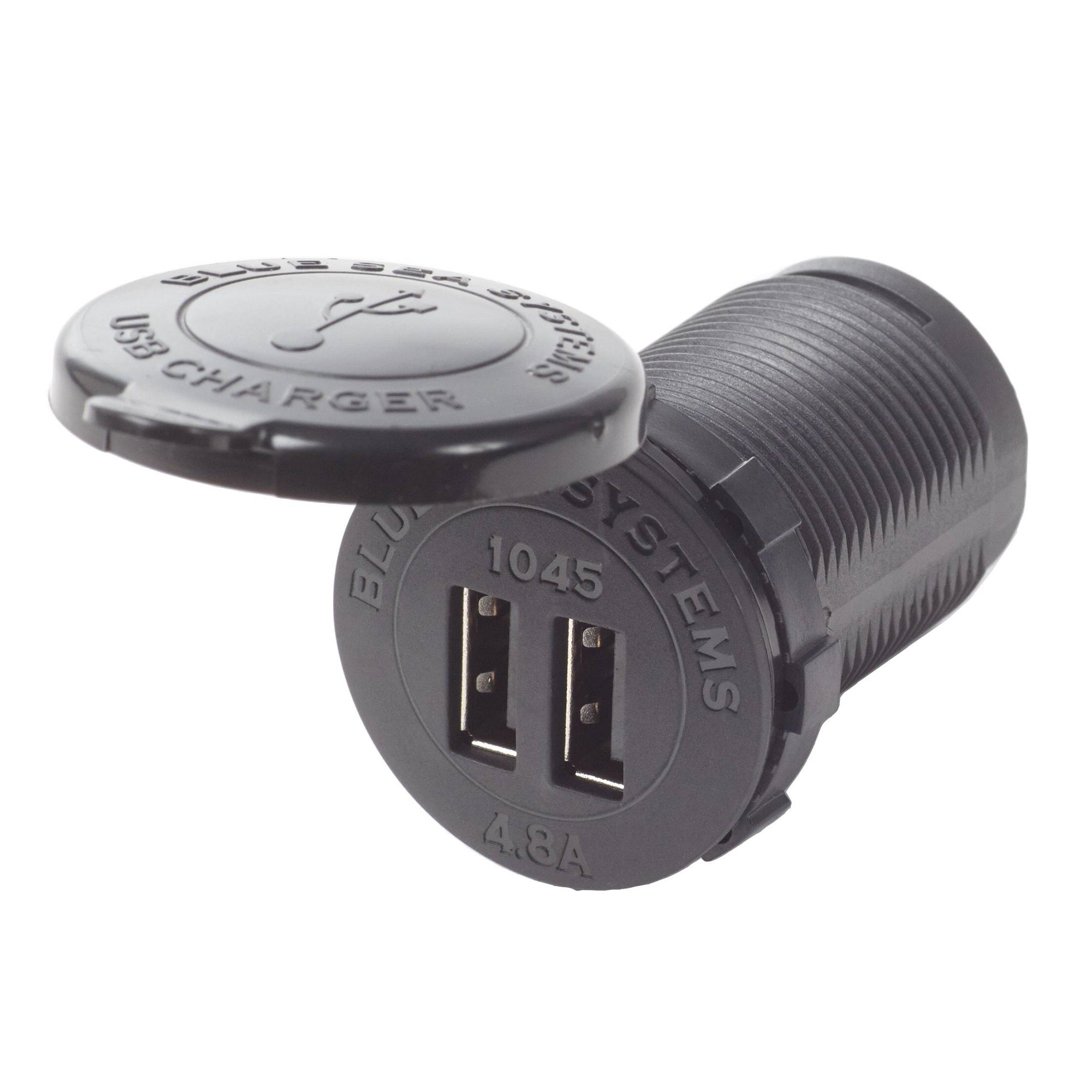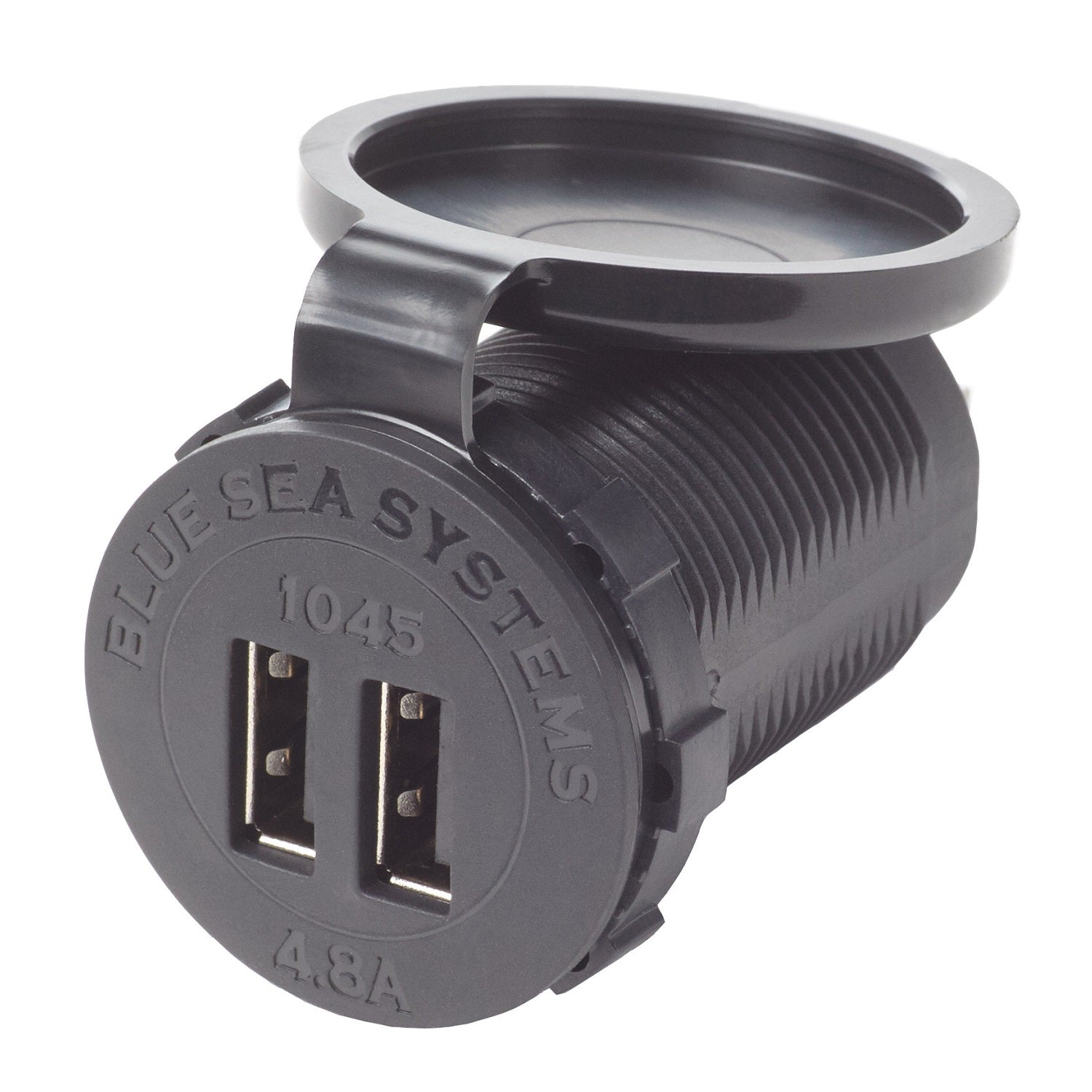 Dual USB 4.8A Chargers Socket
12/24V Dual USB 4.8A Chargers - Socket Mount.

Intelligent device recognition allows rapid charging of phones, tablets, or other mobile devices.

Charges at the speed required by specific devices.

Internal filtering for reduced electronic interference.

Over temperature protection.

Protective dust cap keeps debris and moisture out.

Conformal coated circuit board for the harsh marine environment.

Mounts in a common 1-1/8" hole.

Input Voltage Range : 9-32V DC.Output Voltage : 5V DC ±5%.Parasitic Current Draw : 1mA.Port Configuration : Intelligent Device RecognitionReverse Polarity Protection : Yes.Short Circuit Protection : Yes.Thermal Overload Protection : Yes.Weight : 0.15lb (0.07 kg).