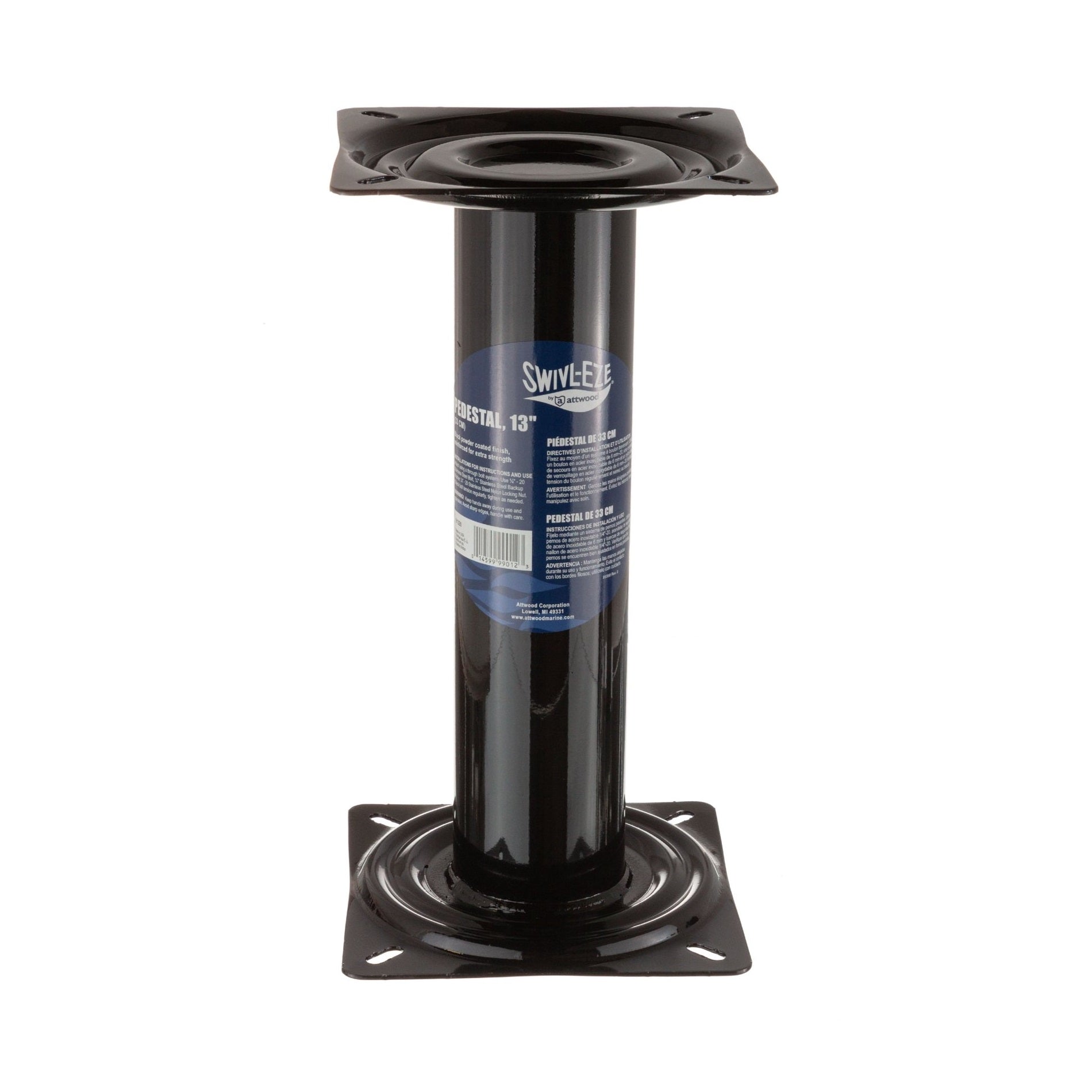 Economy Pedestal
Swiveling seat pedestal is easy to install when you want to add more seating to your boat or replace existing seat pedestals.

For installing an extra seat or replacing an existing pedestal.

Ease installation, table mounts.

Black powder-coated finish for great looks and corrosion resistance.

Strong and durable with reinforced welded joints.

Economical and long-lasting.

Height :

13".