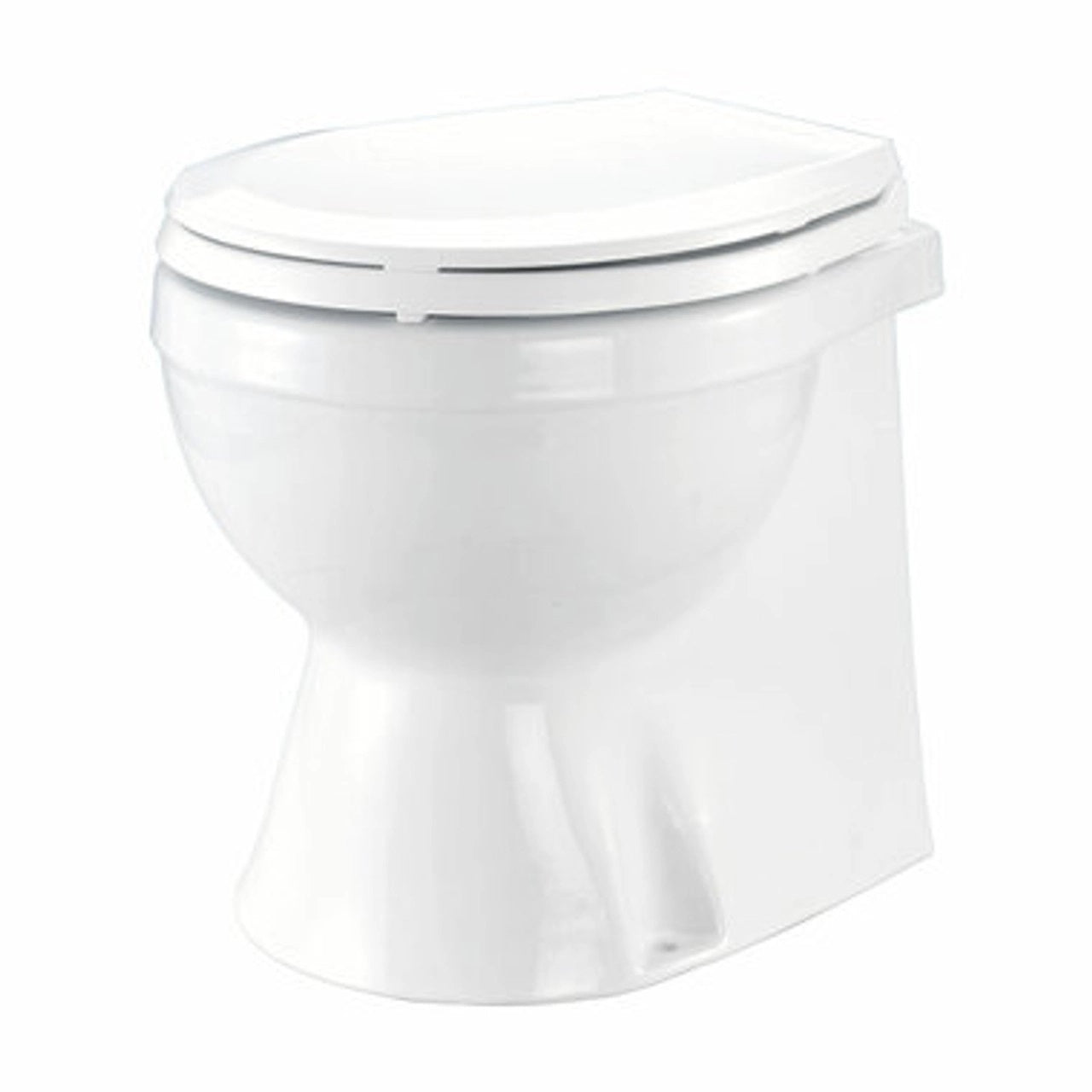 Electric Marine Toilet Luxury
Electric Marine Toilet with Luxury home Type skirted Bowl and deluxe plastic seat & Cover, switch box included

High capacity scavenger pump grind up waste and pump it out

Convenient Push button flush and easy to clean.

Compact 12V, 24V. Electric Toilet for Boats and RVs

Dimension : 14.56" (370 mm) Wide x 18.9" (480 mm) Deep x 18.1" (460 mm) High.Fitting : Connection for 3/4" (20 mm) ID Intel hose , 1" (25.5 mm) ID discharge hose.Moter : 12 V or 24 V.Amp Draw : 18A (12V), 9A (24V).Fuse Size : 30A (12V), 15A (24V).