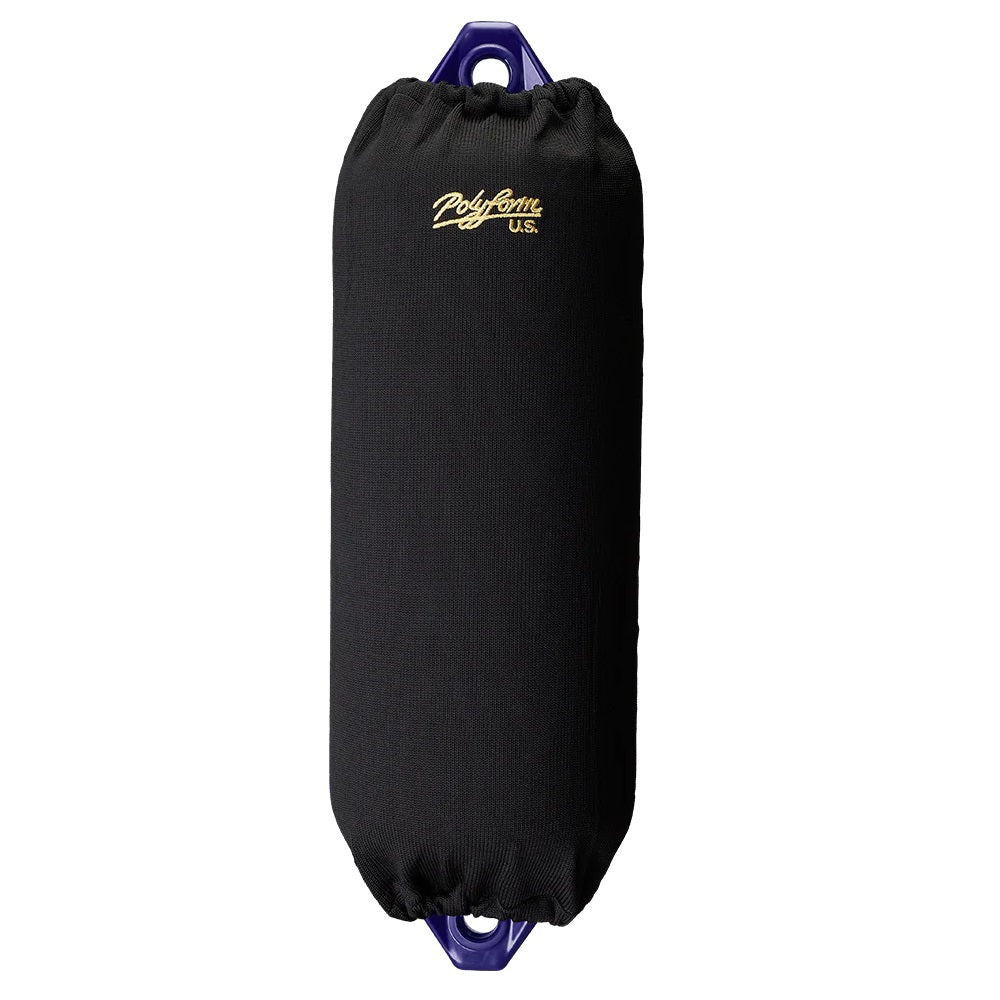 Elite Fender Covers EFC-2
Fender covers should be as tough as the fenders they protect. That was our criteria used in developing the Elite Fender Cover series. Polyform uses a premium grade polyester yarn that is resistant to abrasion and UV exposure. Additionally, it resists water absorption better than other materials, keeping fenders manageably light when wet. The cover is woven on a special knitting machine that produces a seamless tube, meaning no seams to split. This method allows for a heavier, stronger yarn content resulting in a great fender cover that is built to last for many years, not just a season.

EFC Series Features :* Hand-crafted with heavy duty polyester fabric for durability.* Sun resistant, abrasion resistant and water resistant * Washable.* Custom fit for a tailored look.* A tough 1 / 4" line drawstring closure, an upgrade from the brittle elastic you find on many fender covers.* Quick and easy installation.EFC-2 Fit Polyform F-2, HTM-2, G-5, and NF-5 boat fenders. Fits boat fenders

 

approximately 8.9" diameter by 26.8" long.