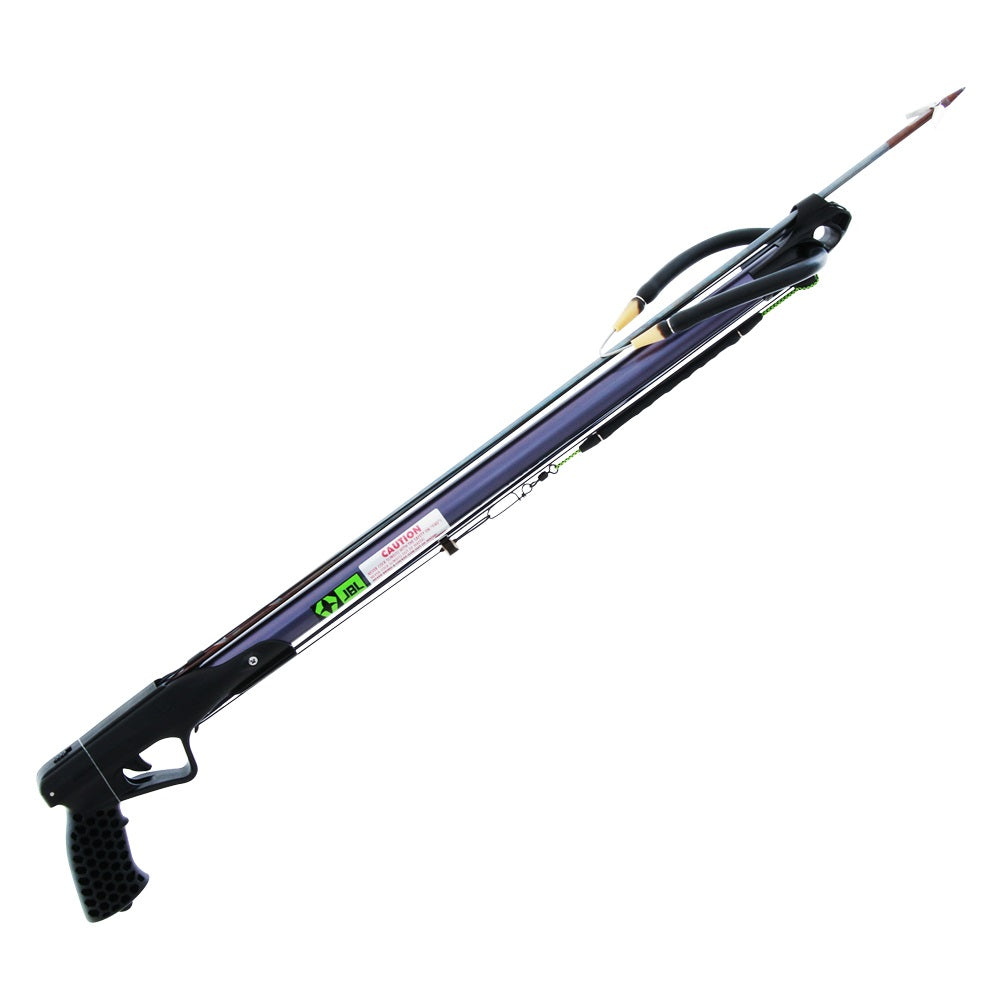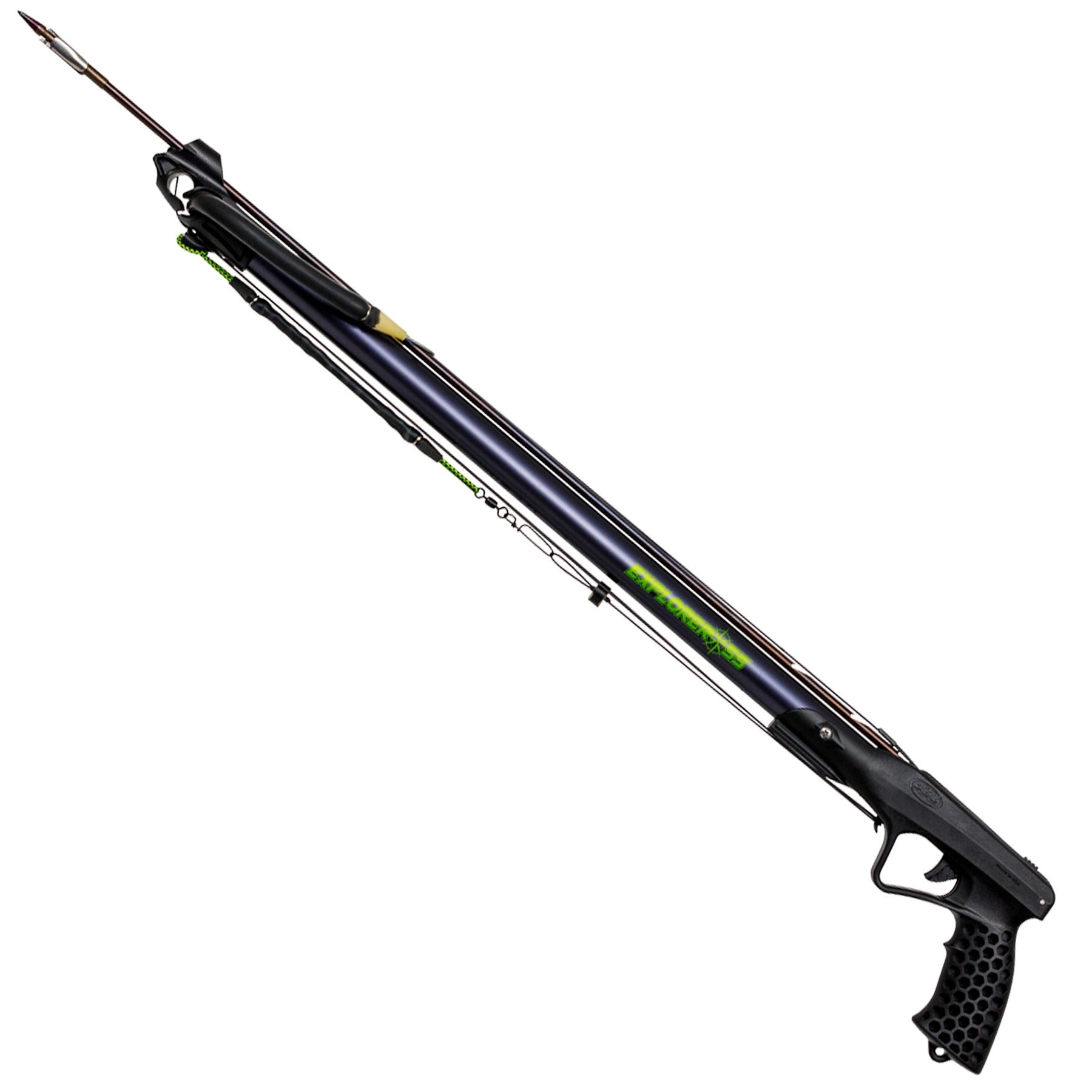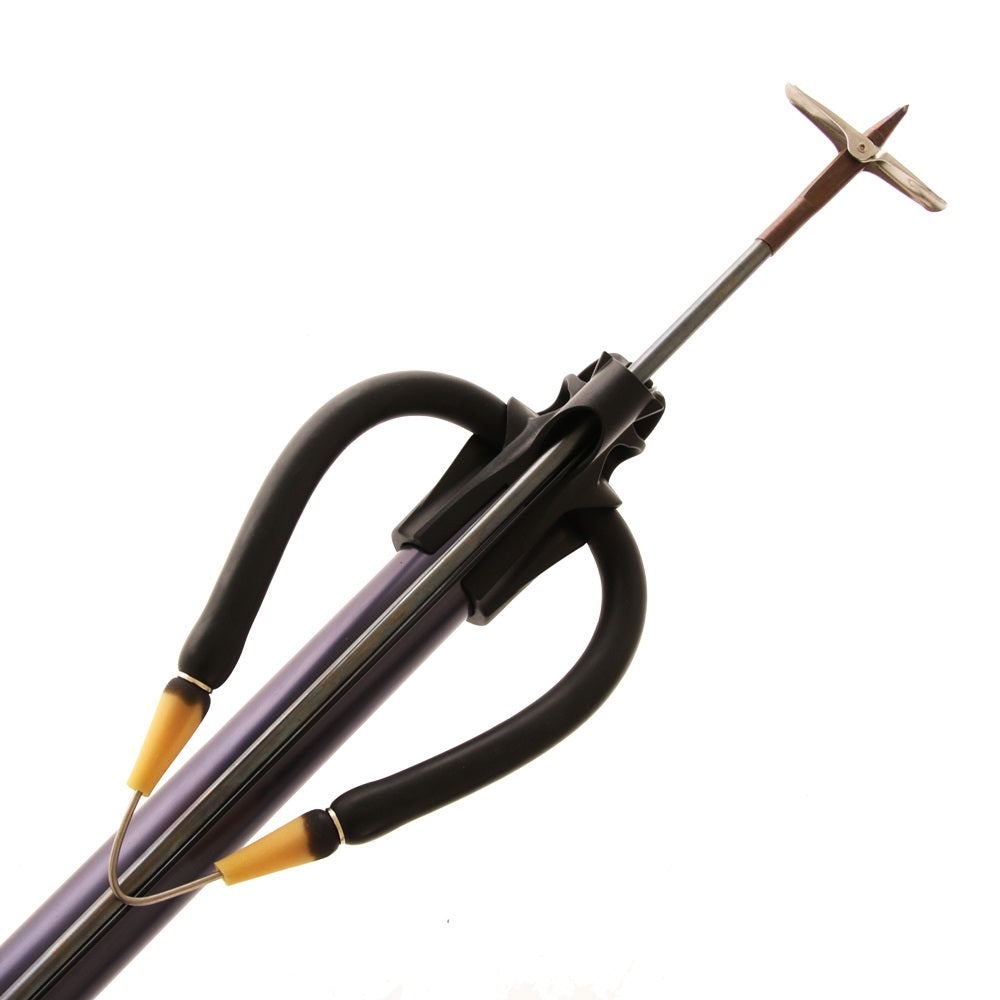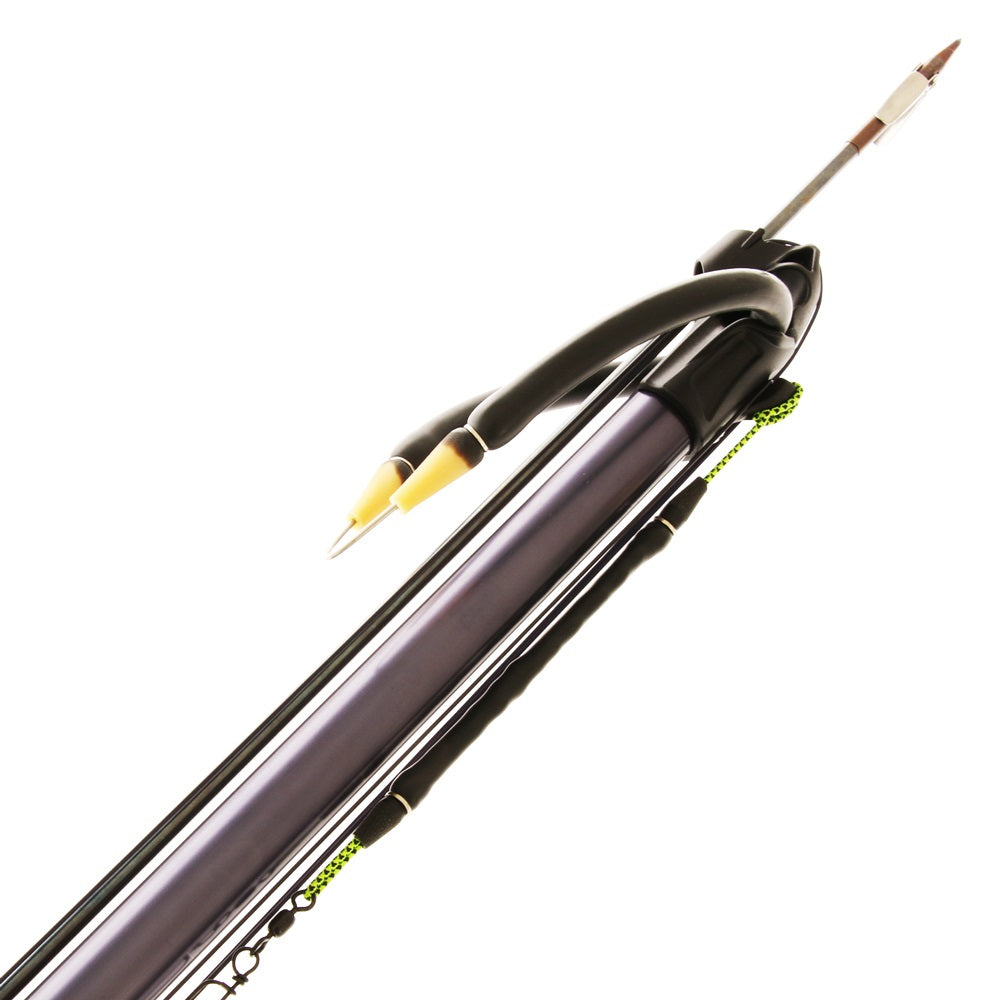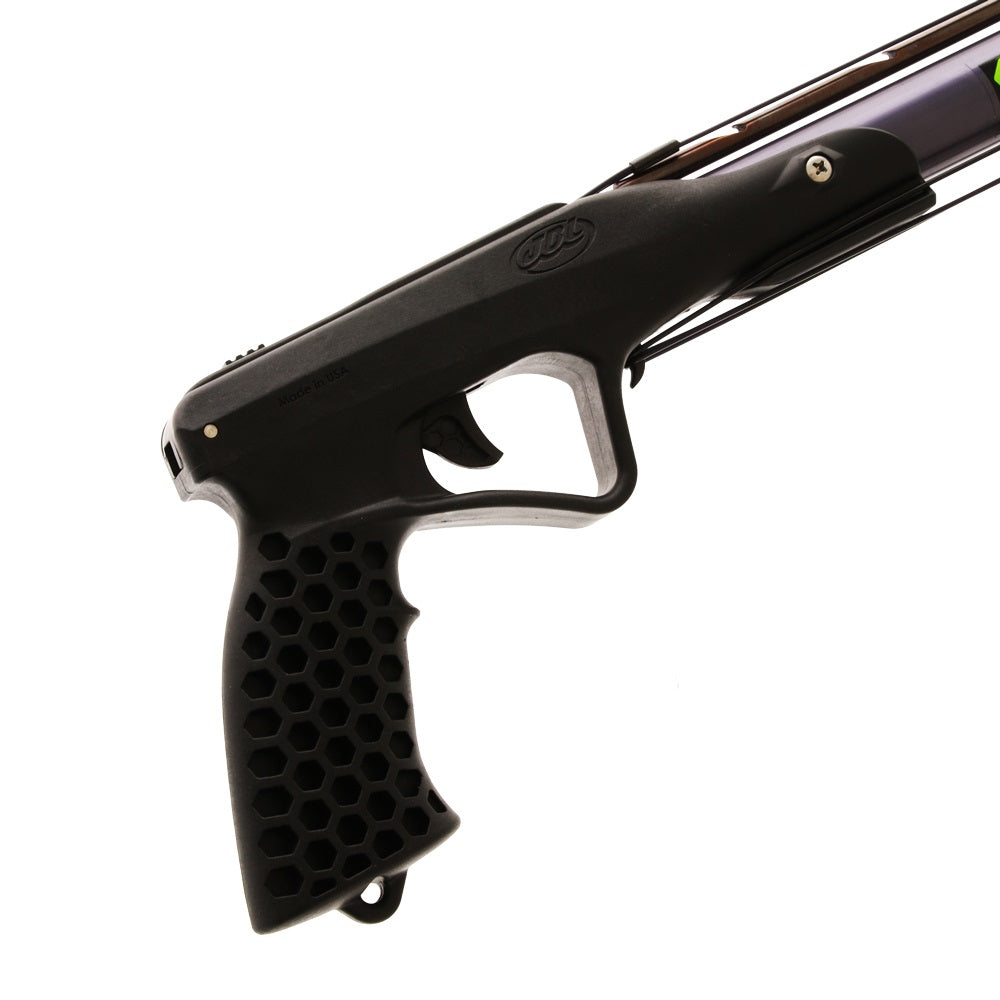 Explorer Series Speargun
If you're looking for a speargun that's big on performance and more than capable of putting fish on the grill, the Explorer is for you. Explorer series spearguns pack quality features like an over engineered stainless steel sear, heat treated steel spearshaft, and ergonomic handle onto a compact 1 1/8" aerospace alloy barrel. The result is quick target acquisition and fatal results. The all new Explorer muzzle allows loaded bands to fall parallel to the spearshaft. This makes the Explorer extremely accurate because the shaft is propelled forward without directional bias. These spearguns are perfect for cagey fish when the shot window is a split second. At the end of the day it's the fish count that really matters, and nothing stacks them up like the Explorer.

Explorer Series Features :

   1 1/8″ overbuilt aircraft grade aluminum barrel for speedy target acquisition.

   Stainless steel sear.

   9/32" heat treated stainless steel spearshaft with 6mm threads

   Heat treated double barbed spearhead.

   9/16" Nitro Bands.

   Integrated barrel float chamber – Speargun floats without spearshaft.

   Optional gun butt for easy loading.

   Integrated rail mount for reel and other accessories.

   Steel reinforced muzzle eyelet for reel line.

   Ambidextrous safety and line release.

   Ergonomic handle.

Spearhead : Heat Treated Stainless Double Barb Rock Point (819).Shaft  :  30 x 9/32″ with 6mm threads (55 cm), 38 x 9/32″ (75 cm), 42 x 9/32″  (85 cm).Power Source : 

One 16 x 9/16″ Nitro Band

(55 cm)

, One 22 x 9/16″

Nitro Band (75 cm)

, Two 24 x 9/16″  

Nitro Band (85 cm).

Band Stretch :  22″ (55 cm), 30″ (75 cm), 34″ (85 cm).Reach :

  15′

(55 cm)

, 20

′ (75 cm), 22′ (85 cm).