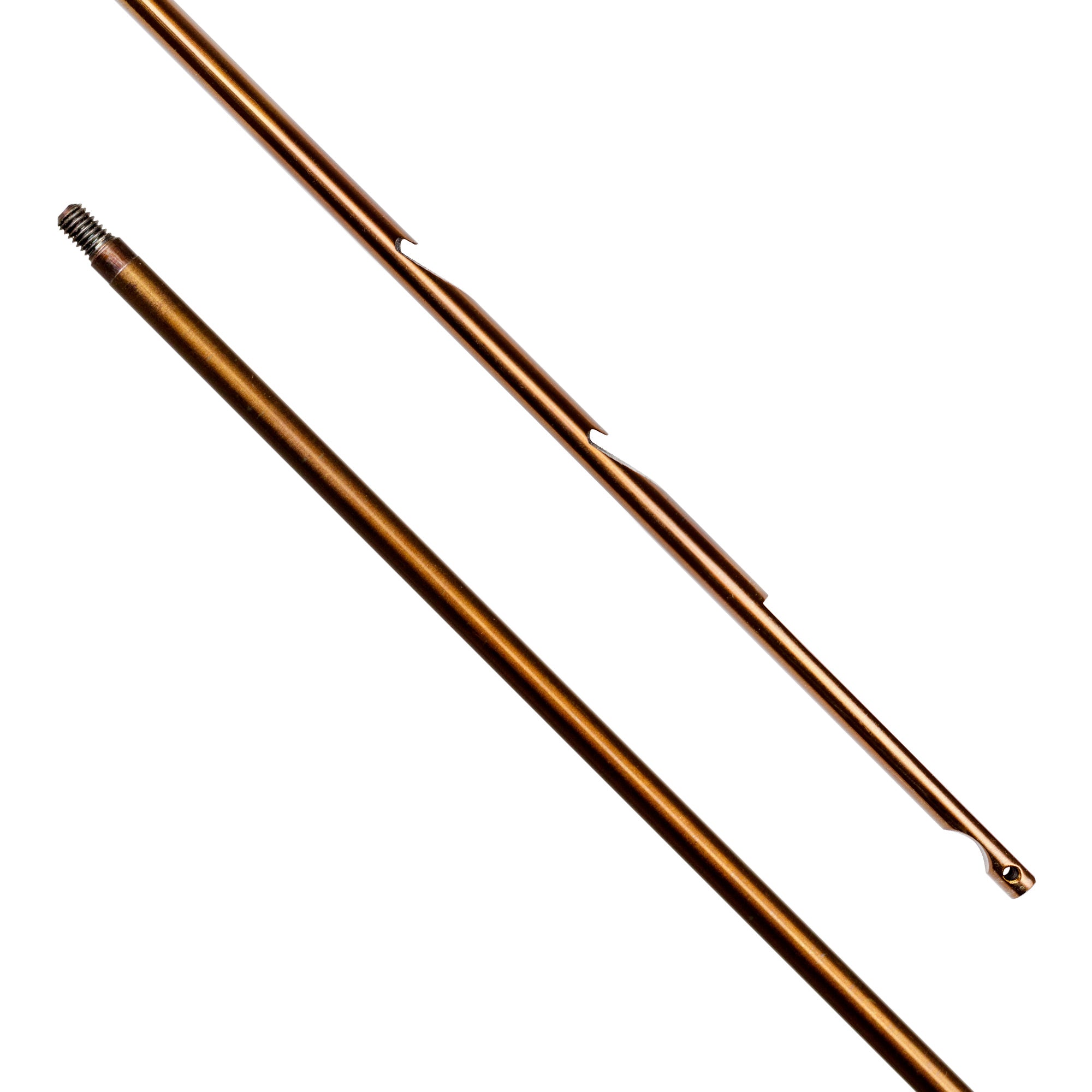 Explorer Speargun Shaft
OEM Replacement shafts for JBL  Explorer series spearguns.  These spearshafts feature 2 notches to be used with bands that have metal wishbones.  Each 17-4 stainless steel shaft is hand straightened, tuned, and heat treated.  The result is maximum accuracy and hardness. 

Features:

9/32″ diameter 17-4 heat treated stainless steel.
Individually hand straightened and tuned shafts.
Rounded Euro locking notch.
Compatible Explorer Series spearguns and Euro Railguns.
Rear deburred hole for fixed shooting line attachment.
Designed to work with nitro bands featuring metal wishbones.
6 mm threads.

 Length  :  30"

 (Explorer 55cm speargun),   

38"

 (Explorer 75cm speargun ),  

42"

 (Explorer 85cm speargun).