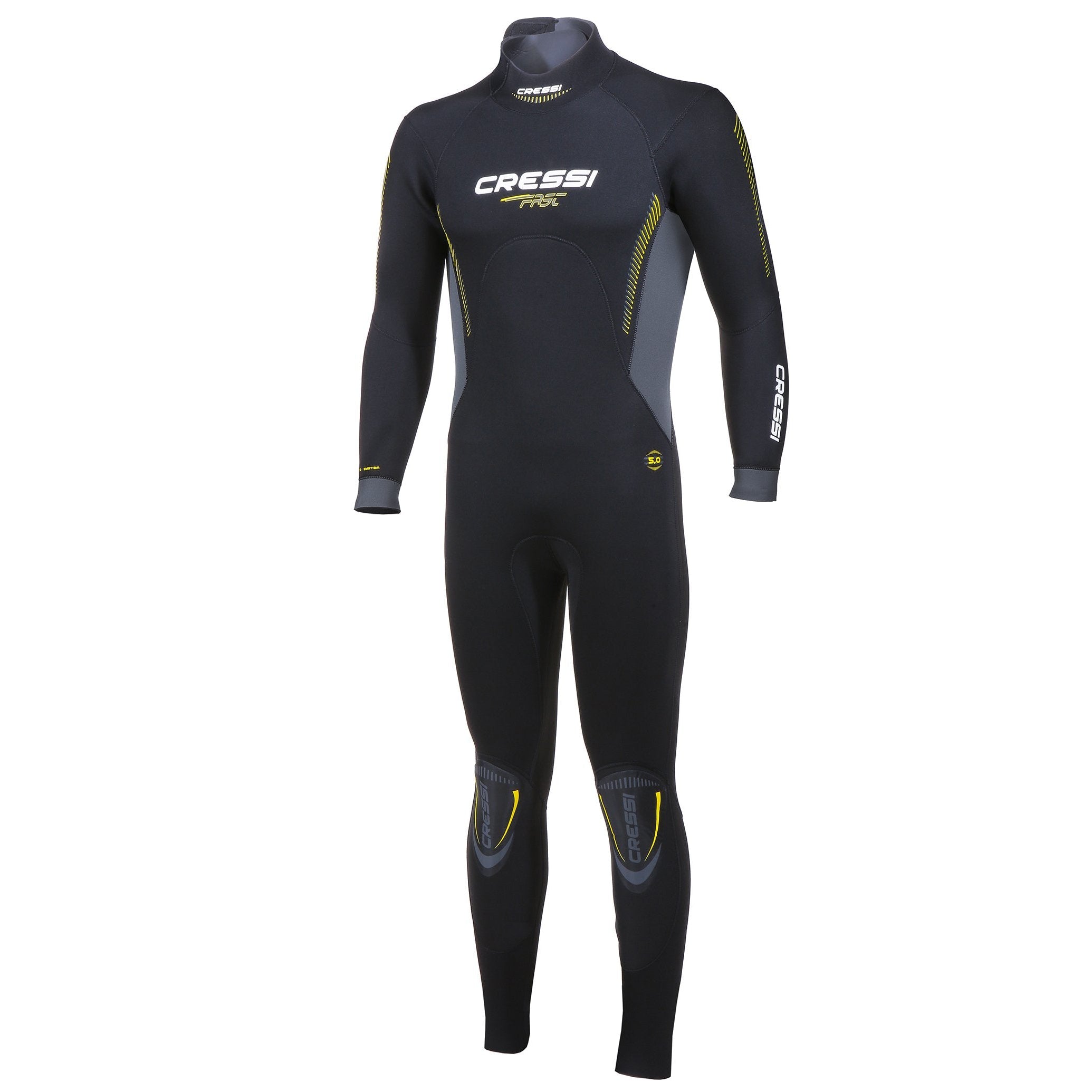 Fast Man Wetsuit 5mm
Cressi Elegant, warm and versatile, the FAST, made of 5mm double-lined neoprene, resists well to compression in depth for maximum heat retention.

New first-class modular wetsuit and very aggressive price with new patterns and interesting technical solutions that provide a remarkable sealing.FAST combines a 5 mm one piece wetsuit.

It is a modular especially comfortable and easy to wear due to its new neoprene double-lined neoprene sleeves, simple, effective and very resistant with an inner ring "Seal" to provide tightness. This solution provides durability and is guaranteed and contrasted even by diving centres that use it as a suit for school and rental with optimal results.

The YKK® dorsal zipper has the Acquastop® sealing system with smooth neoprene inner flap to minimize water leaking.

The closing of the nape presents a remarkable improvement of the design that reduces the entrance of water in this critical point. The closing flap is now much wider and the nape area is extended to avoid infiltrations when tilting the neck under water. Specially elastic nylon lining on both inner and outer sides to optimize the elasticity of the neoprene. It uses the same quality of neoprene as the rest of the collection of Cressi suits despite being a costly suit very contained.