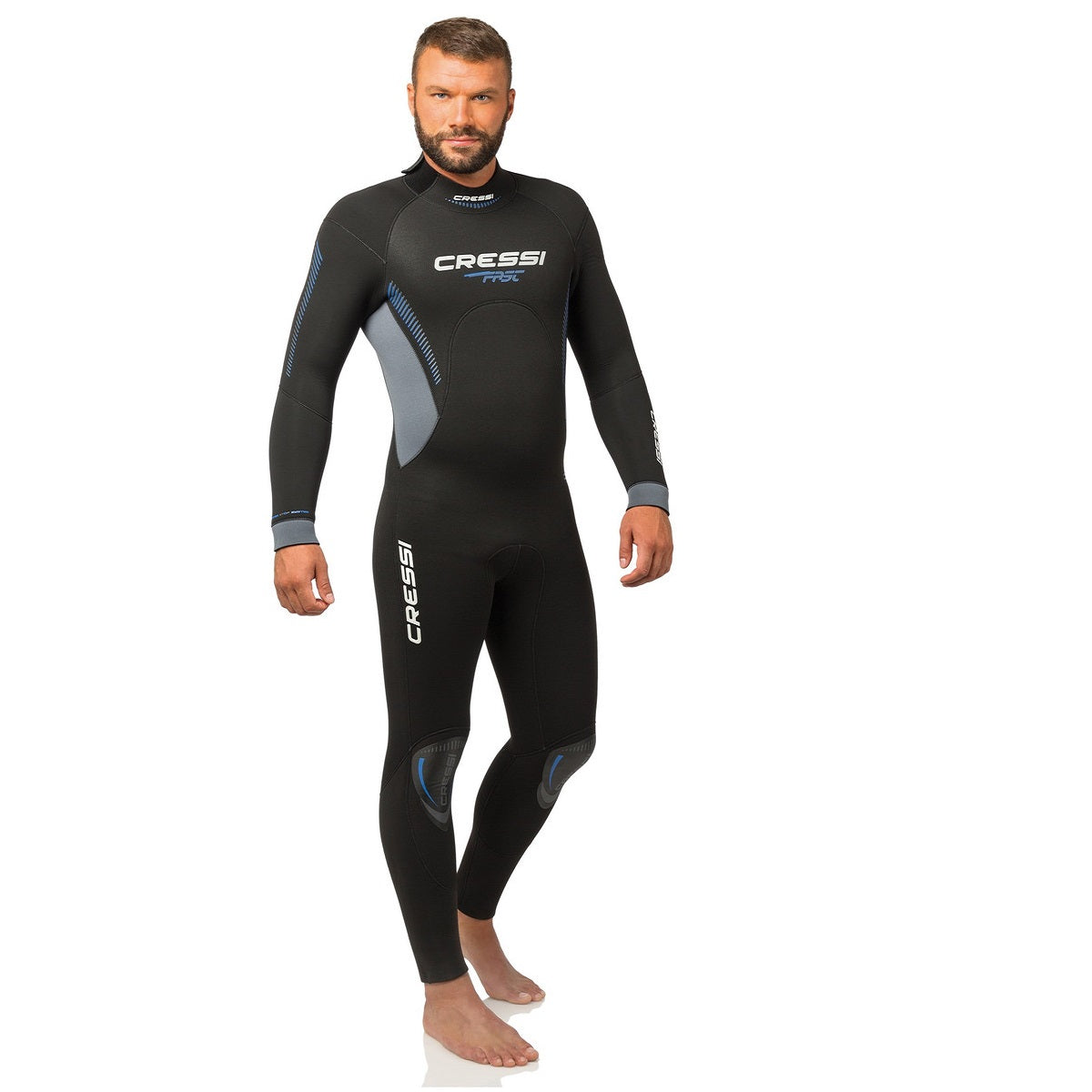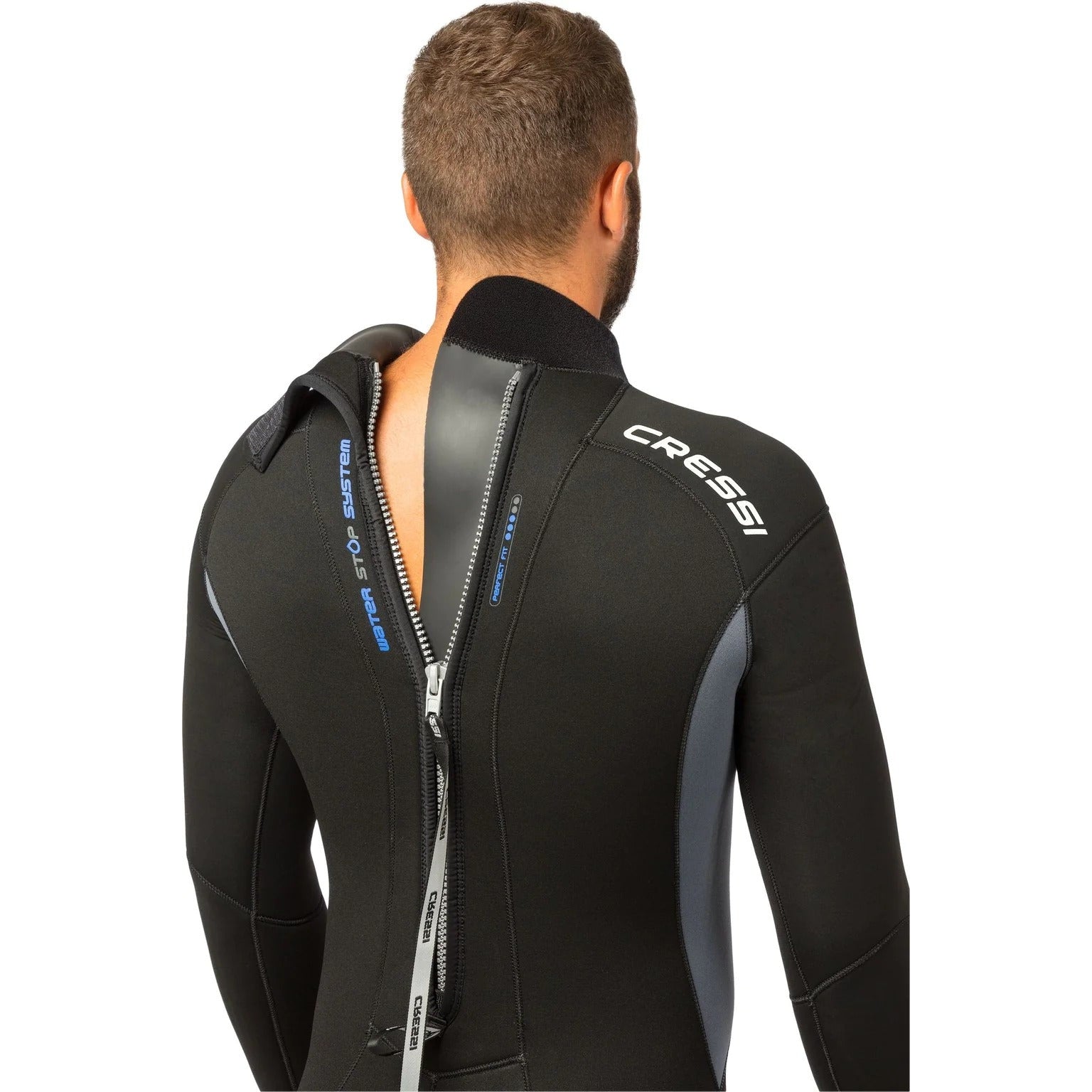 Fast Man Wetsuit 7mm
Elegant, warm and versatile, the FAST, made of 7 mm double-lined neoprene, resists well to compression in depth for maximum heat retention.

New modular wetsuit with new design and interesting technical solutions that guarantee a remarkable waterproof seal. The anatomy of the cut of the pants is preformed to improve flexibility for an easier finning. FAST combines a single 7 mm piece. The three elements can be purchased separately.

 YKK® rear zipper has the Acquastop® sealing system with smooth neoprene and internal under zipper to minimize water infiltration.

The neck closure has a significant design improvement that reduces water ingress at this critical point. The closure flap is now much wider and longer to prevent infiltration when tilting the neck under water. =Anatomically designed neck, preformed at 120º for maximum comfort.

Knee area and shoulder straps with Tatex® wear-resistant elastic reinforcements. This type of reinforcement practically does not limit the elasticity of the neoprene, provides sufficient reinforcement and facilitates the positioning of the wetsuit. Particularly elastic nylon lining on both inner and outer sides to optimize the elasticity of the neoprene.