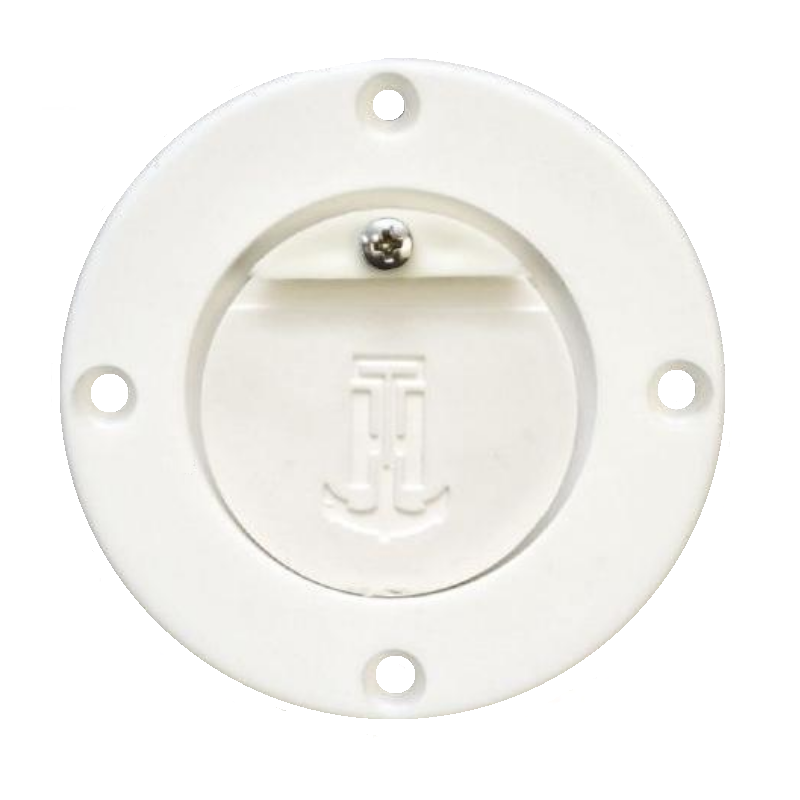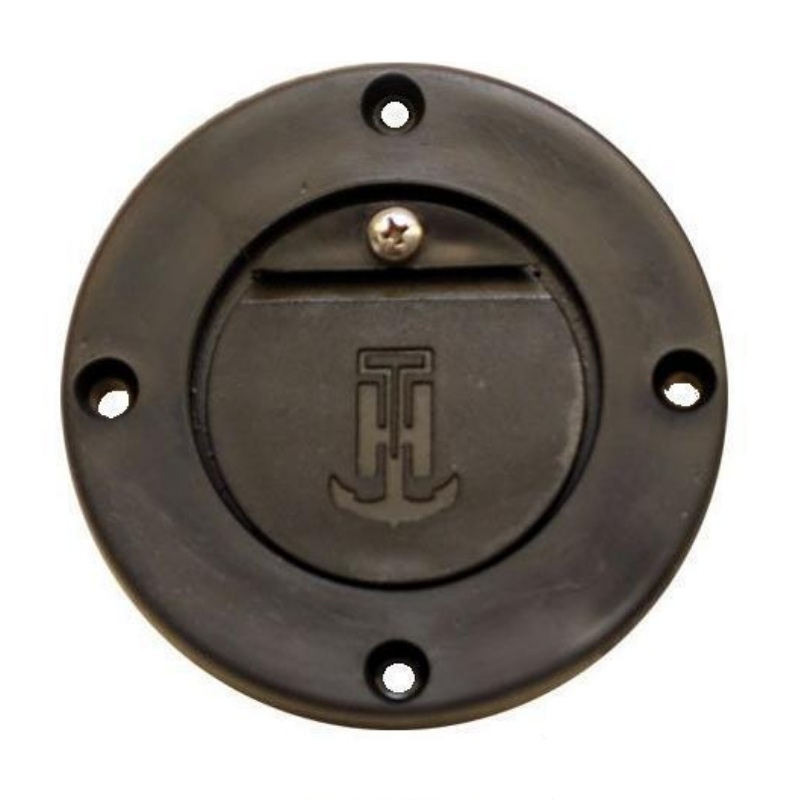 Flush Mount Scupper Valve
hese scupper valves are simply the best and most fool-proof of any flush mount scupper valve available. The flapper is molded of a flexible thermo-plastic that is totally impervious to the effects of sun and chemicals found in the marine environment. These flappers will not curl up, rot, or lose their sealing ability.

Flush mount Scupper Assembly :

These flush mount flapper scuppers are designed to mount over a drain tube or to mount directly to a 1-1/2" thru hull with four screws.

They feature the same "curl proof" flapper as the recessed scuppers above.

These flappers will retrofit other manufacturers' rubber flapper assemblies.

Grooved inside to fit over drain flanges.

Mounts over 1"  drain tubes.