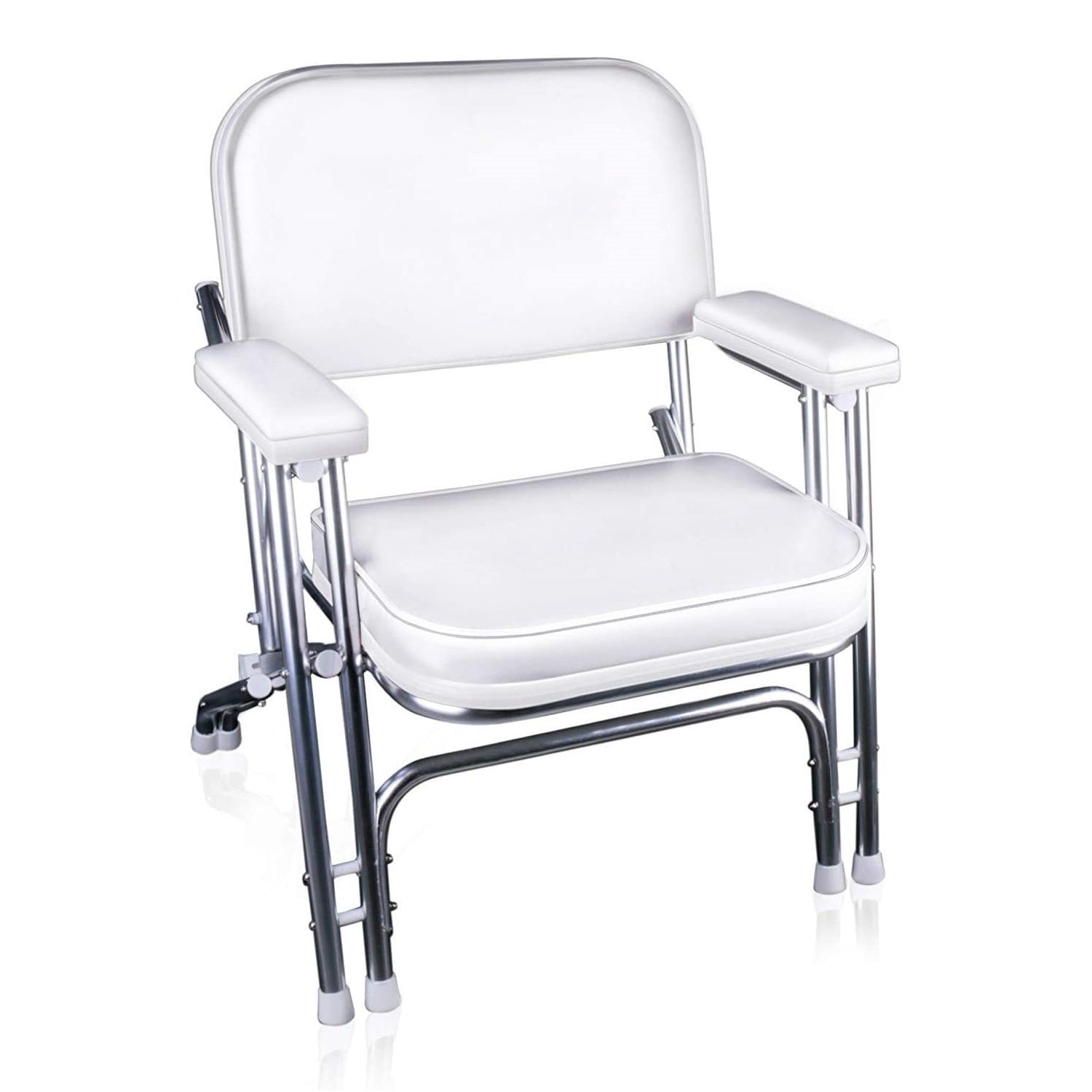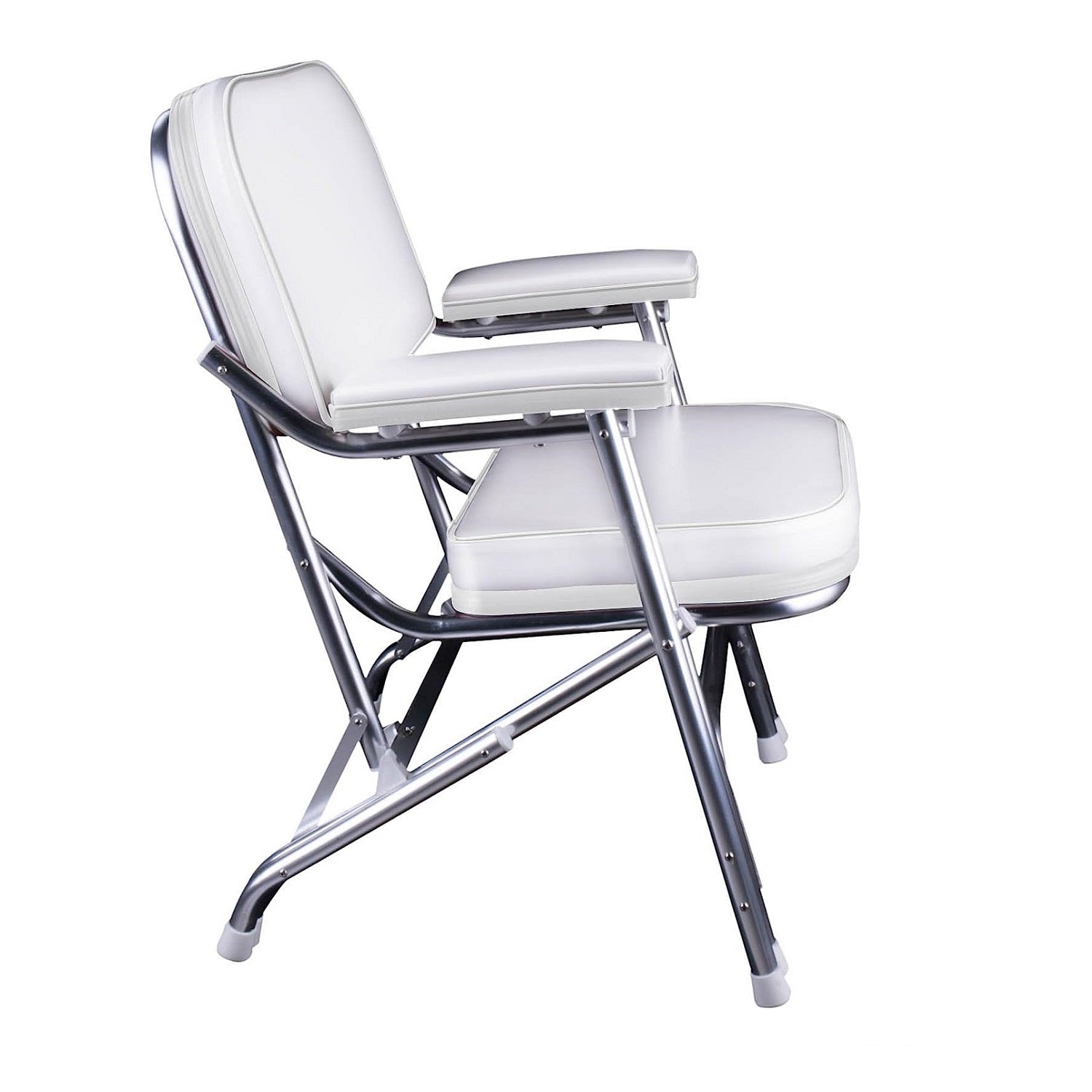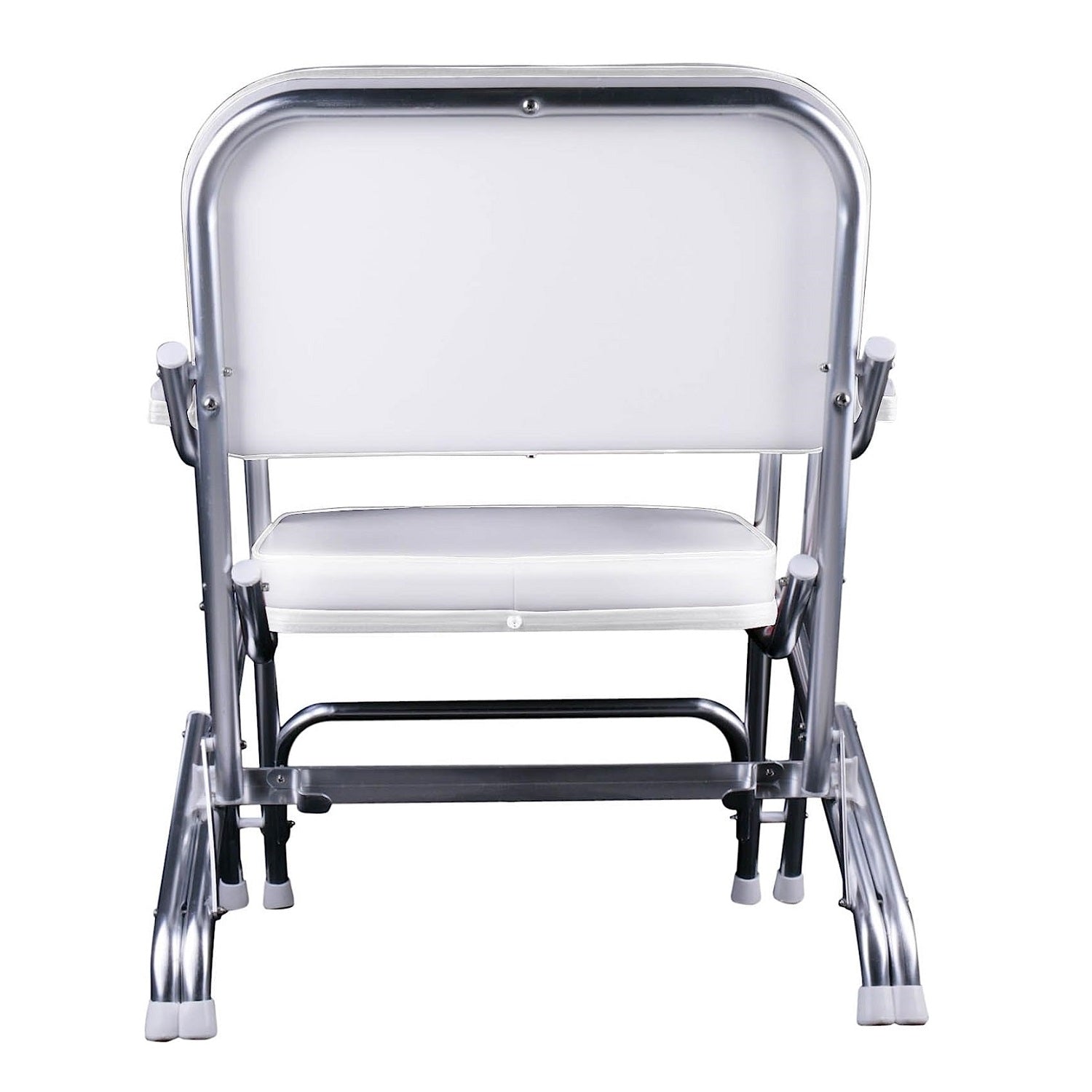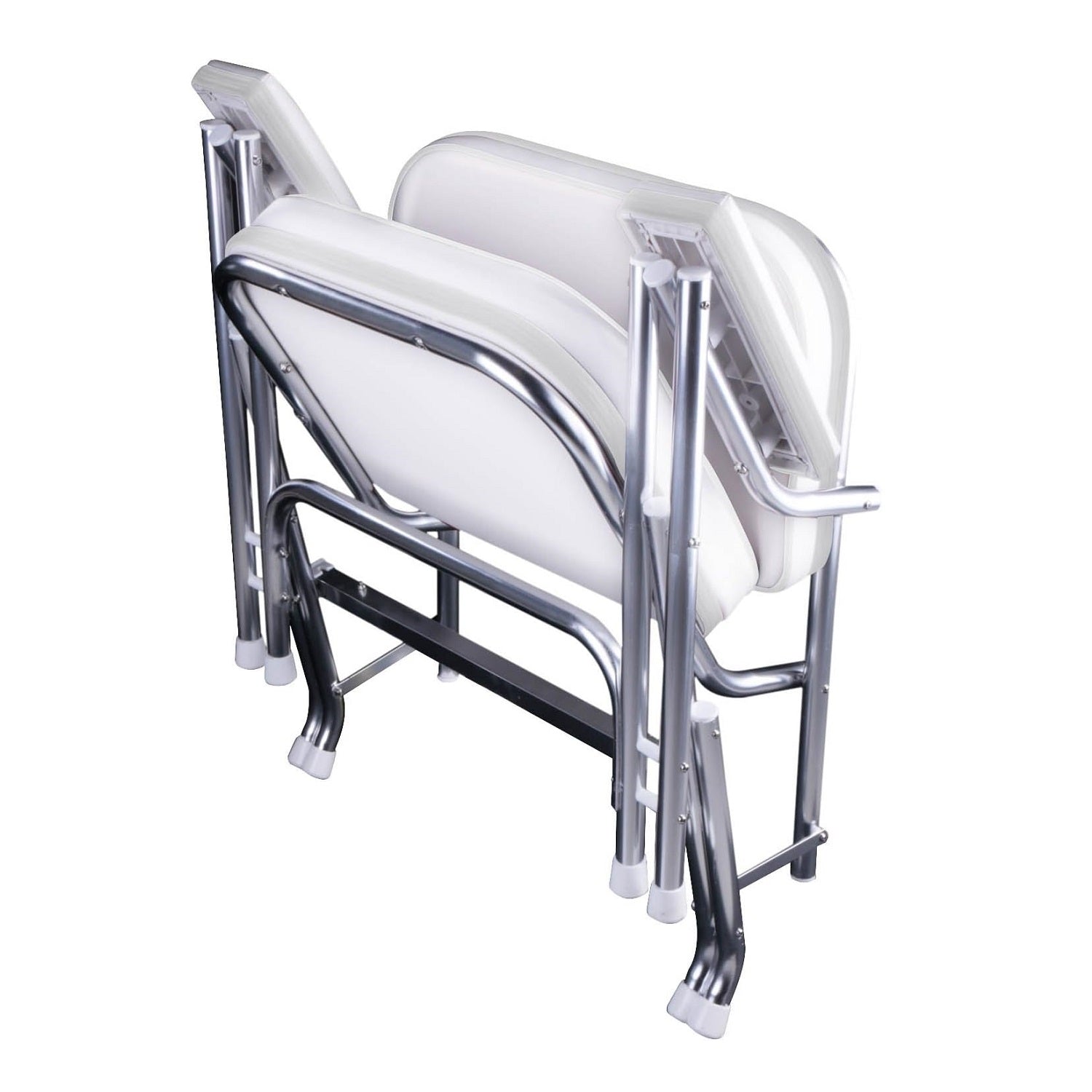 Folding Boat Deck Chair
Deck chair the perfect companion for boating, camping and around the dock made from premium U.V. stabilised vinyl with rugged alloy frame feet that are protected by white pads.
Durable plastic substrate.
Heavy duty aluminium tubing.
Special 8-legs design for stability.
Locking bracket in rear to add more stable.
Folds down easily for transporting, can take these chairs wherever you go.
Perfect for picnics, decks, docks, etc. or the action station for the fighting fisherman.
Dimensions :   800 mm (Height) x 600 mm (Width) x 550 (Depth).