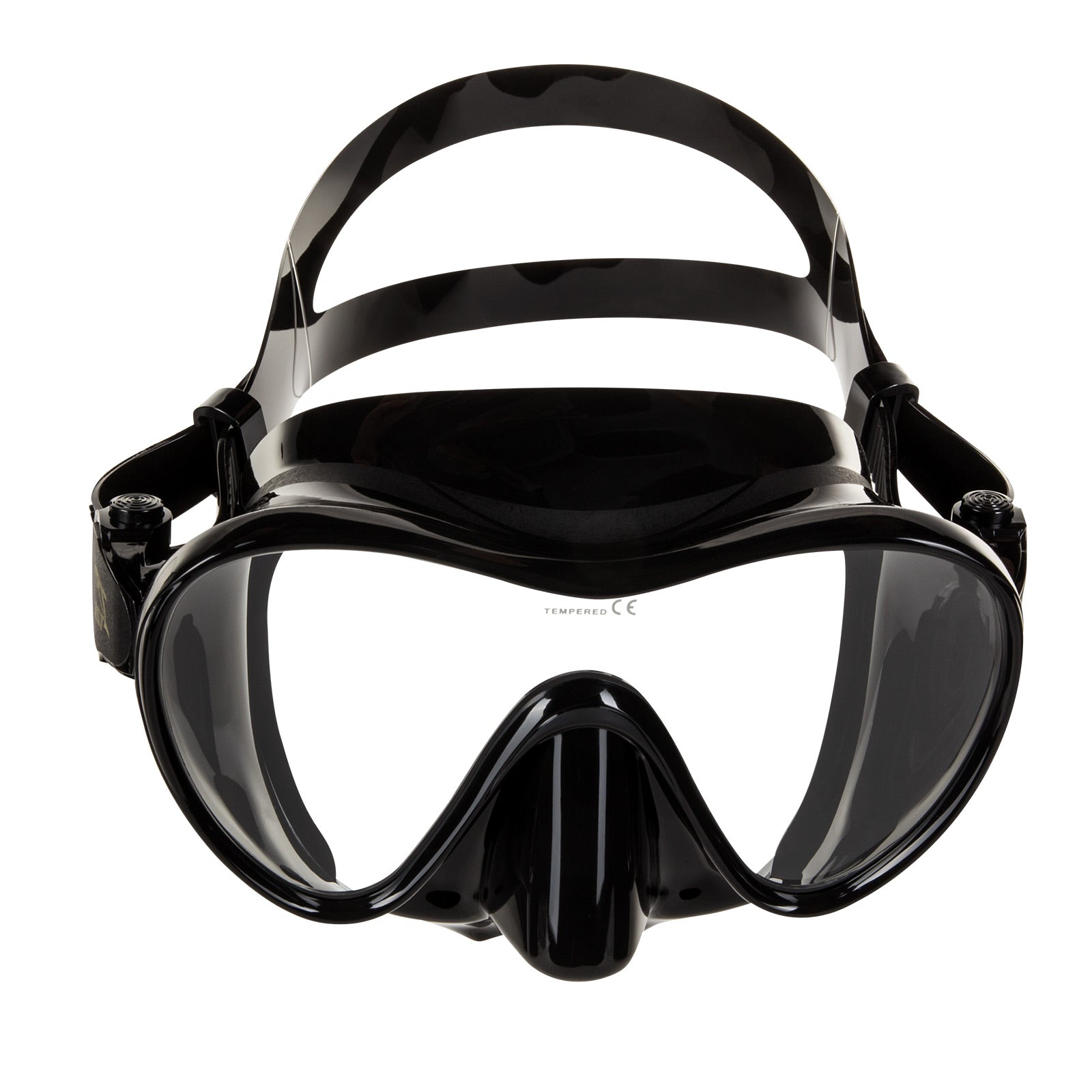 Frameless Mask MP110
IST MP110 Frameless Dive Mask, Single Panoramic Shatterproof Lens for Scuba Diving & Snorkelling.

Lightweight Design : —  Frameless construction fits various facial profiles.Watertight Lens  :  — Dual-edge layer around the lens keeps water out.Hypoallergenic  : —  Flexible liquid silicone is safe for sensitive skin.Shatterproof :  — Tempered glass lens provides crystal clear vision and is extra durable.Compact Travel : — Buckles attach to skirt, allowing mask to fold flat for easy packing.Frameless Style :

The IST MP110 is a premium-quality frameless mask that provides exceptional performance in one simple, lightweight design. Instead of a structured frame, the mask features a shatterproof tempered glass lens sealed with a dual-edge layer that keeps water out and minimizes bulk.

Comfortable & Lightweight :

The ultra-flexible construction eliminates unnecessary weight that can add drag and slow you down. Sleek liquid silicone is extremely soft and supple, forming to your face for a tight seal that won't irritate your skin. The material is even hypoallergenic, so divers with sensitive skin won't chafe or break out.

Easy to Pack :

The malleable silicone, shatterproof lens and adjustable buckles that attach to the skirt allow the mask to fold up flat for easy packing. With minimal weight and reduced volume, you can safely slide it into any backpack, carry-on or suitcase without it being damaged.