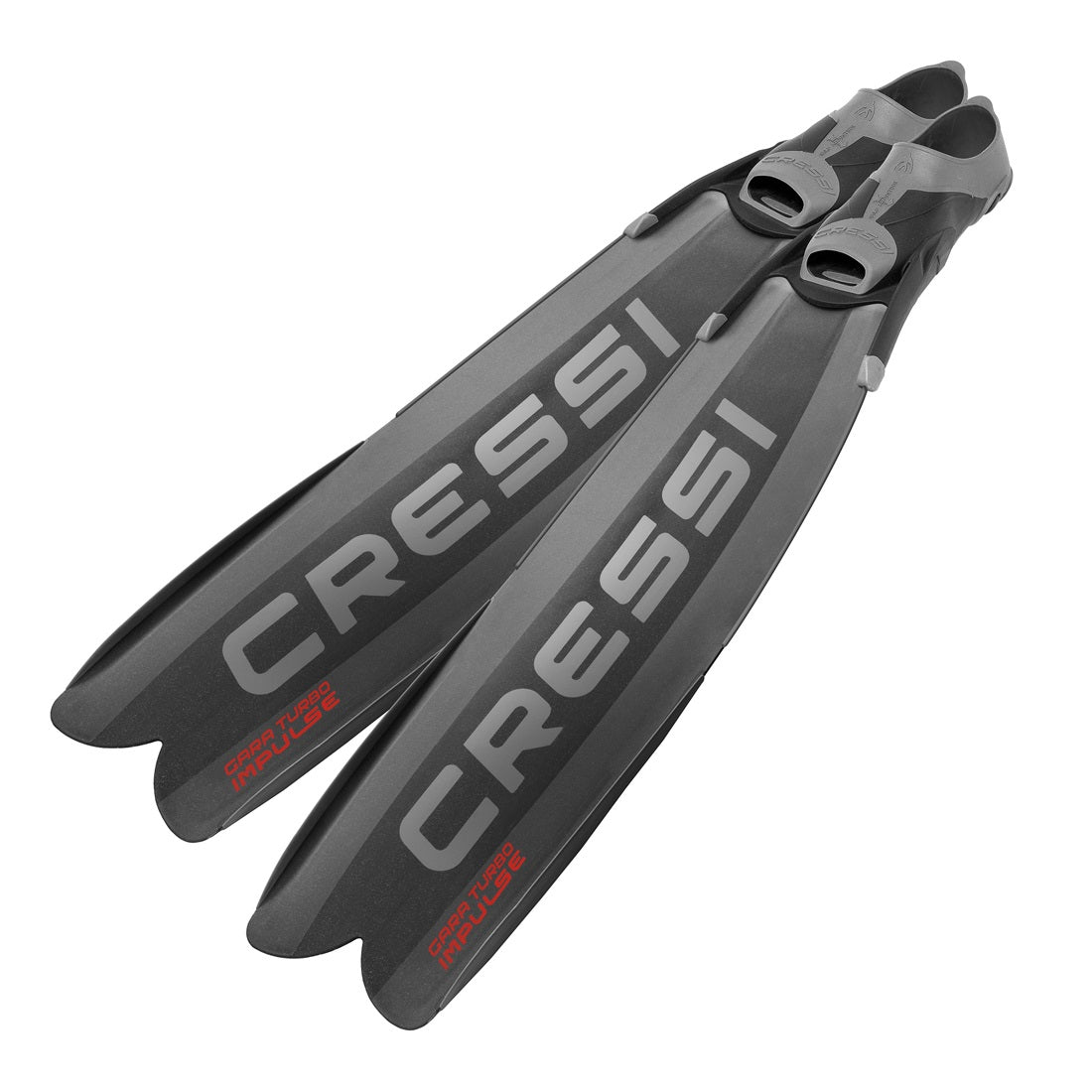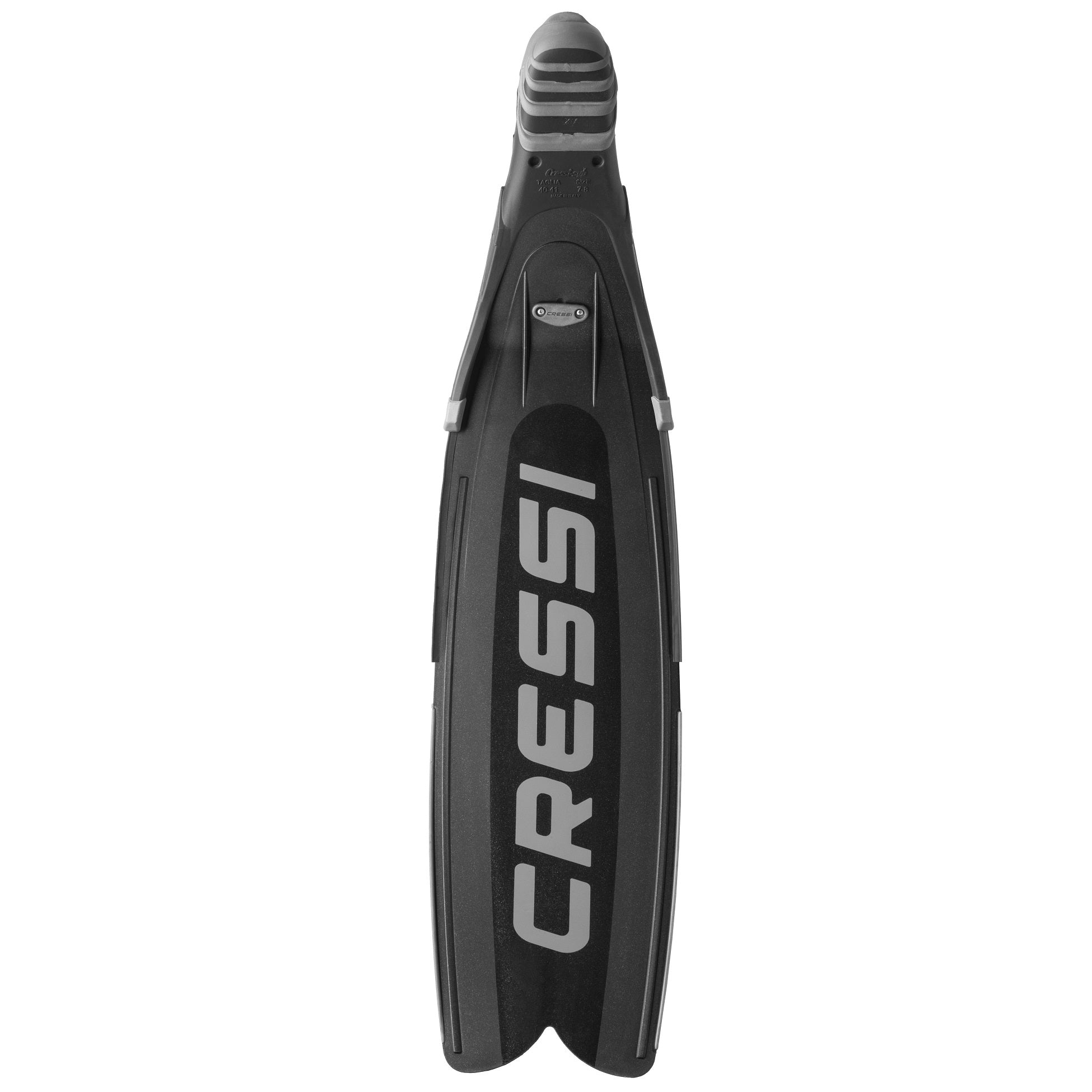 Gara Turbo Impulse
We have successfully transferred the same design parameters for S-shaped undulating deformation to this innovative fin. This particular movement permits a notable accumulation of elastic potential energy in the blade, which is released in the return kick, transforming into thrust. The thermoplastic rubber used for the water channeling rails is extremely flexible and soft so as not to undermine the intrinsic characteristics of the blade. 

The Turbo version features a new innovative foot pocket with shorter side rails for an increase in performance

. The Gara Modular system introduced by Cressi makes this a perfect choice for deep freediving and spearfishing for divers of all levels. The modular design lets the user interchange blades for specific diving purposes, which makes the perfect fin to grow with, as the diver can change blades as their skills increase. Any Cressi polypropylene, fiberglass, or carbon fiber long blade will interchange in minutes without any modifications to either. The self-adjusting foot pocket is constructed with the most modern multi-compound joining process for offering comfort and suppleness around the foot where desired and yet has stiffer compounds under the foot pocket and heel area where power transfer takes place. The Impulse features an innovative design: the blade has a 29 degrees angle, providing the ultimate in efficiency during the kick cycle requiring less energy. Thanks to the angle, the blade will result aligned with your body increasing the dynamics underwater. The blade is made of light and resistant polypropylene, shock-resistant. It features a "Rondine" tail shape for improving control and directionality. The later ribs prevent water flow from escaping sideways. The fin can be comfortably worn with or without neoprene socks. Gara Modular's foot pocket is wider than the other freediving fins models. we suggest using it with neoprene socks in order to have a proper fit. The product comes with a pair of pre-shaped insoles that can be cut to fit the foot pocket.

Extremely thin and light blade in compound made of elastomerized technopolymers developed by Cressi

Stringer consisting of technopolymers with elastomeric loads with high flexural modulus.

Footpocket / blade angle of 29 degrees.

Modular detachable fin.

Superior performance.

Superior comfort.

Self adjusting foot pocket.