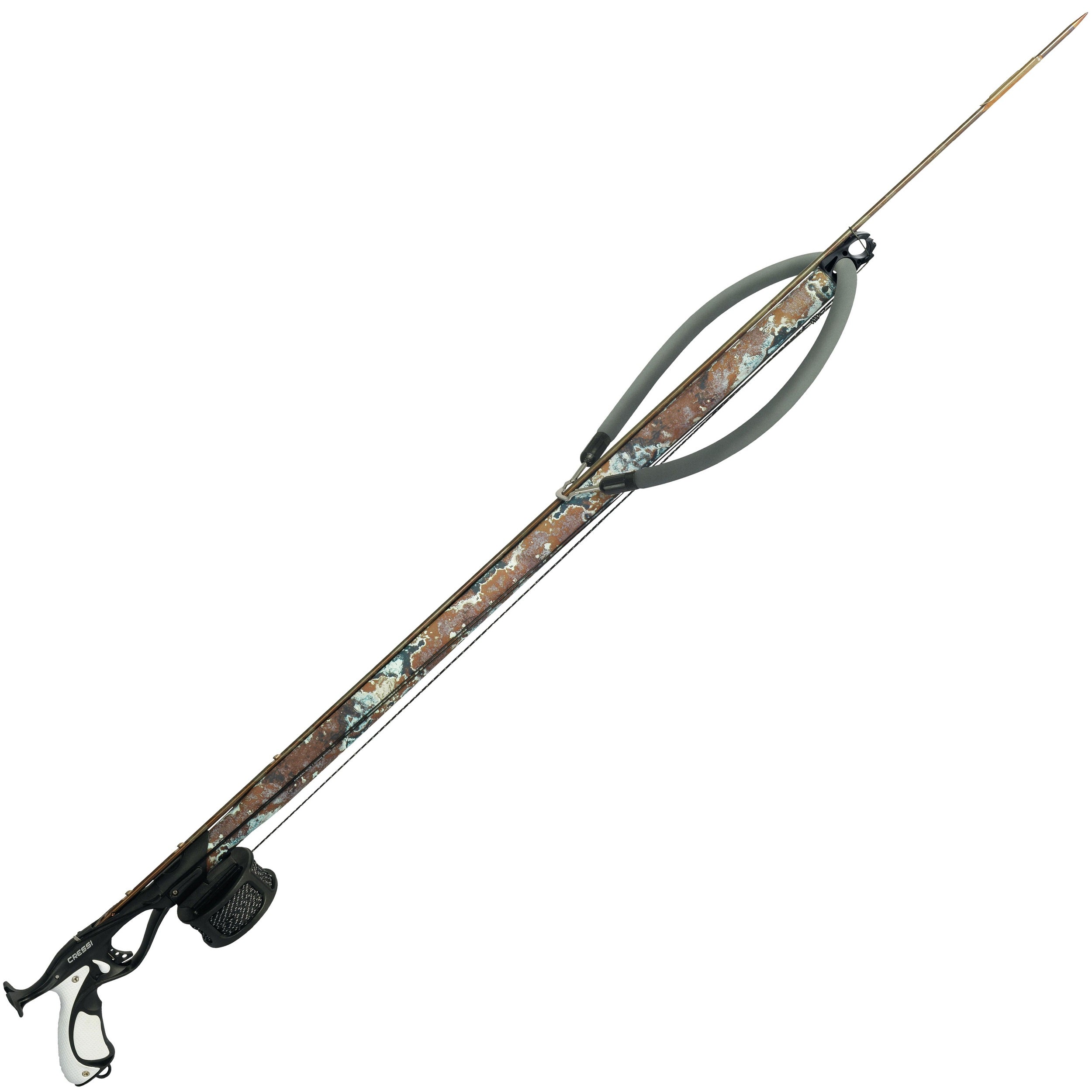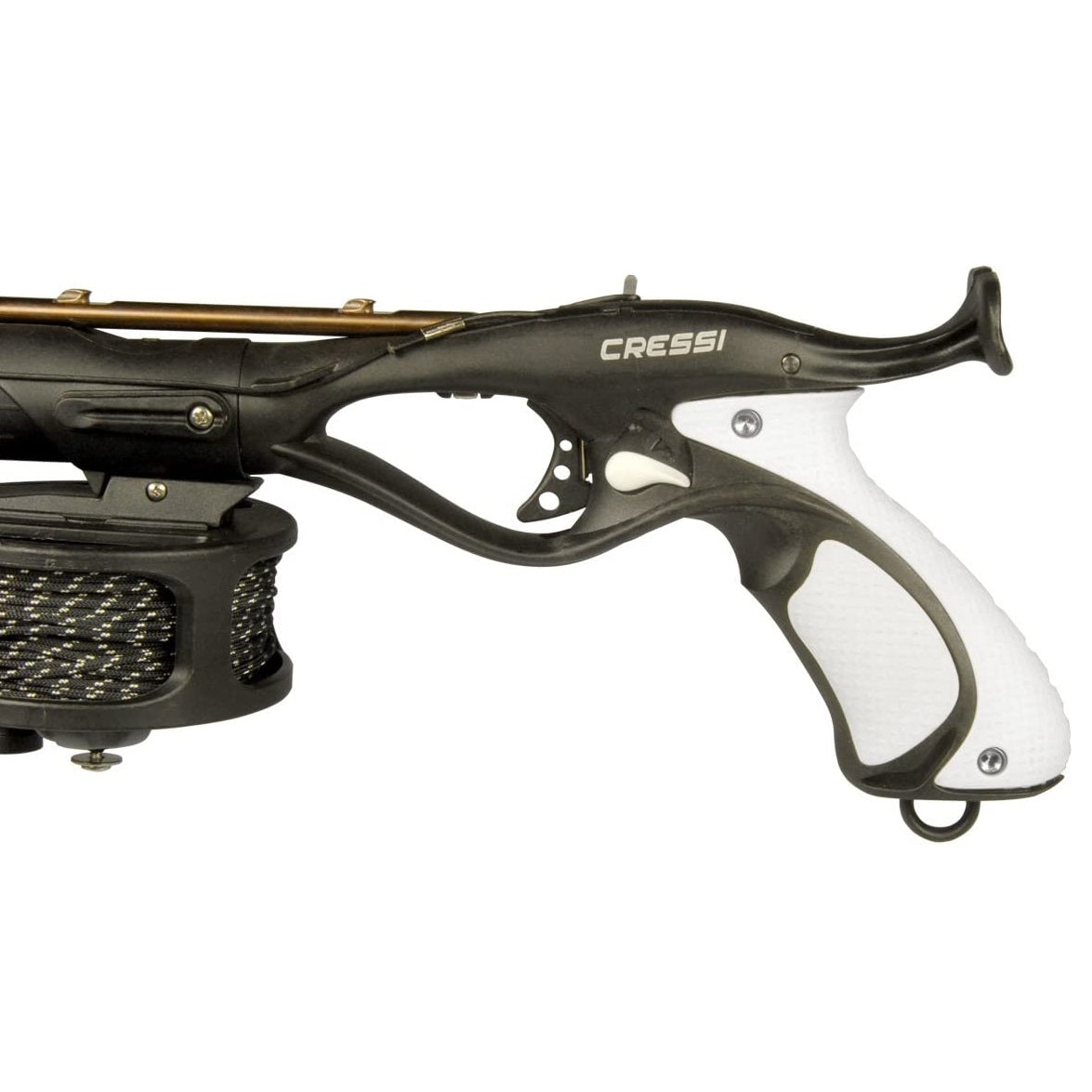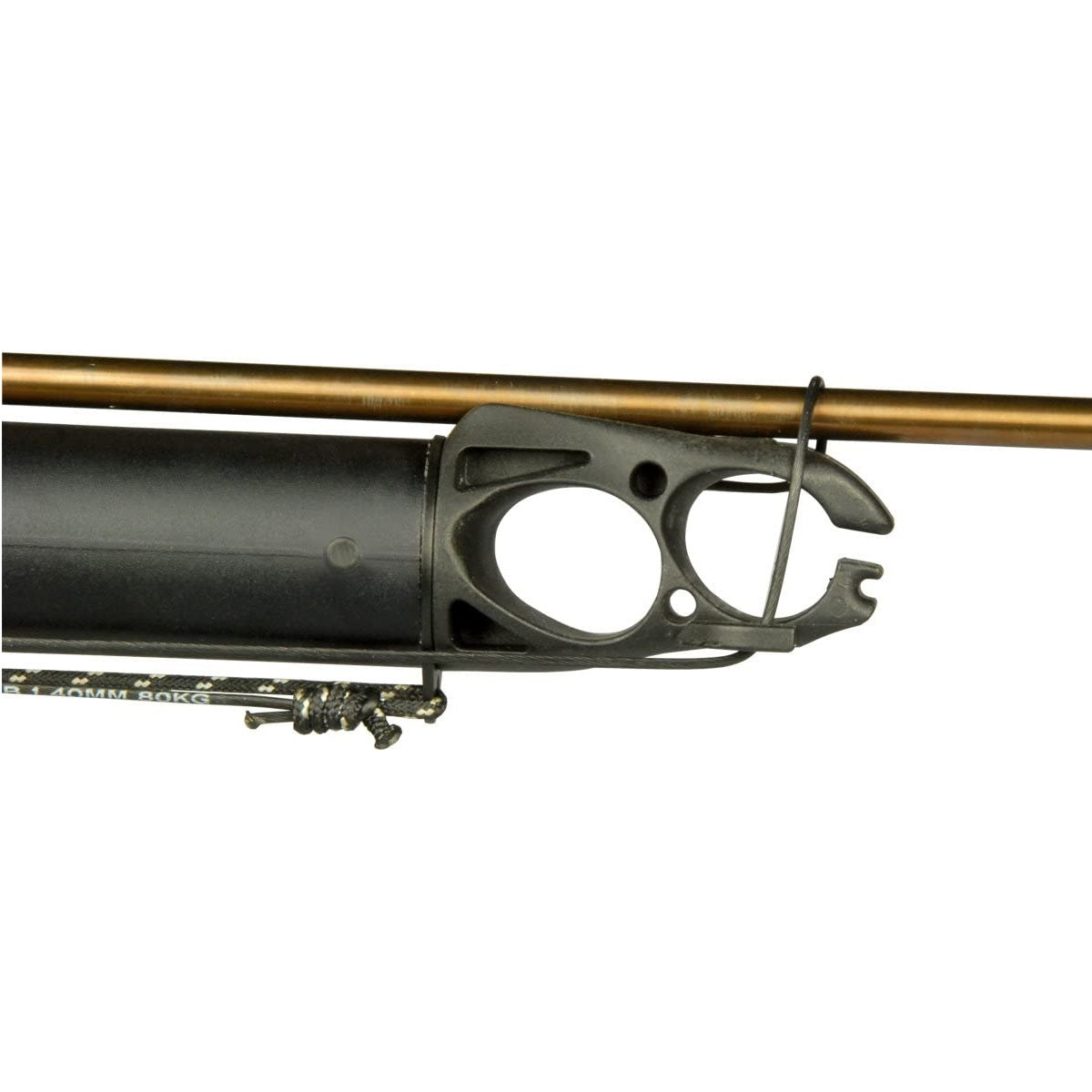 Geronimo Elite Camouflage
Cressi Geronimo Elite speargun, available in 85cm, 105cm barrel lengths are revised versions of Cressi's existing Geronimo Pro range of spearguns and are designed to cater for spear-fishers of all experience levels and everything from inshore fishing, all the way through to offshore blue-water fishing.

The heat treated, anodised aluminium barrel has a variable (elliptical) diameter that encapsulates the shaft and acts not only as a guide for the shaft during firing, but as a loading guide thanks to the inclusion of raised shark-fins along the top of the barrel to assist with shaft alignment. The barrel itself is sealed and provides buoyancy during use, if the Speargun is dropped during a dive, it will naturally head to the surface for easy retrieval.

Cressi have also included an extra sling retainer near the open muzzle, allowing the use of either the included single sling, or, if more power is needed a second sling

 

. Sternum support behind the trigger mechanism makes the loading process easier and require less effort for both single and dual sling configurations.

The trigger unit itself features an angled hand grip which can be adjusted for personal preference of alignment, as well as allowing for trigger tension thanks to a small adjustment selector inside the trigger guard.

The included shaft, made from spring steel uses a fixed barb which flattens when fired to reduce water drag.

Reel tension can also be controlled thanks to a tension adjustment on the reel's base which provides quick and accessible control over the reel tension which can be adjusted both above the surface and during a dive and includes approximately 300ft on Nylon.

Adjustable, angled grip with trigger tension adjustment inside the guard

Reel Drag Mechanism to adjust reel tension

Sealed barrel which provides buoyancy

Use with included single sling or two for maximum power

Line drop feature built into the grip.

Length :  85 cm., 105 cm.