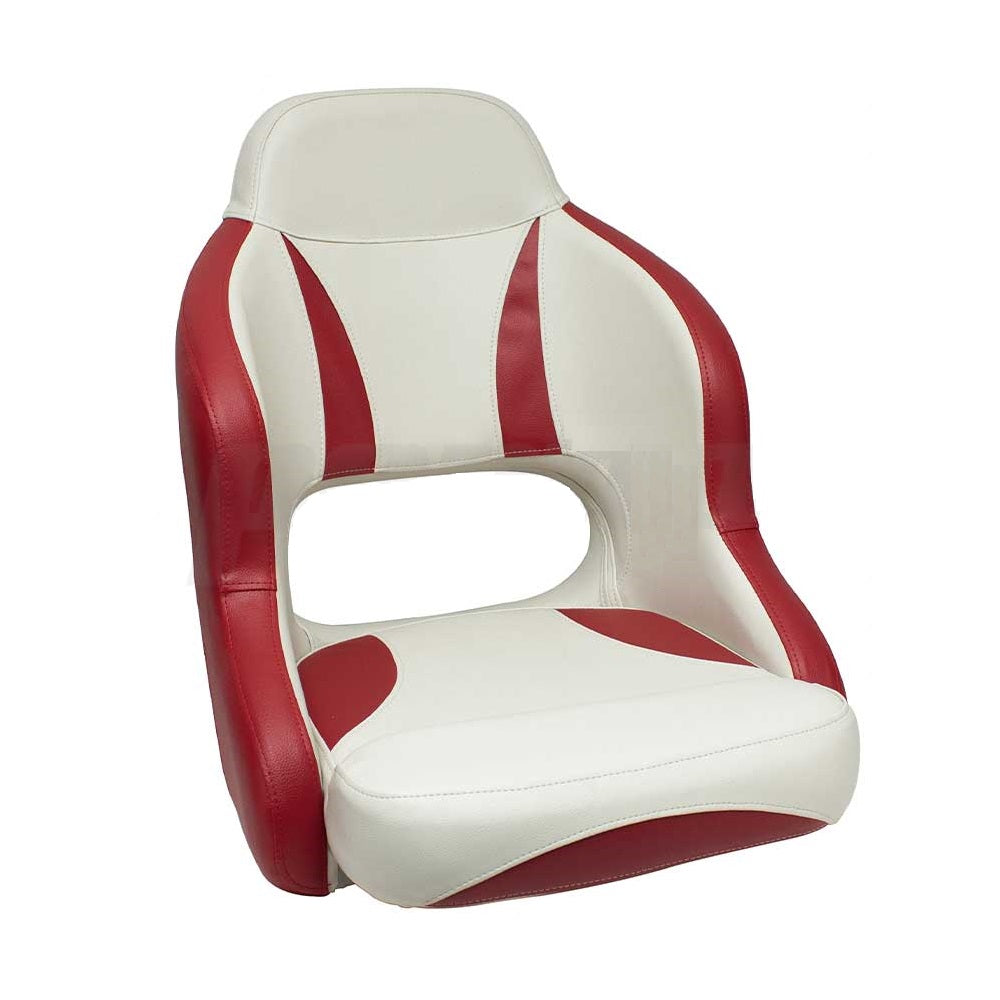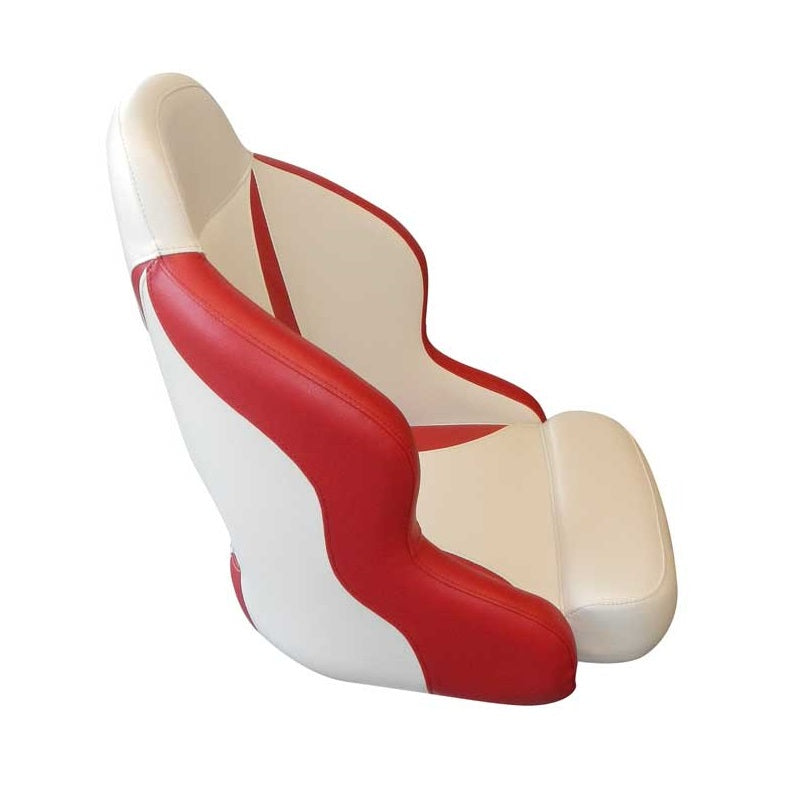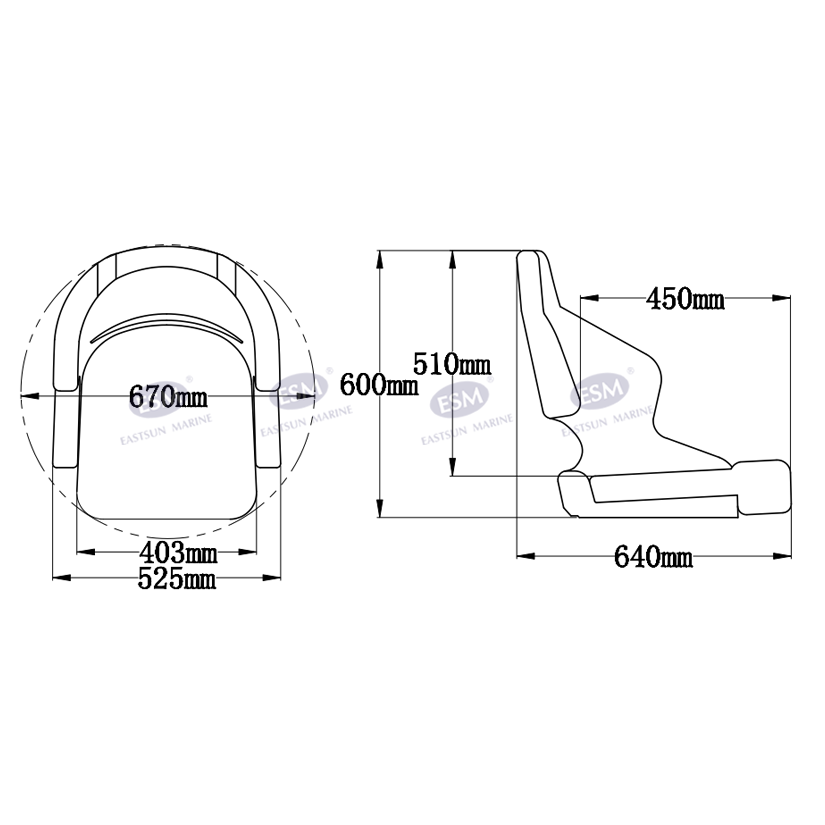 H52 None Flip up Chair
The H52 Sports bucket chair is a very strong and comfortable seat designed to provide a compact fit.

It features a rotationally moulded bucket style internal frame, premium foam padding and soft marine vinyl upholstery for extra comfort.

White 9002 LG and Red 3003 R.

Total height : 600 mm.
Total Width : 640 mm.
Seat and back width (including arms) : 525 mm.