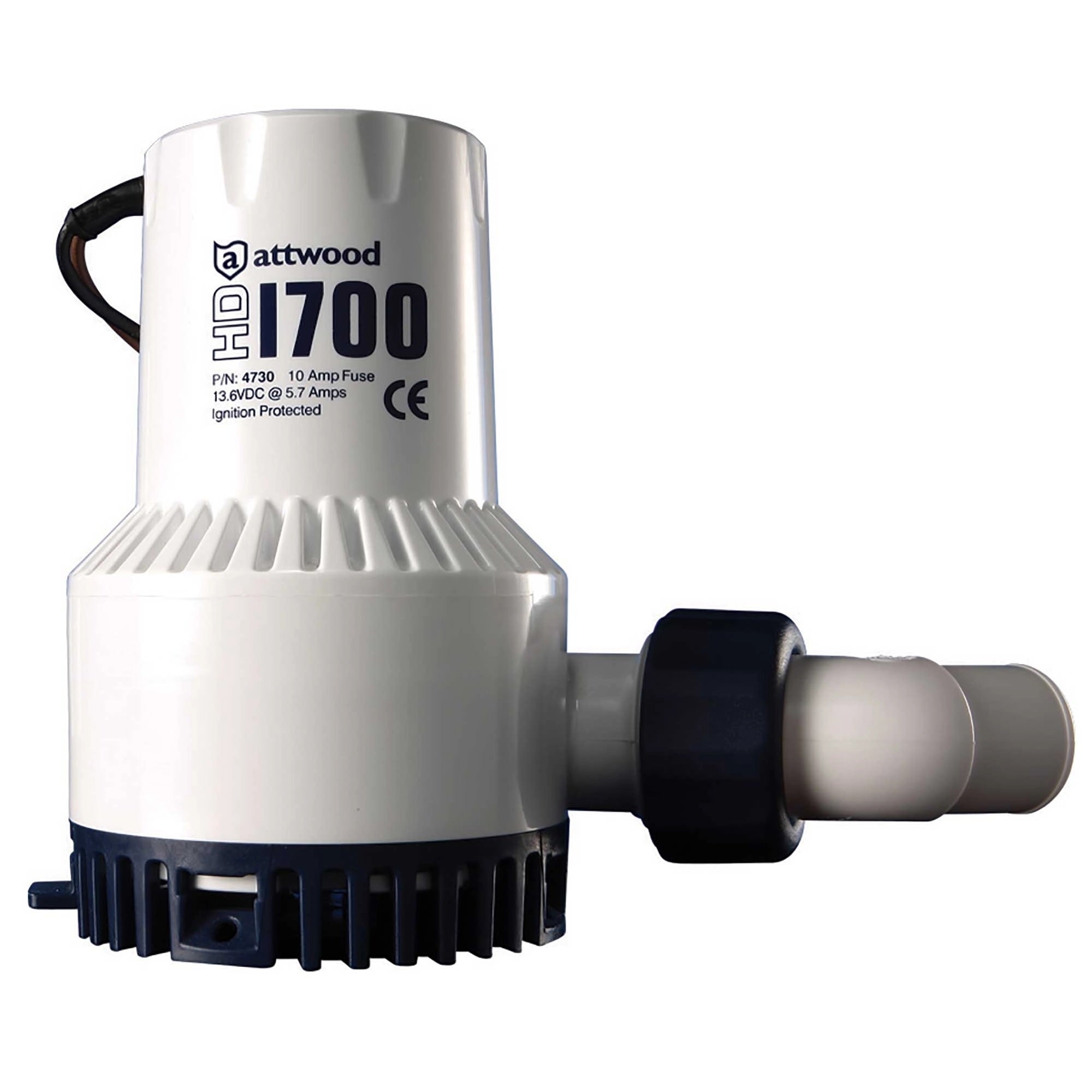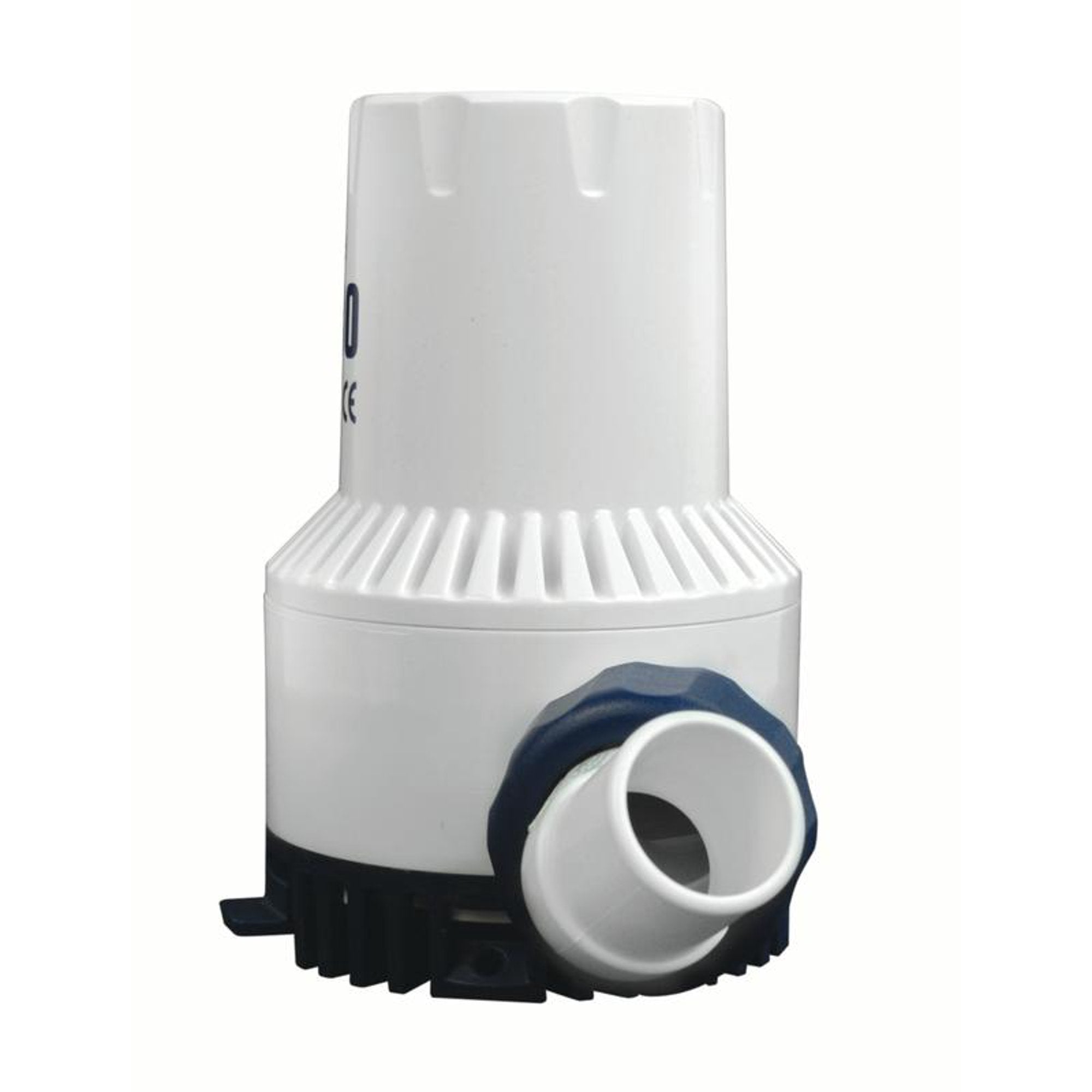 Heavy Duty Bilge Pumps 1700 GPH
Heavy-Duty Bilge Pumps integrate the highest quality bearings, brushes, alloys and magnets designed to withstand extreme usage cycles. Pump all employs an exclusive shaft and motor compartment, reducing wear and significantly extending pump life. Advanced resin compositions incorporated in exterior to resist chemicals such as engine oil, aggressive detergents and hose plasticizes.

Attwood's Heavy Duty bilge has unsurpassed durability and efficiency in a compact design to ensure electrical energy is converted to the pump rather than excess heat. This powerful pump keeps water where it belongs, outside your boat.

Size : measuring 6" x 3-3/4".

Non Automatic. need to float switch.

Max Flow : 

1700 GPH (6435 LPH).


Voltage : 

12  VDC.

Amp. Draw : 

5.7 Amp.

Fuse :

10 Amp. 

Max. Head :

11 ft.

Outlat Dia. :  1-1/8",  28 mm.