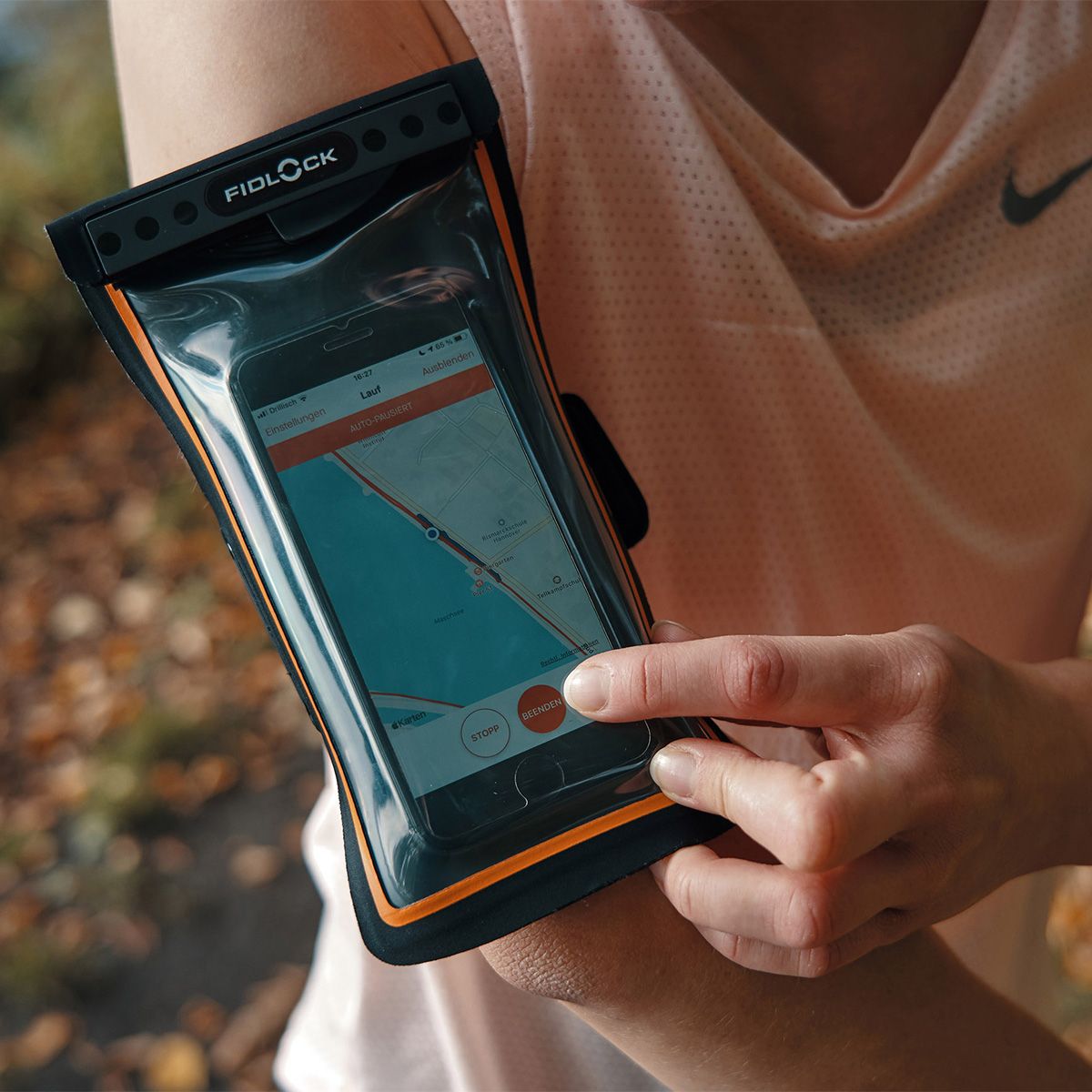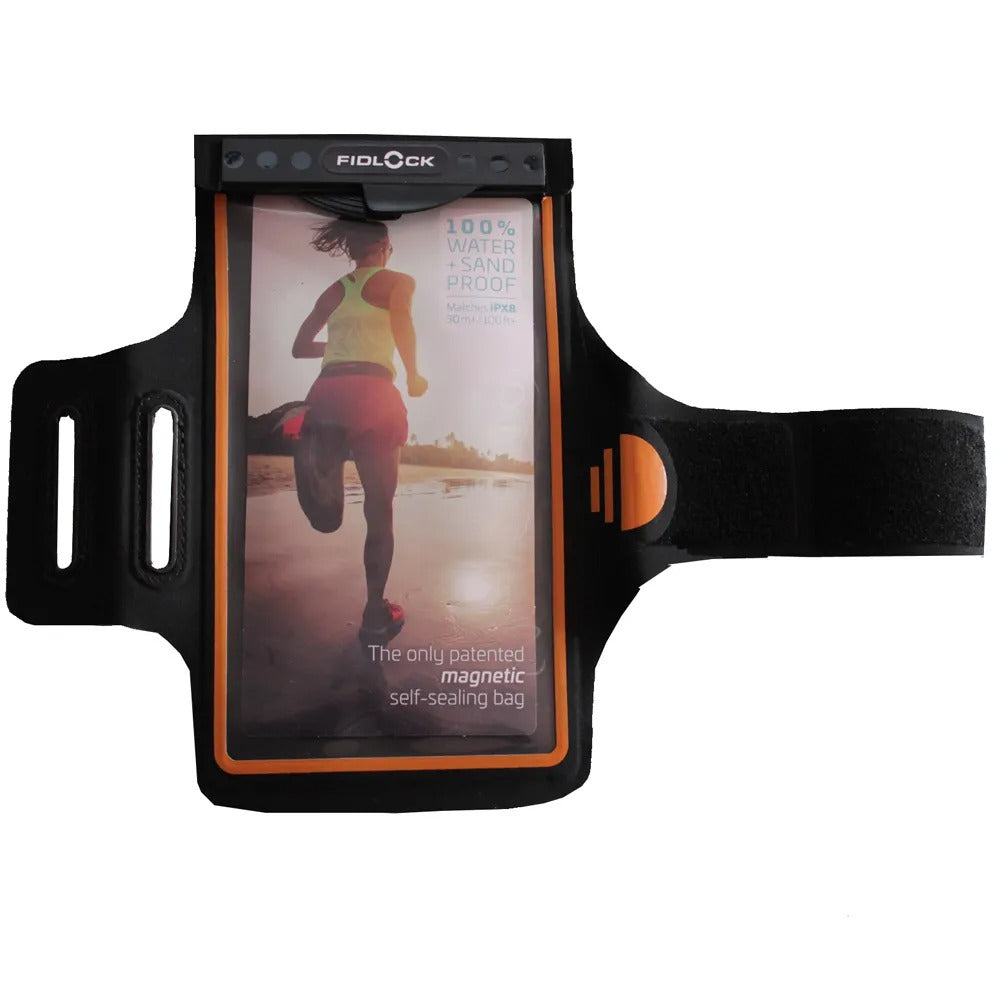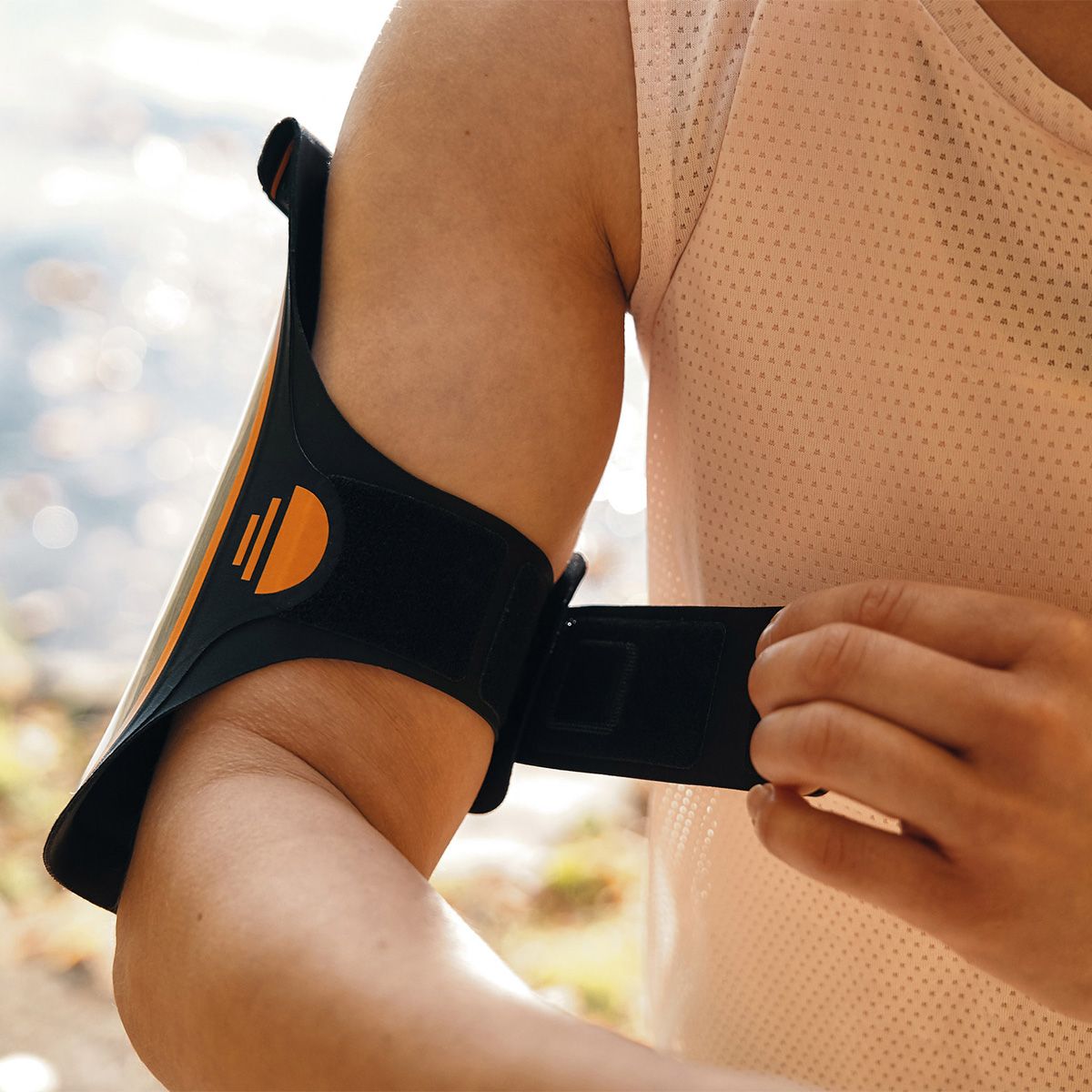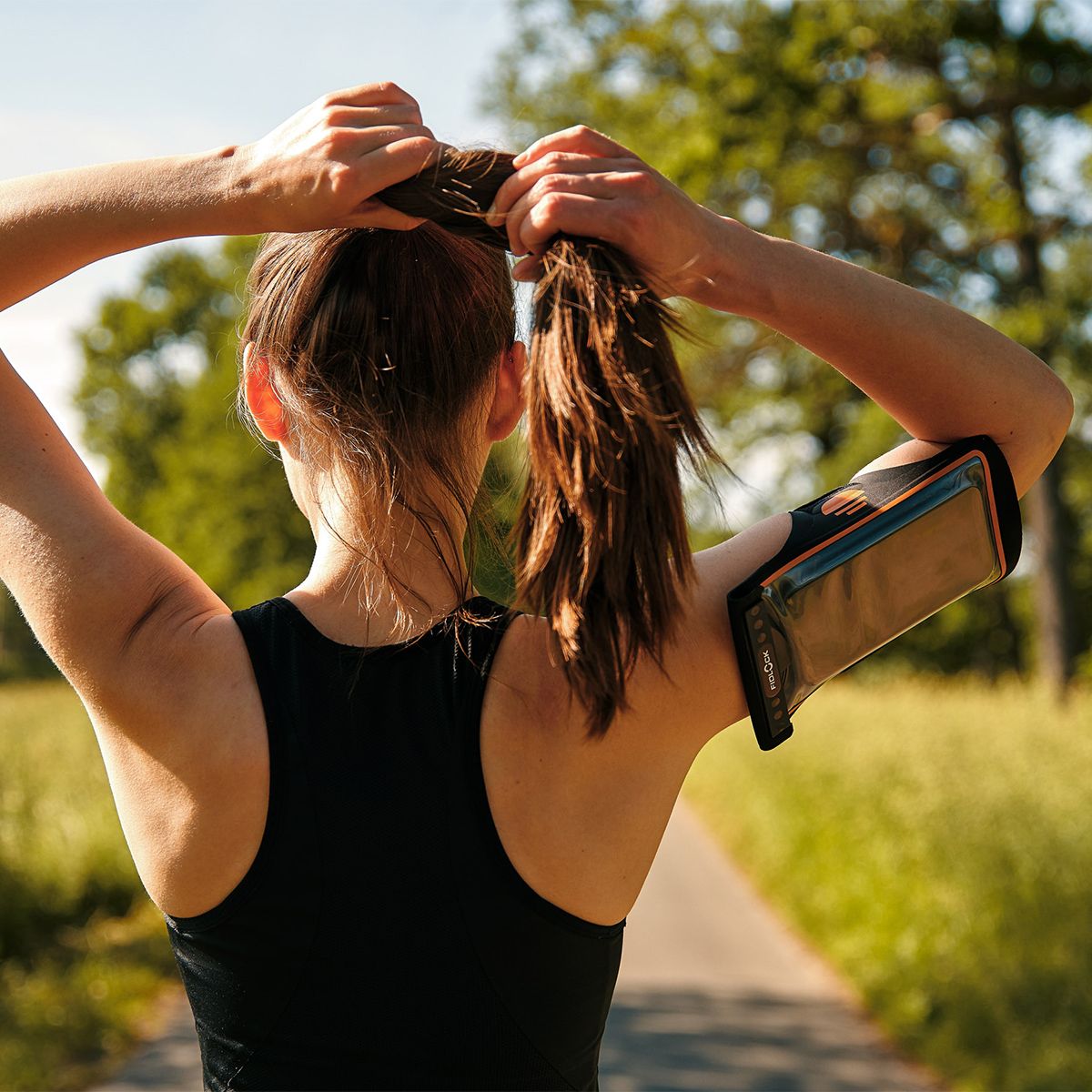 Hermetic Armband
The HERMETIC armband is made of skin-friendly, elastic material and follows every movement.

And thanks to the special film, the smartphone remains touch-enabled.

With the included belt extension, the lengthening for larger sizes can be attached quickly and conveniently.

If you are surprised by a downpour while running, the bag on the upper arm is already prepared.

Whether it is a drizzle or a rain shower – thanks to the hermetic closure technology, the smartphone is 100% protected against water and even the finest dust.

Endures every move and protects your phone.

Magnetic self-sealing closure.

Full touch functionality through the case.

No interference with electronics and cards.

Optional arm width extension included.

Bag External : 110 mm x 233 mm x 9 mm.Bag internal : 100 mm x 177 mm.Band Extent : 360 mm./ with extension 460 mm.Weight :   ~ 78 g.