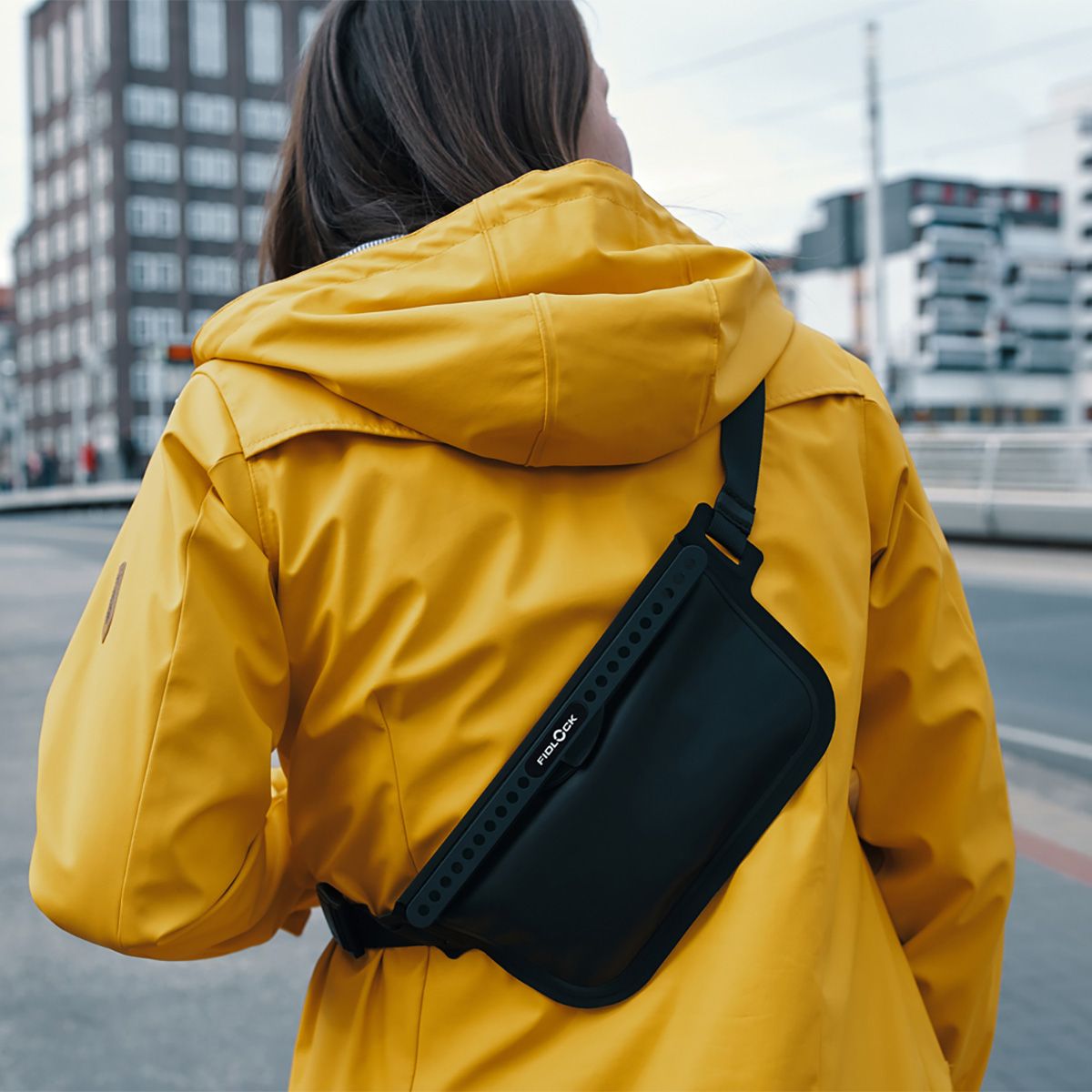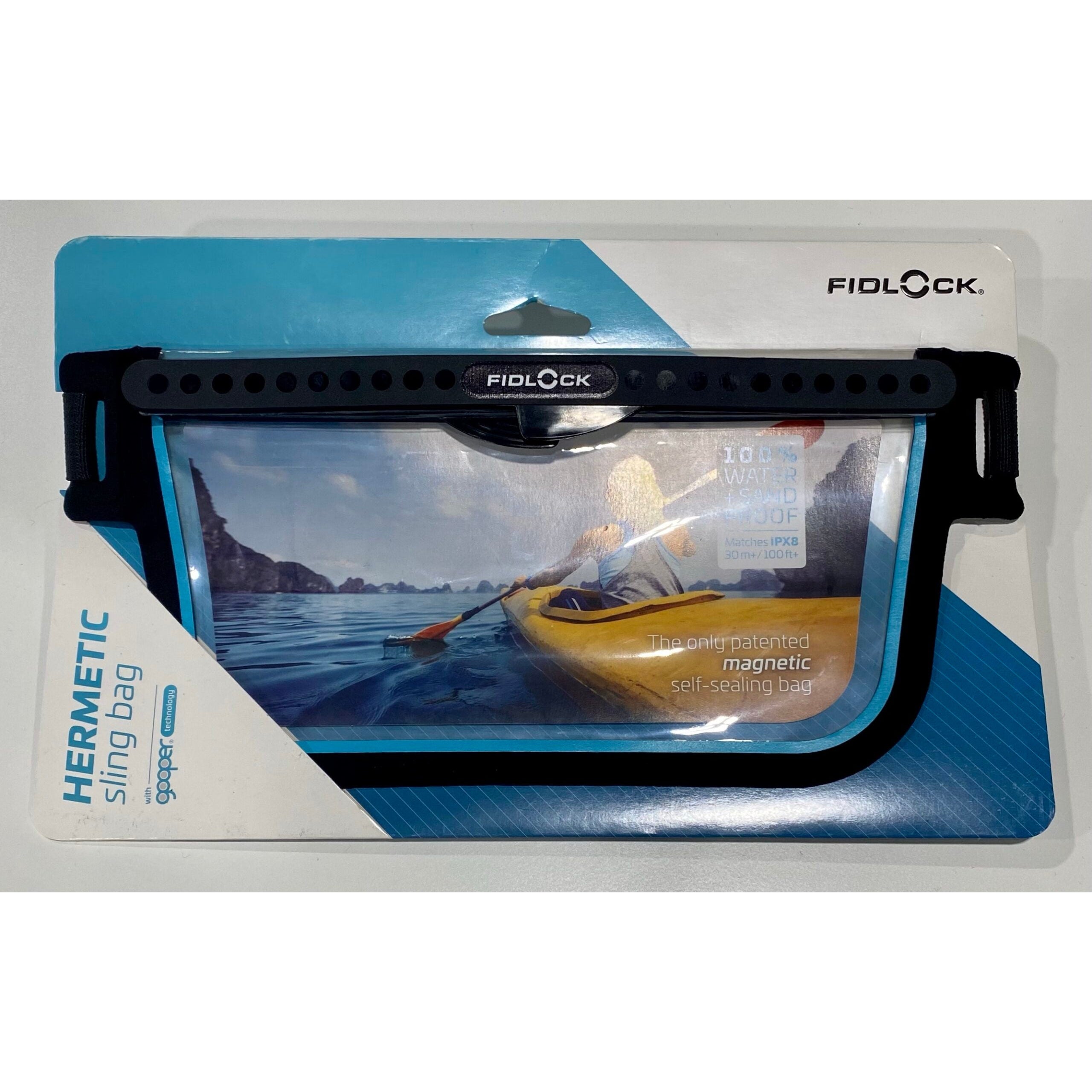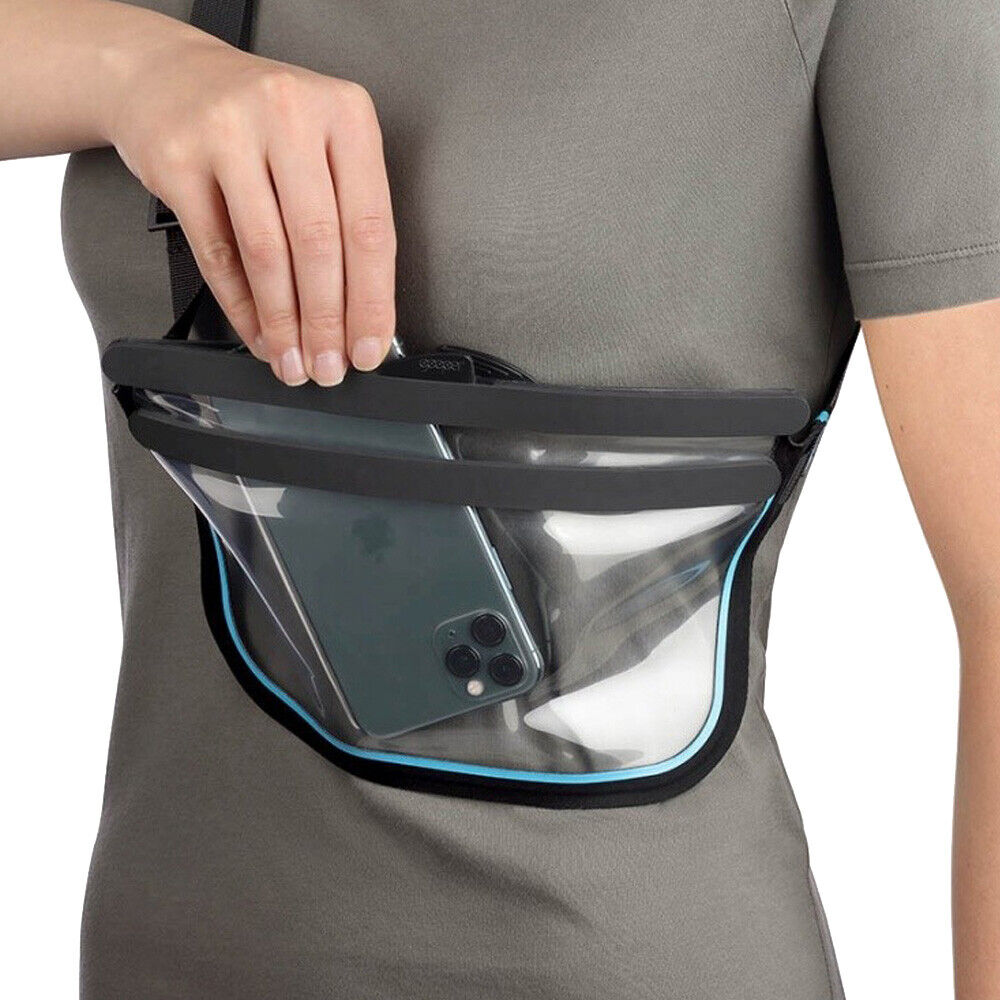 Hermetic Sling Bag
Whether casually across the chest or practically around the hips.

The HERMETIC sling bag fits just as perfectly as it protects against moisture and dust.

The patented, automatically sealing closure is 100% tight. If you go on a city trip, jump into a wild adventure, or discover the world on the water with your SUP.

The sling bag offers space for the most relevant things that are dear to you.

In addition to a smartphone, important cards, charging cables and car keys are always with you. And the magnetic belt buckle can be easily operated with one hand.

Urban or outdoors: keeps your essentials protected.

Magnetic self-sealing closure.

Full touch functionality through the case.

No interference with electronics and cards.

Integrated FIDLOCK buckle for easy fastening.

Bag External : 230 mm x 120 mm x 9 mm.Bag internal : 224 mm x 100 mm.Strap Extent : 790 - 1150 mm.Weight :   ~ 135 g.