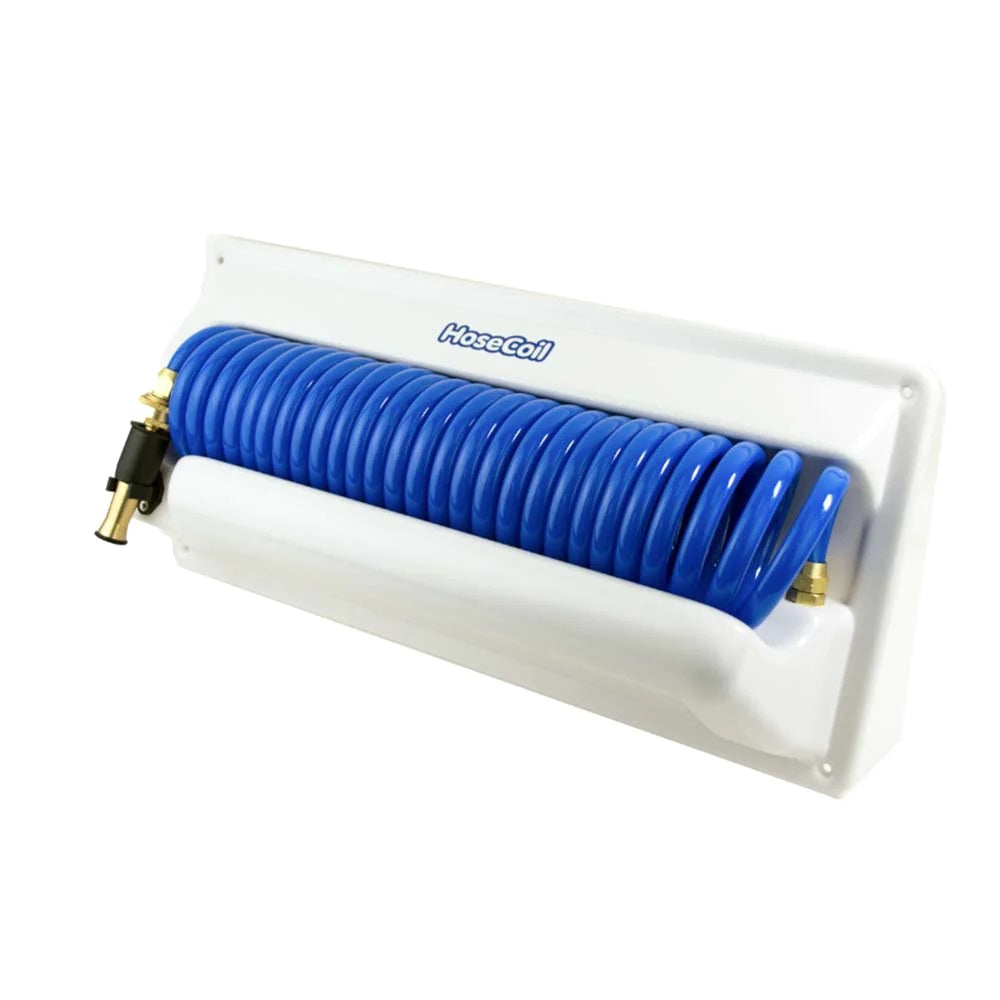 Horizontal Mount Enclosure with 25′
The Horizontal Mount Enclosure is constructed of durable, high density ABS.

The enclosure includes a 3/8" ID 25' HoseCoil and nozzle which can be plumbed directly into your existing pressurized water system or raw water washdown pump.

Also includes a 5' feeder hose for connecting to an external water spigot.

Dimensions :  20.5" W x 9.5" H x 5" D.