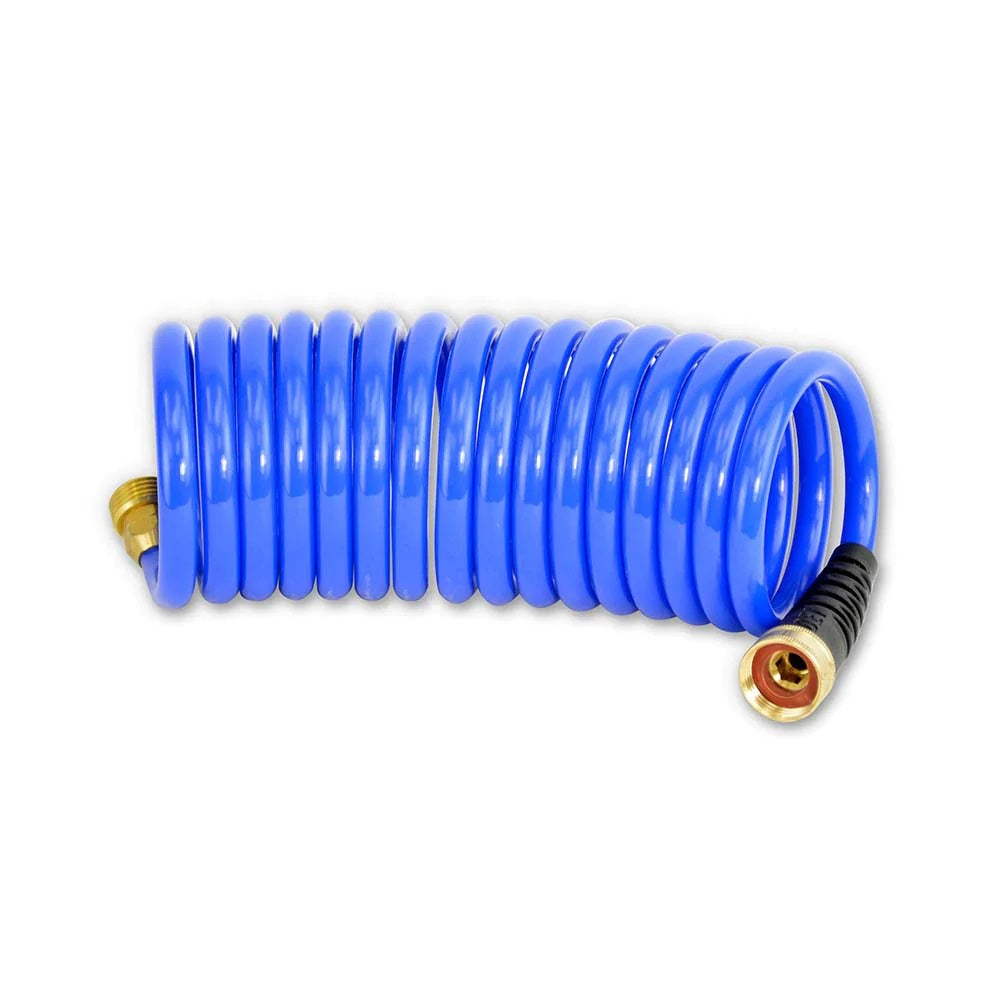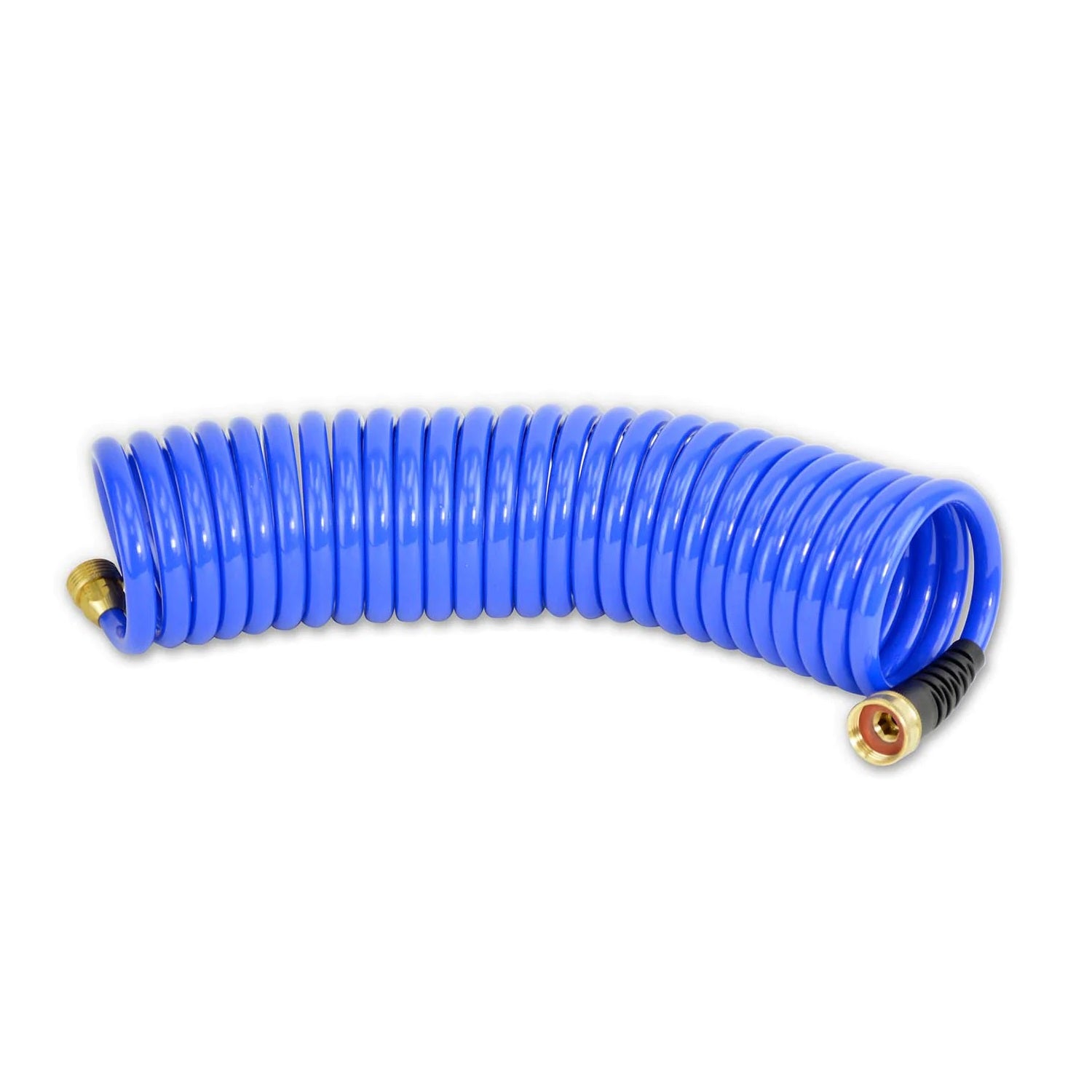 Hose Coiled Standard Series
The easy to use, self storing 3/8" ID. HoseCoil are made of top-of-the-line, high performance Polyether material.

Single strain relief for reduced kinking. Built with 3/4" garden style fittings, it fits all standard US hose connections.

EASY TO USE – HoseCoil Self-Coiling Hose is lightweight and flexible, making it easy to handle around your garden, backyard, driveway, or anywhere. Say goodbye to the kinks and tangles of your old garden hose. The standard ¾ inch GHT brass connectors are compatible with standard American outdoor home/garden faucets.GREAT DURABILITY – Garden hoses can take a beating, so this hose is made from high quality materials. Built with newly upgraded (HP) high performance Polyether material. Anti-corrosion brass coupling fits standard garden hose threads.MULTI USE — Great for RV, Boat, Home and Garden.