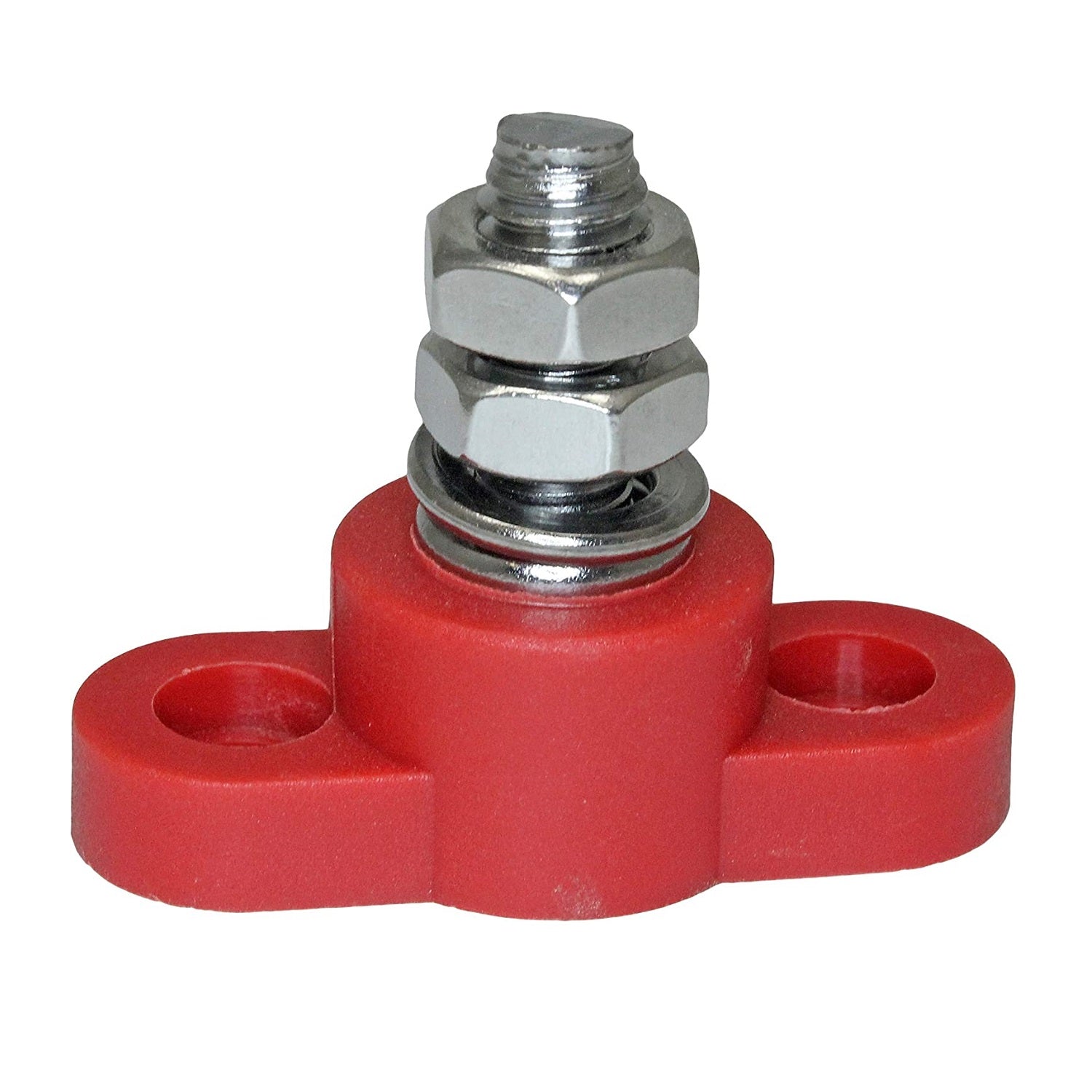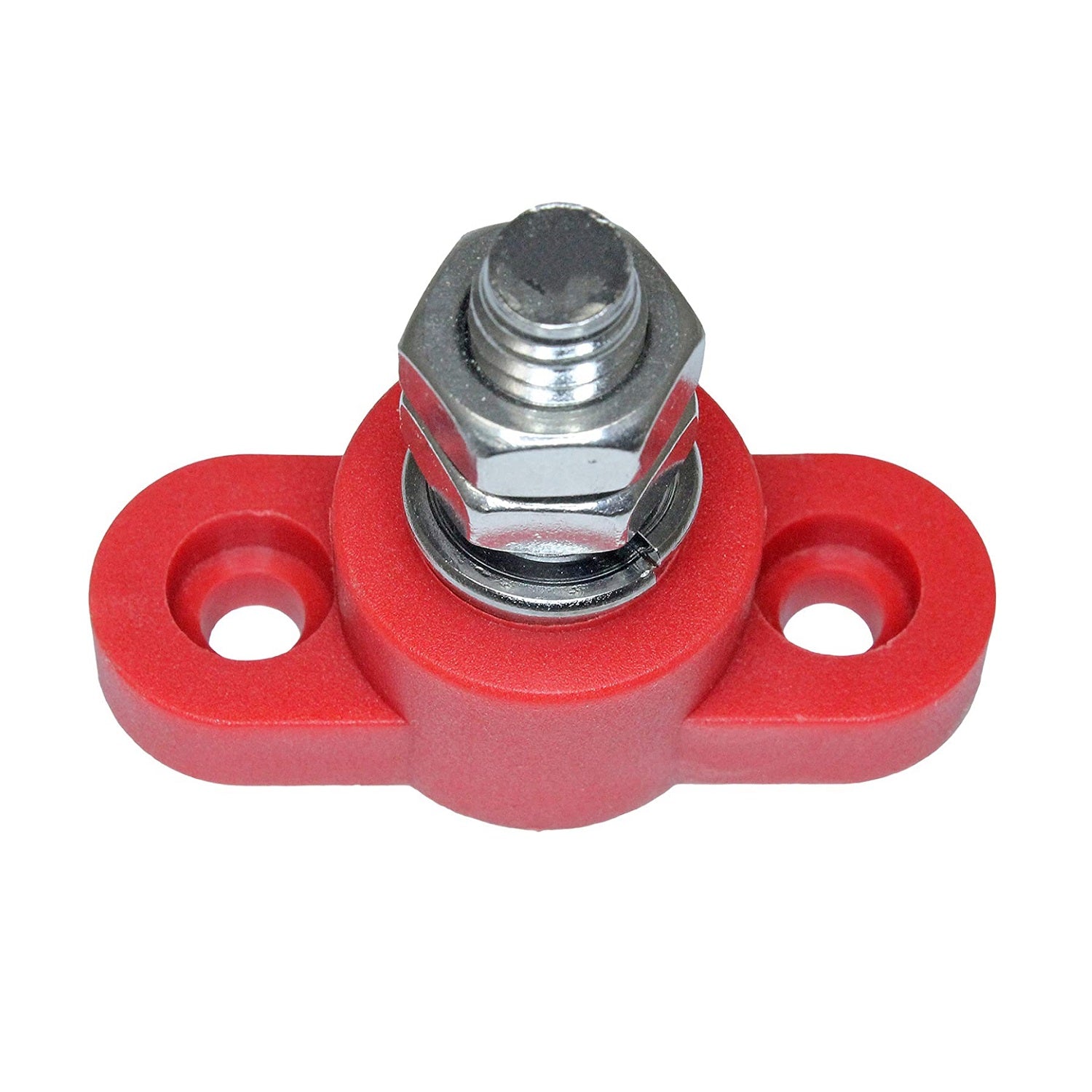 Insulated Distribution Stud
This insulated single stud is made with a high temperature plastic base.

Made with high temperature plastic bases.

Stud covers push securely over the threaded stud covering to ABYC standards.

Dual studs ideal for +ve / -ve connections, branch circuits, windlass or inverter installations.

Does not include cover.

Single 1/4".