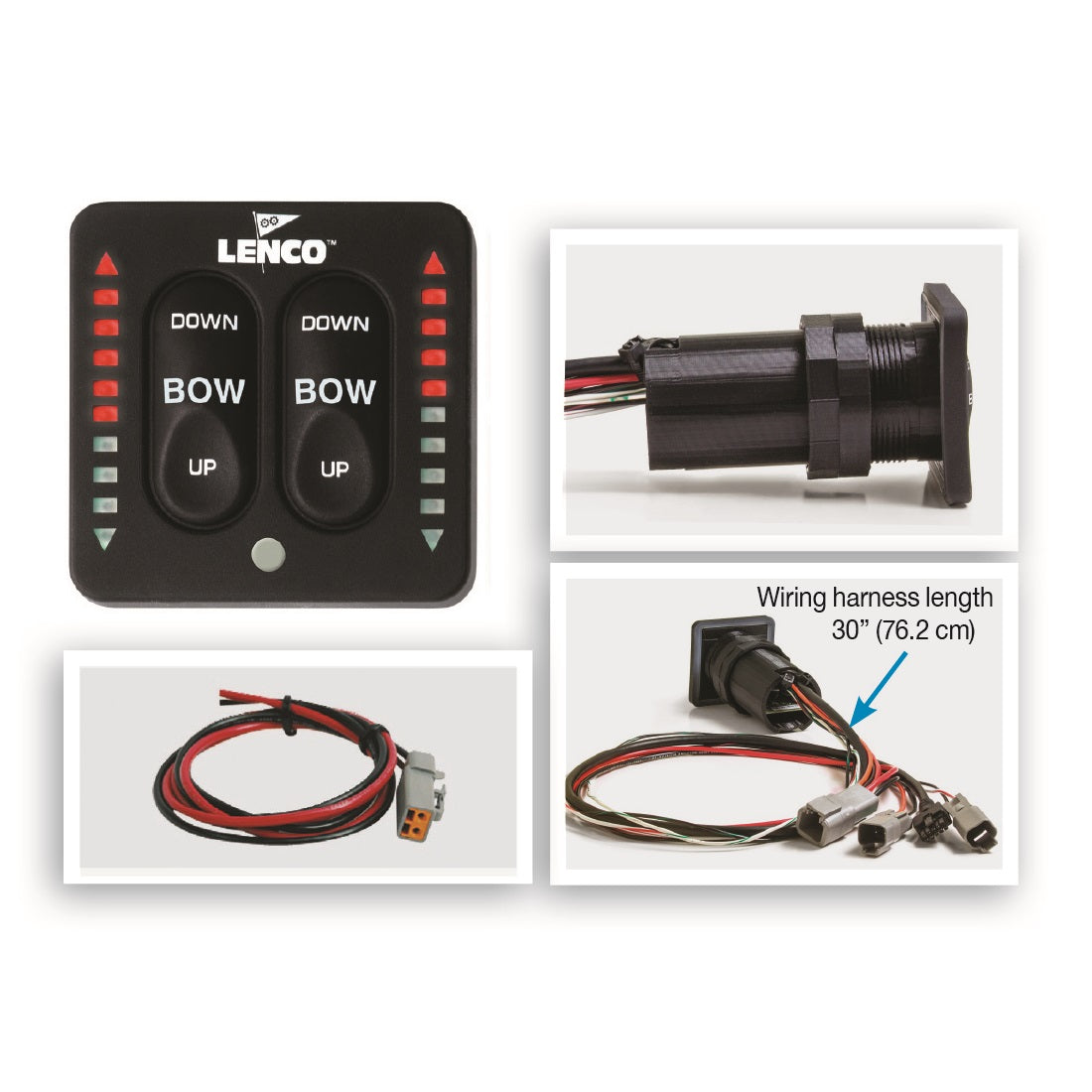 LED Integrated Switch Kit Single Actuator
Complete your Lenco trim tab system with the latest, maintenance-free (ALL-IN-ONE) integrated tactile switch kit design.

This NEW switch technology improves accuracy and integrates the control box functionality into the key pad bezel. LED indicator lights let you know exactly where your trim tabs are at all times.

A backlit keypad automatically illuminates graphics for night viewing. A photo eye reads ambient light and adjusts the indicator intensity for optimum viewing in all lighting conditions.

Simple, quick, Plug & Play installation.

Instant response.

Built-in retractor.

Low profile key pad design.

Self-contained key pad with waterproof Plug & Play Deutsch connectors.

Wiring harness length 30" (76.2 cm) from the back of the switch bezel.

36" power pigtail.

2 1/16" hole cut-out size, overall key pad size of 2.75" x 2.75".

4.08" clearance required from the back of the key pad's mounting location.

2 high-intensity LED Indicator displays show the exact position of your trim tabs at all times.

Photo Eye for optimum viewing in all light conditions.

Backlit key pad for optimum viewing at night.

Self-Check feature.

Voltage :

 12 & 24-Volt.
Related items