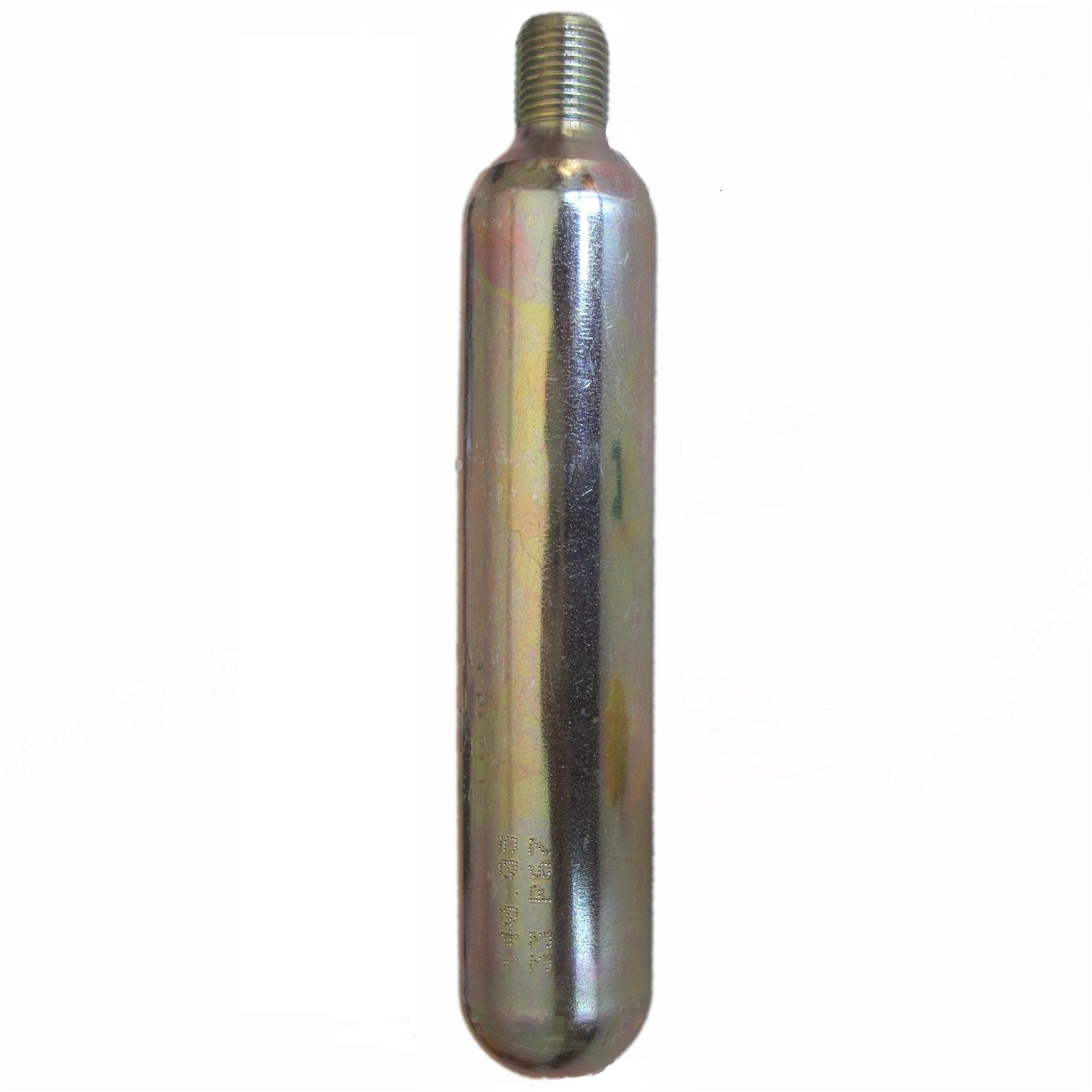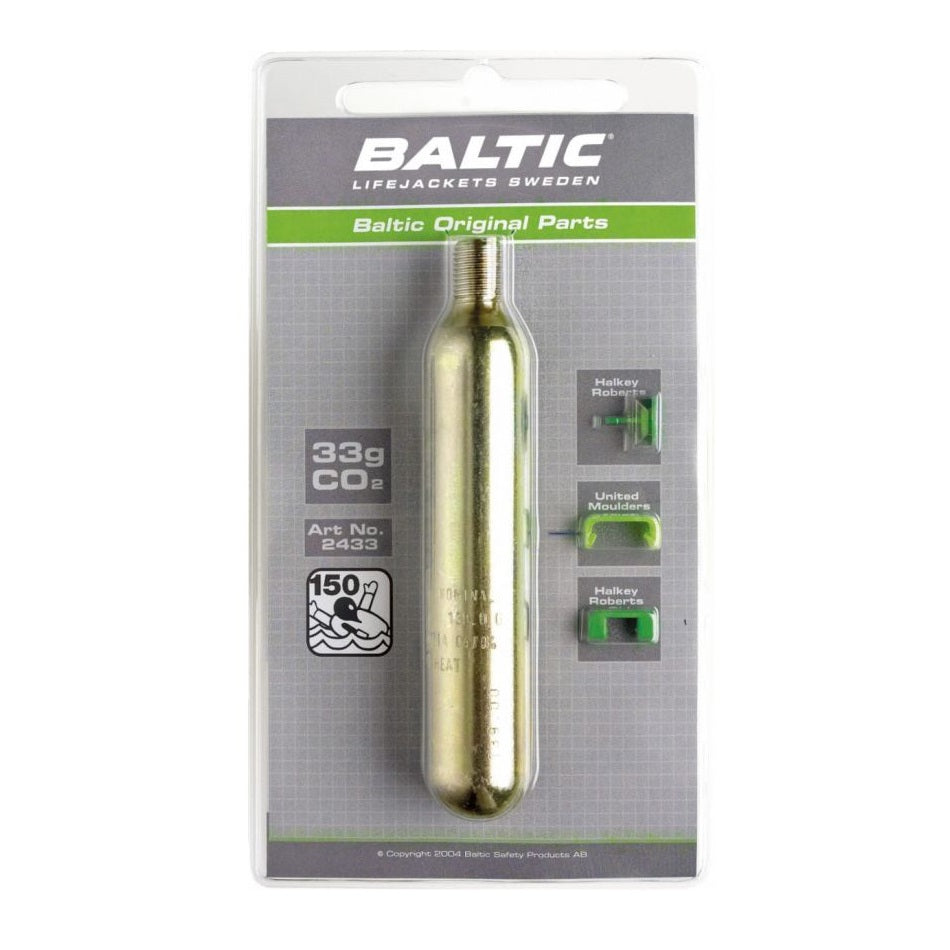 Life jacket CO2 Cylinder
The Baltic 33 gram CO2 gas cylinder with safety indicators is suitable for use with all the Baltic 150 newton life jackets.

33g CO2 cartridge for Baltic inflatable life jackets with safety pins.

When you buy a new inflatable life jacket, it comes complete with CO2 cartridge and trigger, if your inflatable life jacket trips, you need to reload it with a new gas cartridge and trigger.

You can easily do this yourself by following this guide, as well as using the right spare parts for your life jacket.