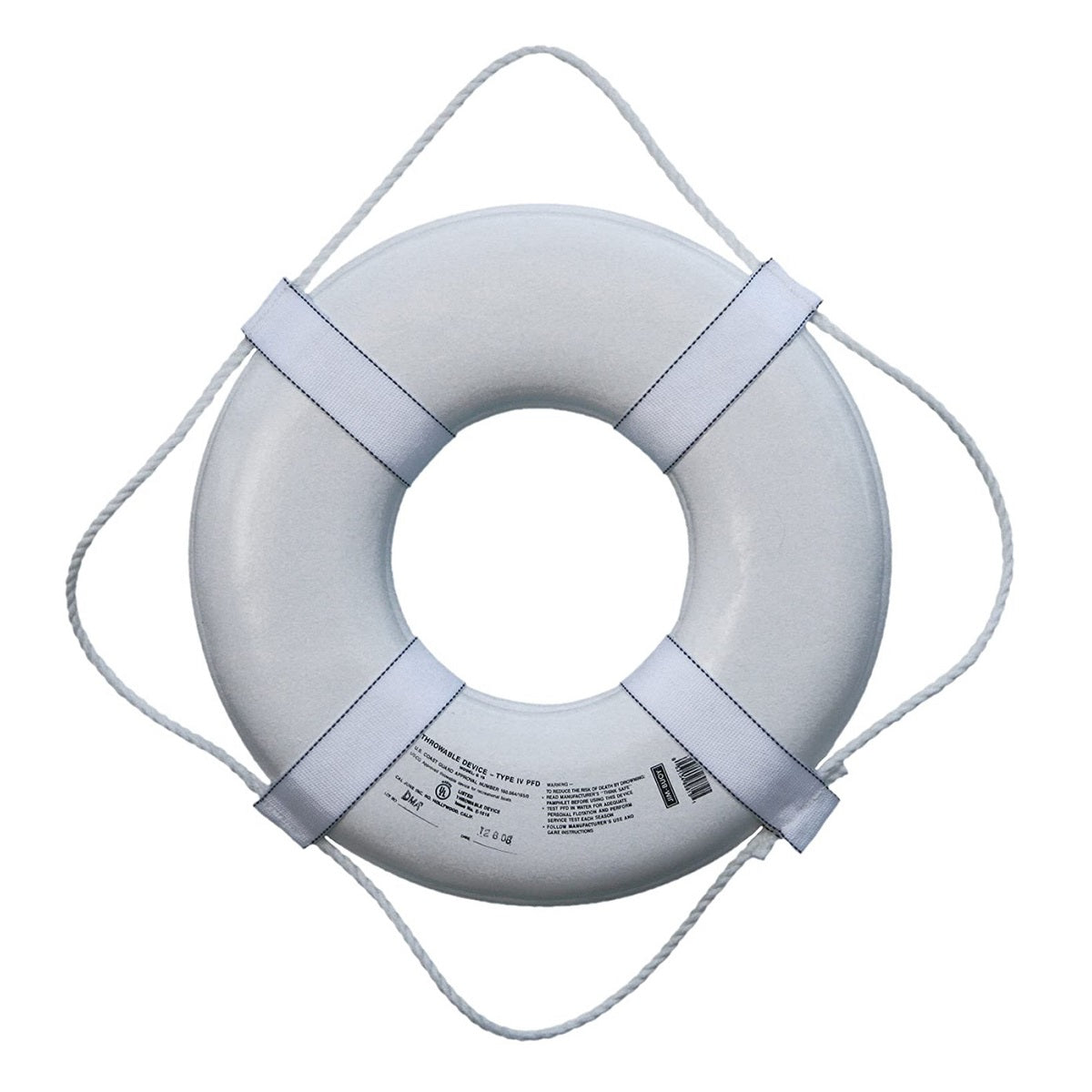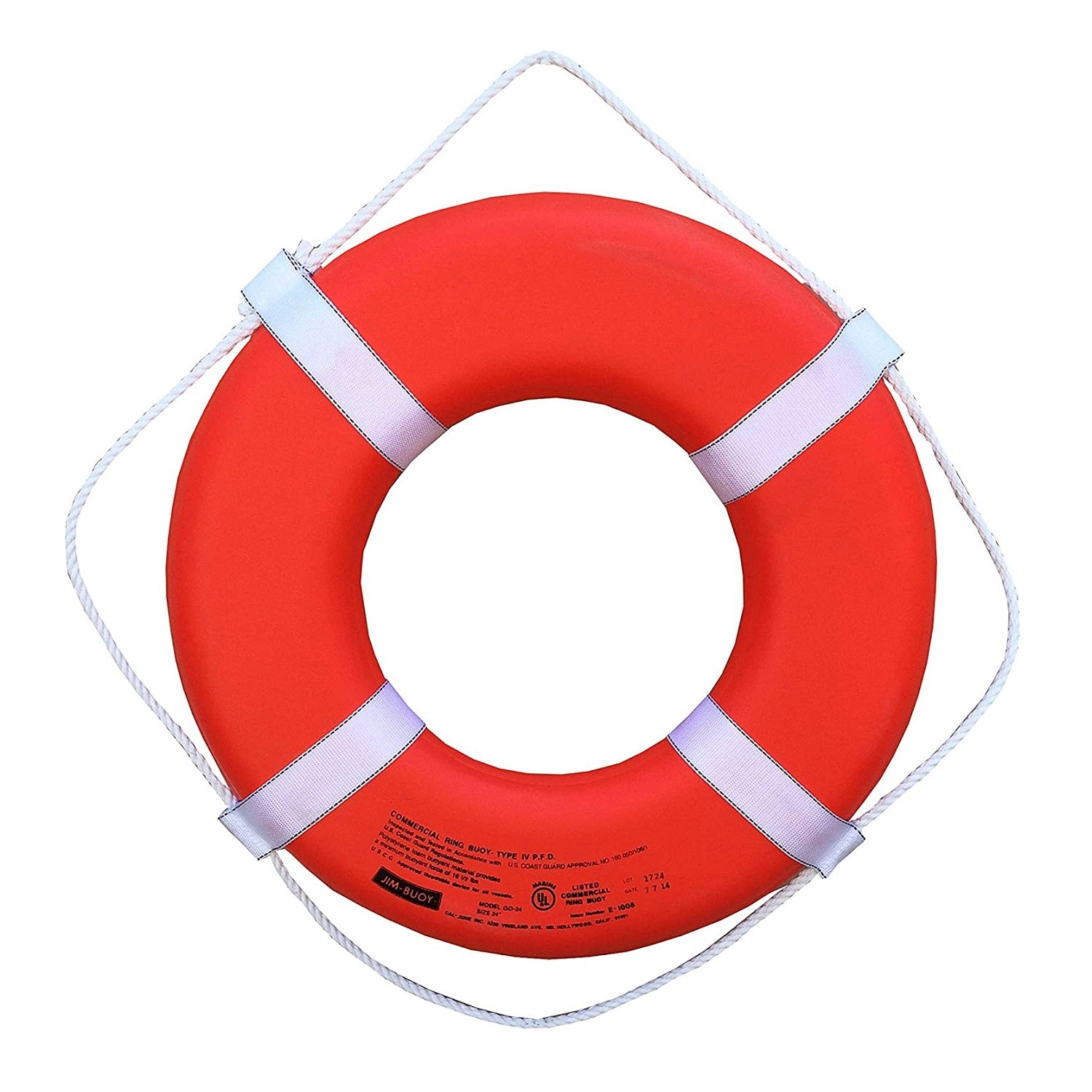 Life Ring Buoy 20"
U.S. Coast Guard Approved.

G-style life ring with webbing straps.

Solid closed-cell foam construction, soft and resilient to the touch.

Double UV inhibitor prevents deterioration.

Outside Diameter 20".

Polypropylene grab lines are secured with sewn Becket for a more traditional look.

Clean easily with soap and water.

Finest soft-Tex resists weather and temperature extremes.

G models is with straps and ropes.

Size :  20".