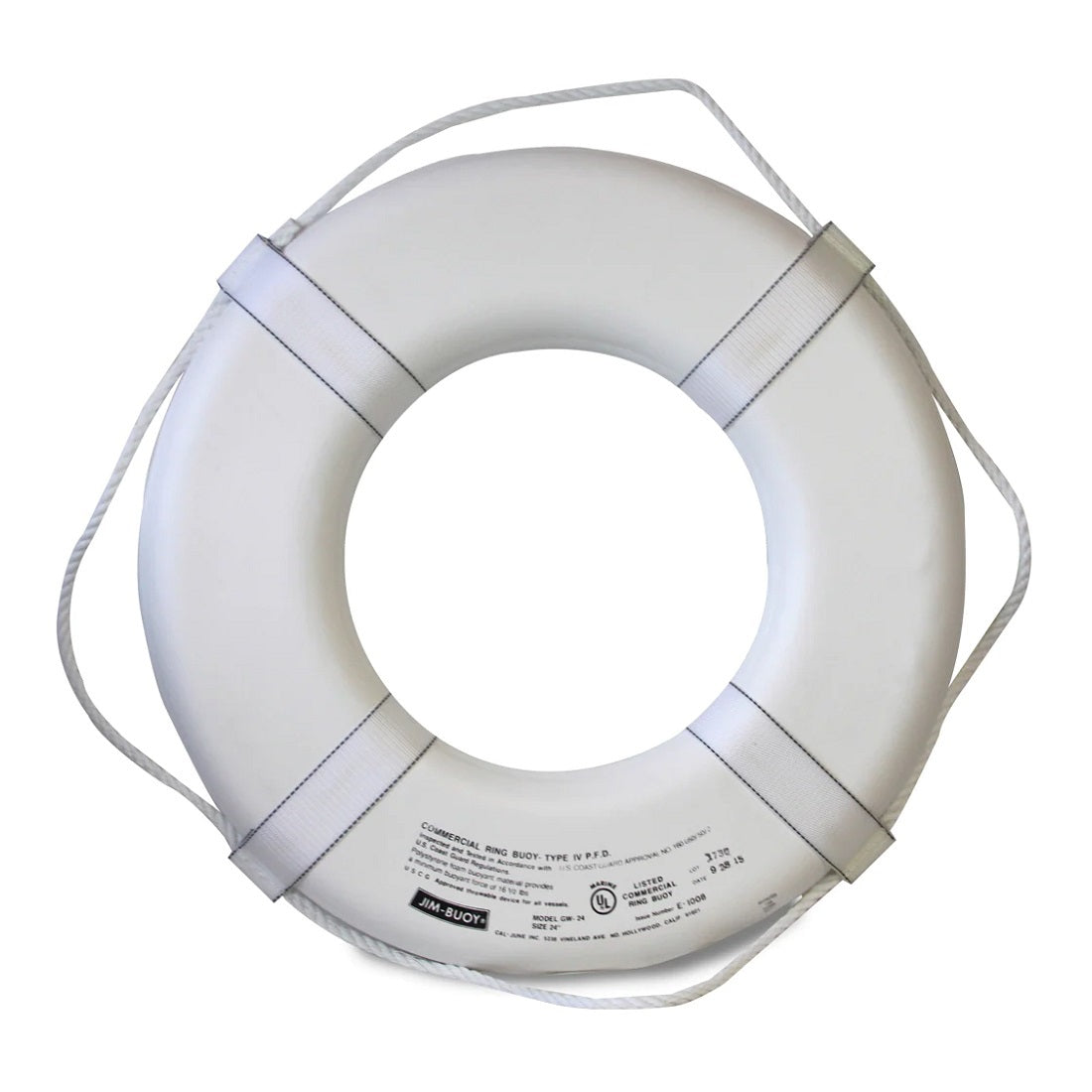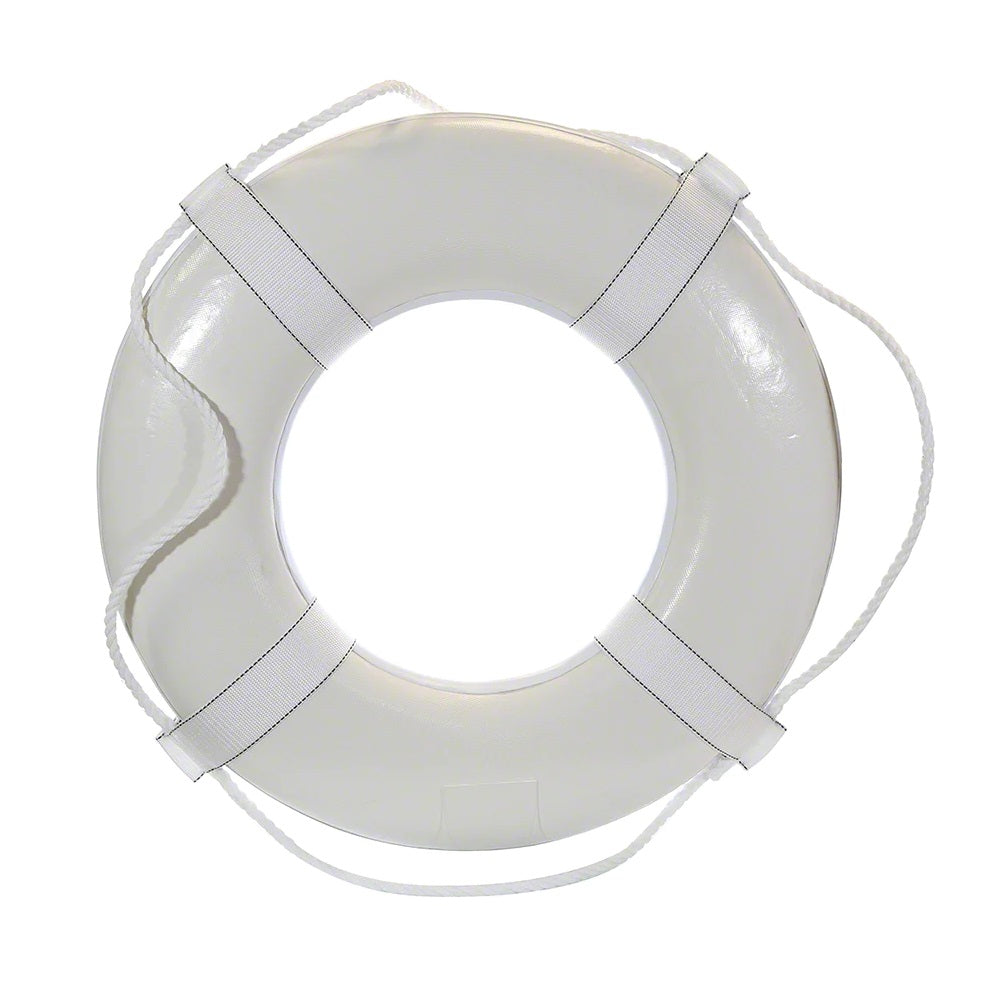 Life Ring Buoy 30"
Inspected and approved in accordance with USCG codes, these buoys are made of unicellular polyurethane foam with an almost indestructible soft vinyl outer skin.

Polypropylene grab lines are secured with sewn Becket for a more traditional look.

Clean easily with soap and water.

Finest soft-Tex resists weather and temperature extremes.

G models is with straps and ropes.

Size : 30".