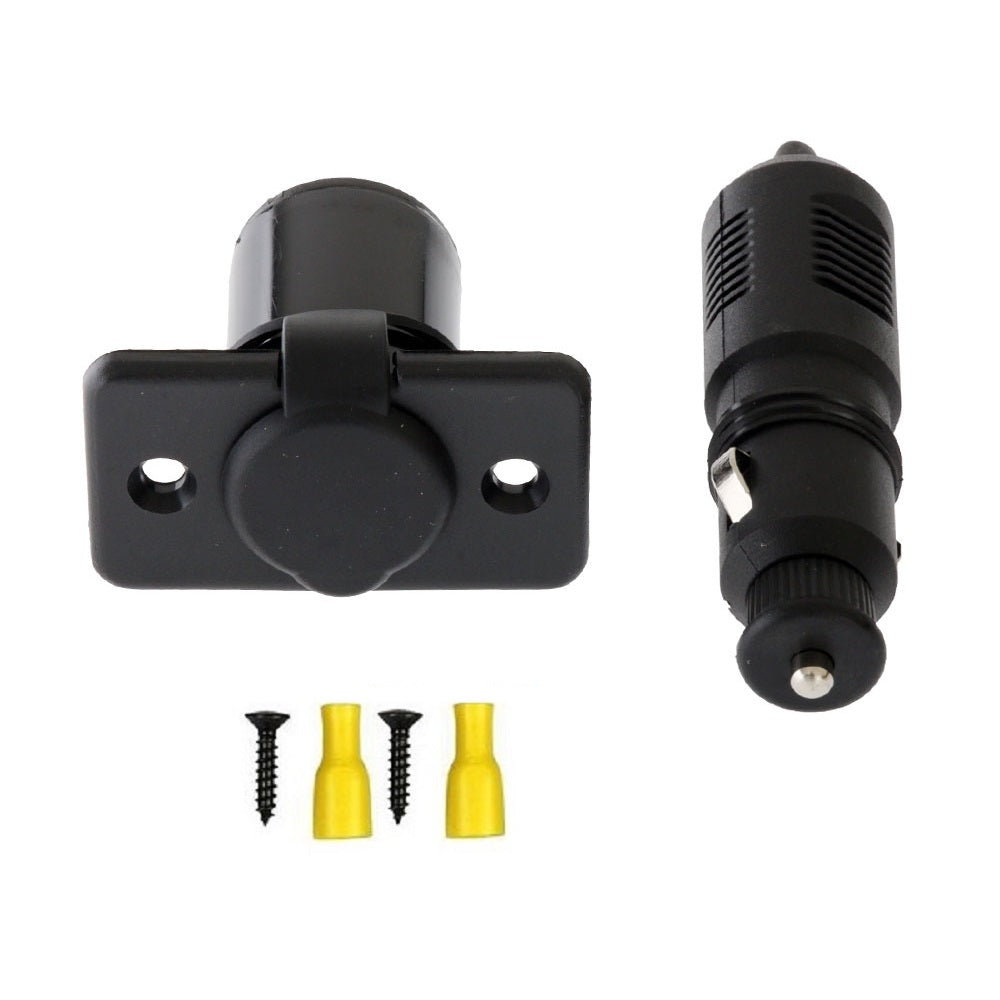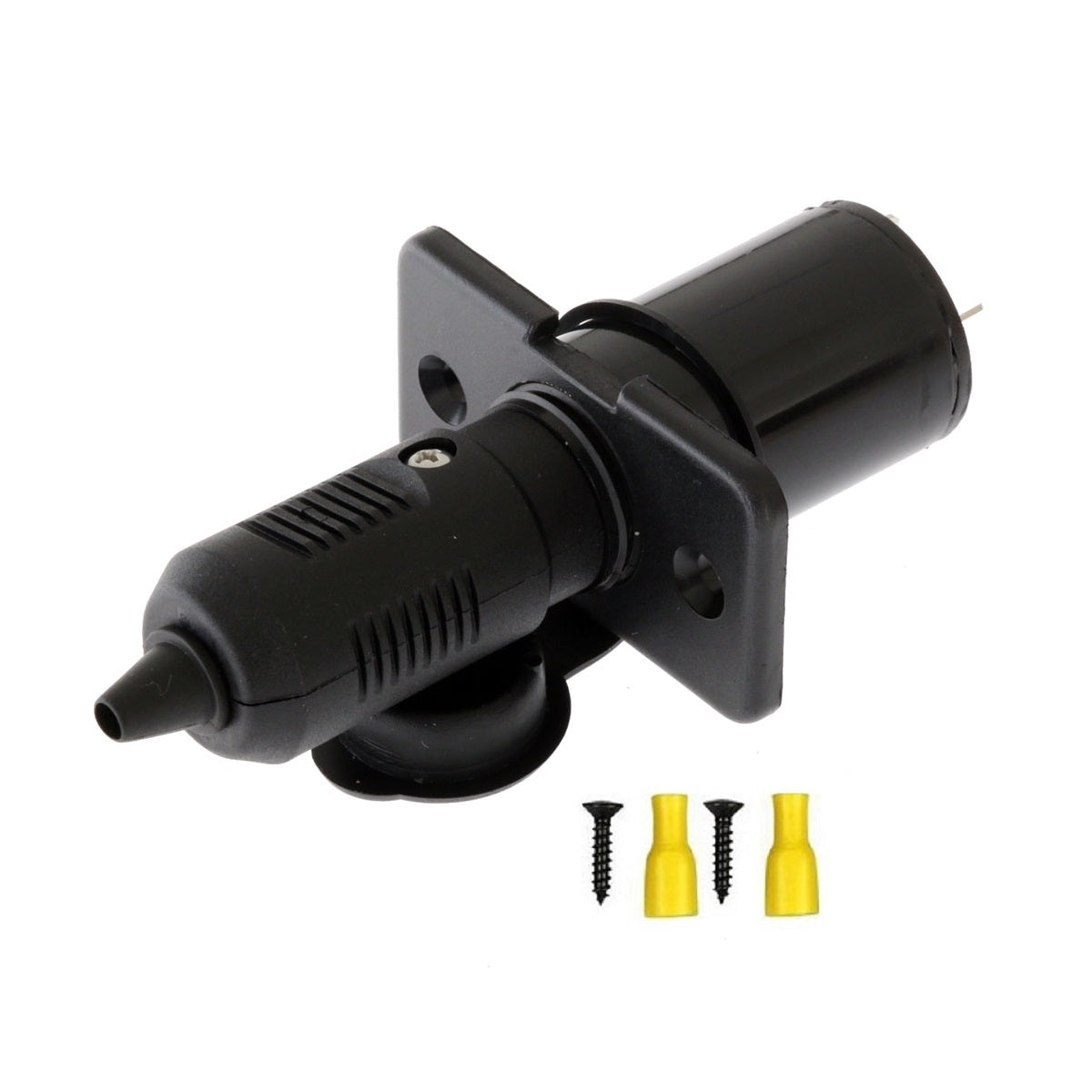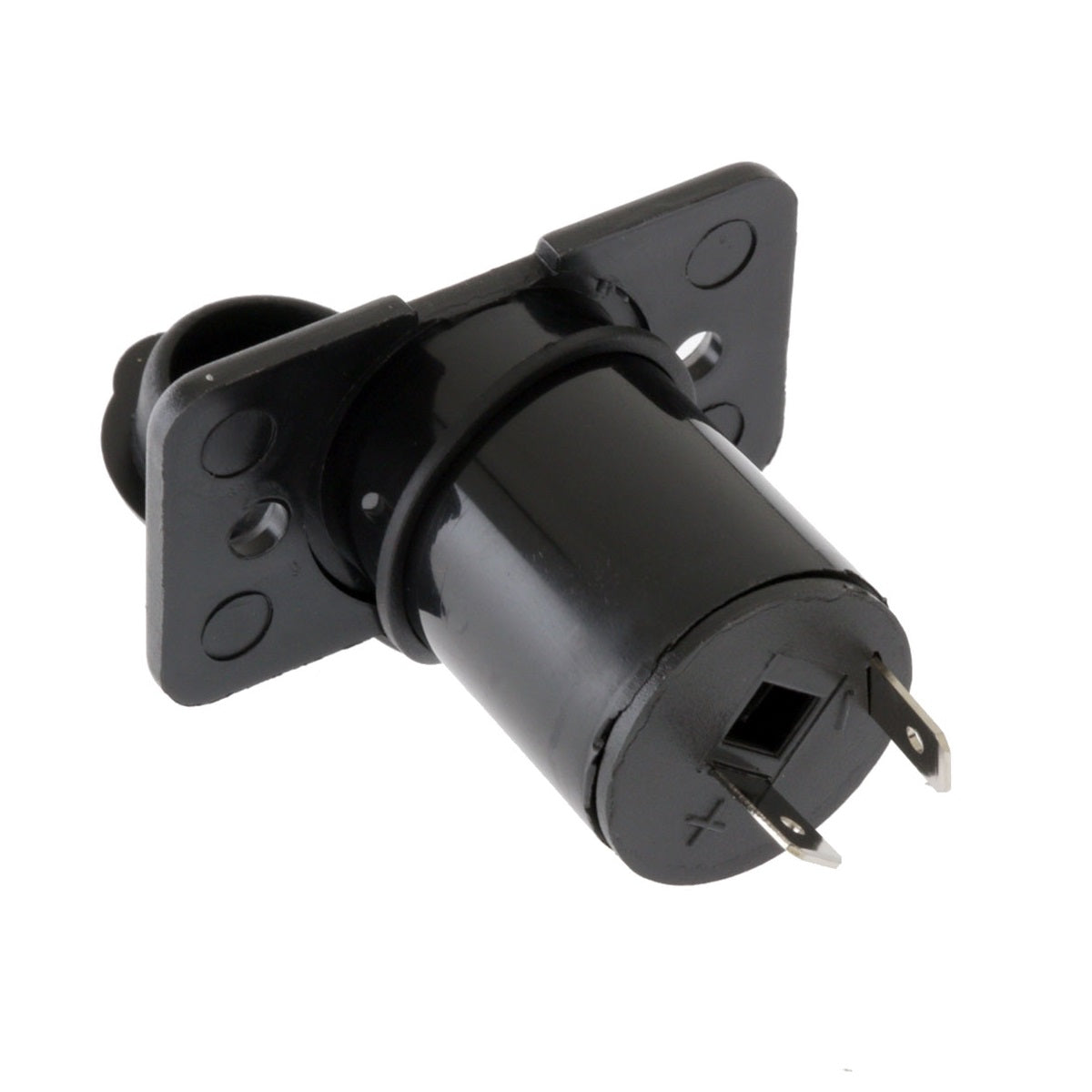 Lighter Socket with Plug
Hermetic cigarette lighter socket, compatible with all 12V plugs.

It also allows installation without a rectangular frame attached.

High quality plug with 10A 12V .

Mounting hole depth without contacts - 39mm.

Required mounting hole - 28mm.

Frame size - 57 x 32mm.

Dimension of M5 frame mounting holes - 40mm pitch.