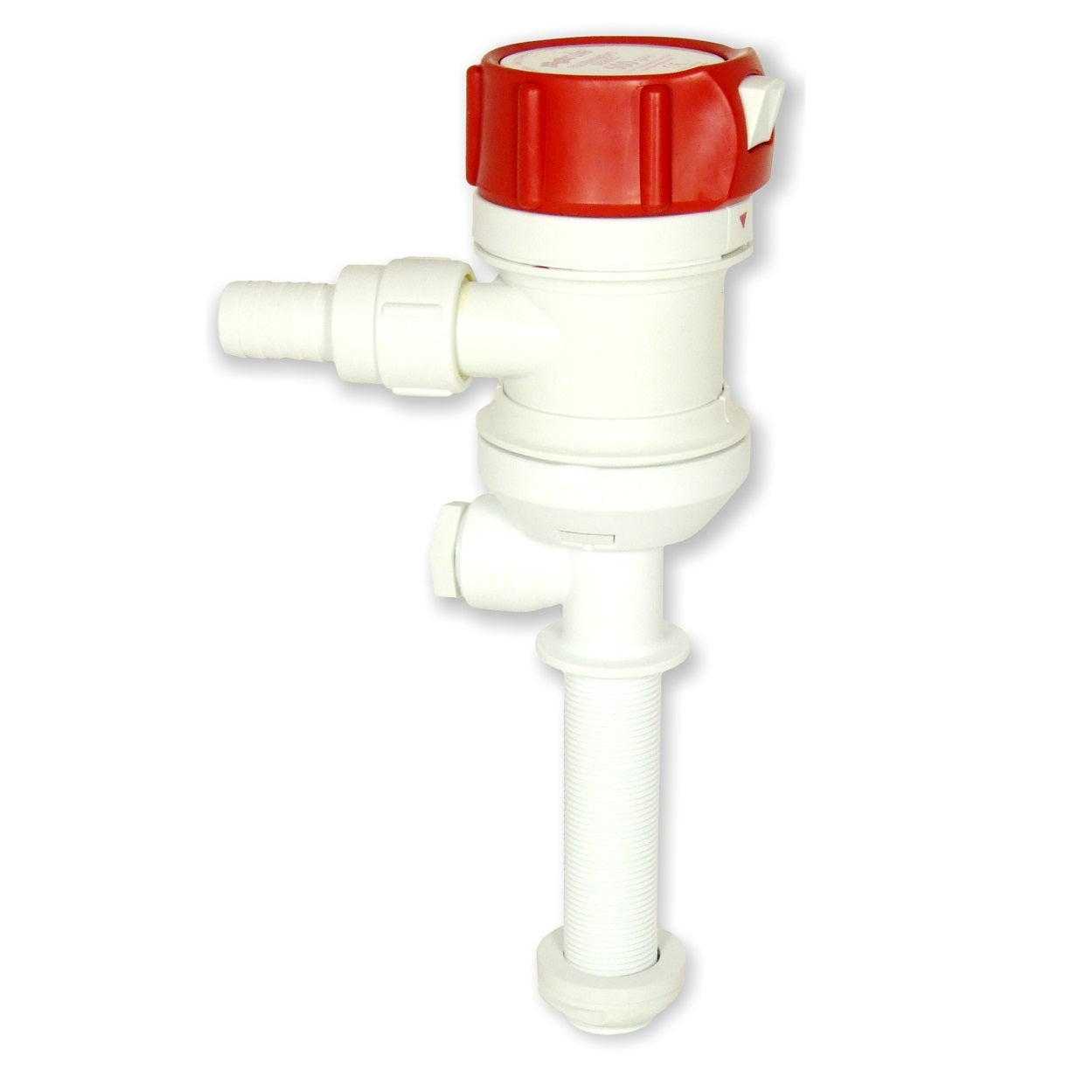 Livewell-Baitwell Pump 500 GPH
Keep your live baits fresh and kicking during the entire fishing trip. By installing the Rule Straight Thru-Hull Livewell Pump, you're assured of fresh, aerated water in your live bait tank. This straight pump is ideal for thru-hull applications plus it's easy to install. The Rule Straight Thru-Hull Livewell Pump is every live baiting fish's best friend. So get yours now and make sure your live baits are well and active when you go out for the big ones.

Discharge nozzle & pump housing can be rotated 360 degrees for optional installation.

Quick one hand "push button" motor cartridge removal system.

Dual port fitting for optional washdown pump.

Max Flow : 500 GPH (1892 LPH).
Voltage : 12 VDC.     
Amp. Draw : 2.1 Amp. 
Fuse Size : 2.5 Amp.
Port Size :  3/4" (19mm).