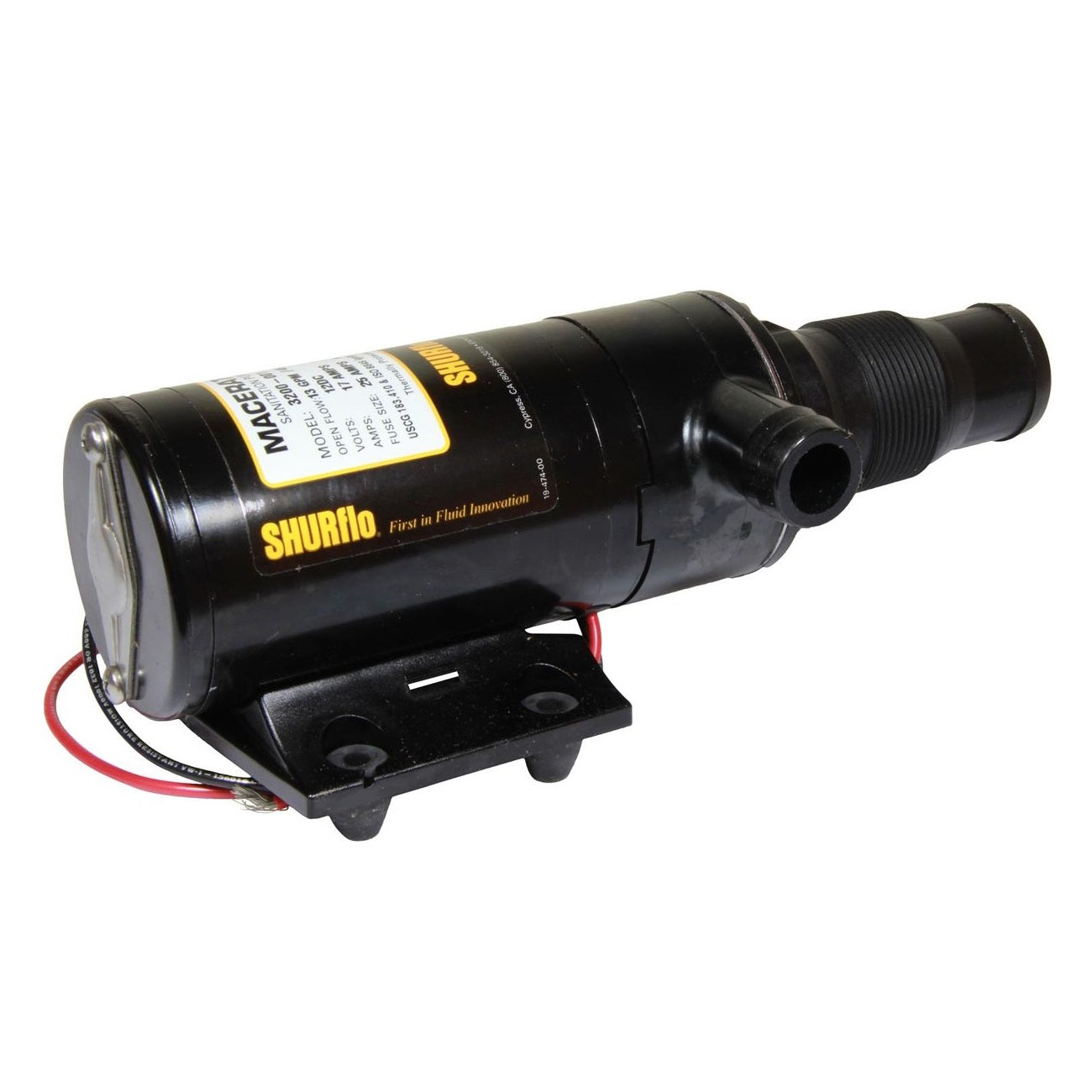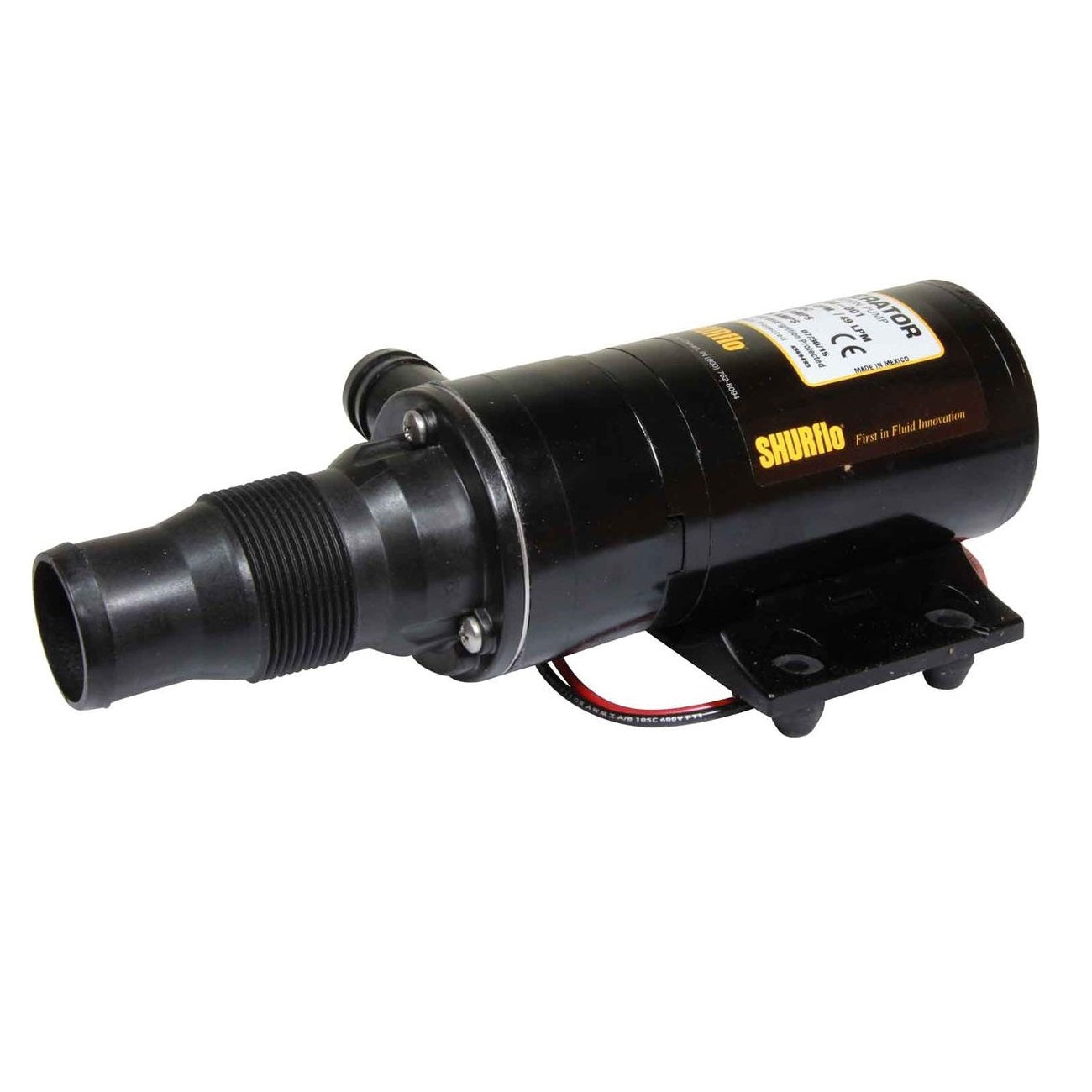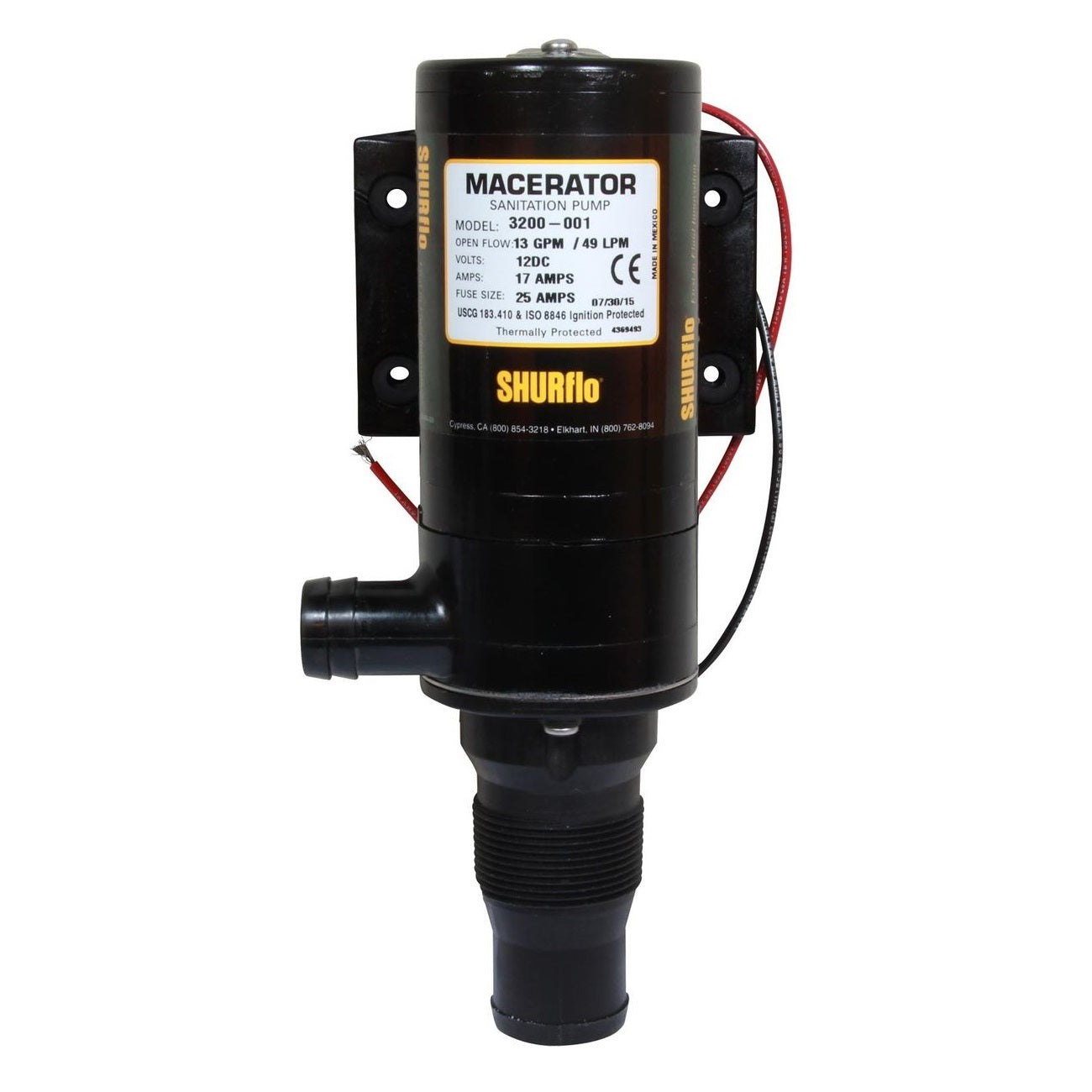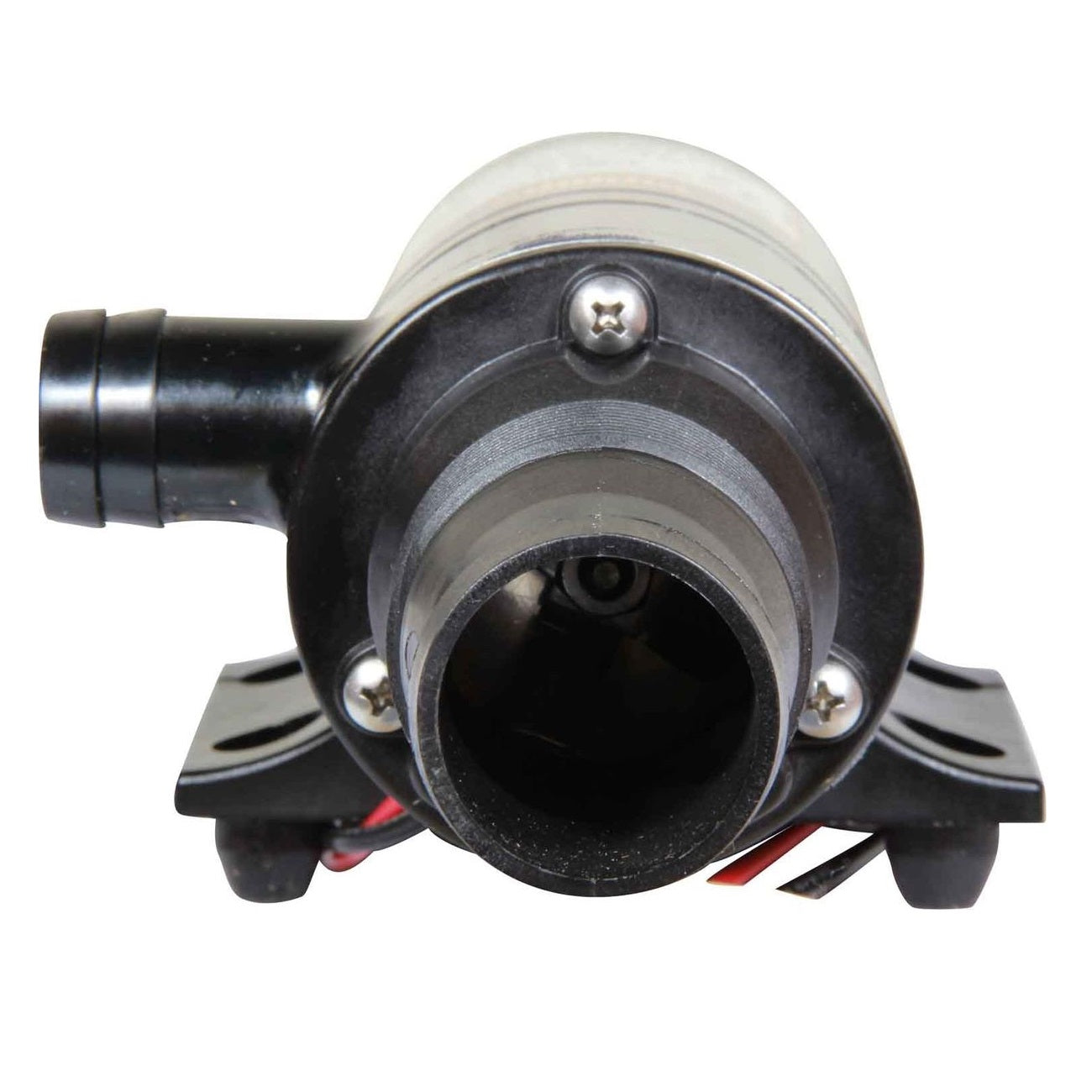 Macerator Waste Pump
Shurflo® Macerator pump is designed to accommodate the need for a reliable, high performance waste evacuation pump.

This pump incorporates a high quality motor with a new seamless shell design that is thermally protected.

The unique features of the Macerator include a premium impeller design with run dry capability, a dual blade and housing construction for trouble-free operation.

Sealed Manual Turn Key.

Run Dry Capability.

Dual Blade Design.

Ignition Protected.

Thermally Protected.

For RV and Marine use.

Voltage :

12V or 24V.

Flow Rate :

13 GPM ( 49LPM ).

Amps (Max) :

17 (12v), 9 (24v).

Port Size :

inlet 1-1/2" barb 1-1/2" NPT Outlet 1" barb.

Dimensions :

10.6" x 4.9" x 3.8"10.6" x 4.9" x 3.8".