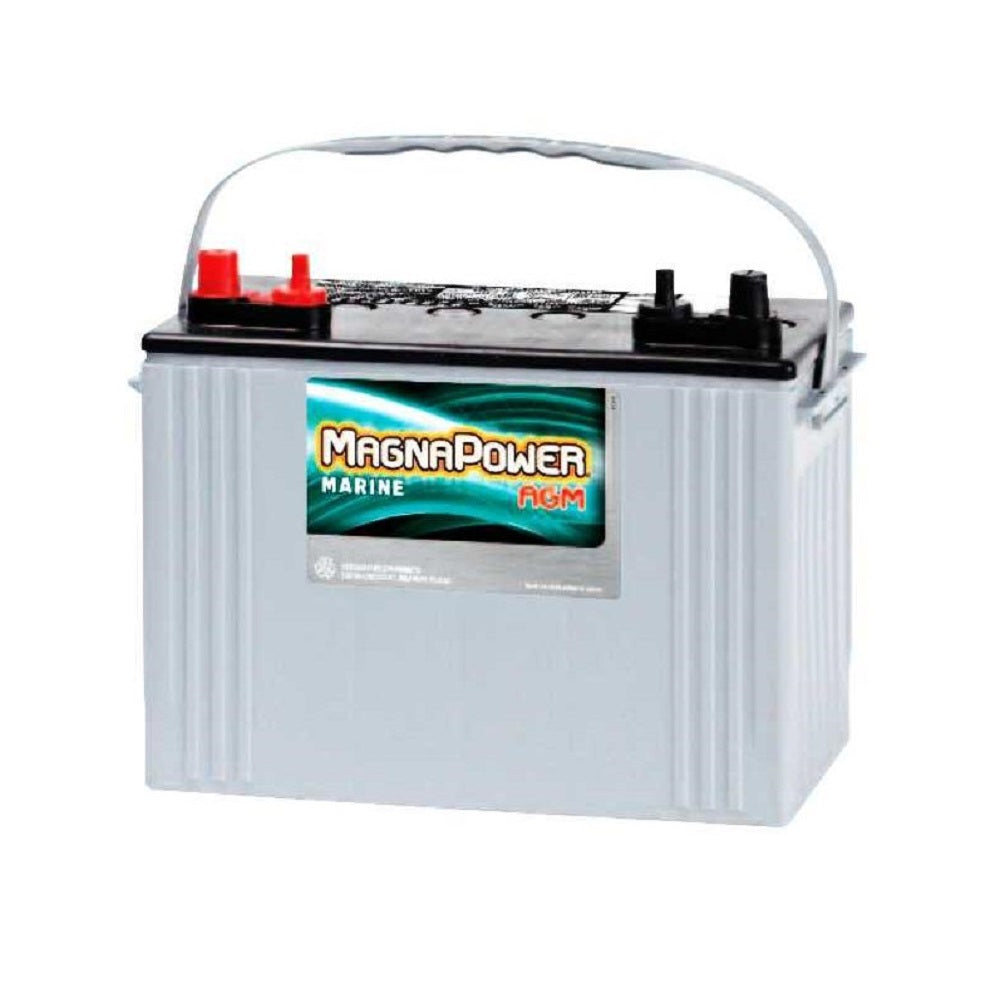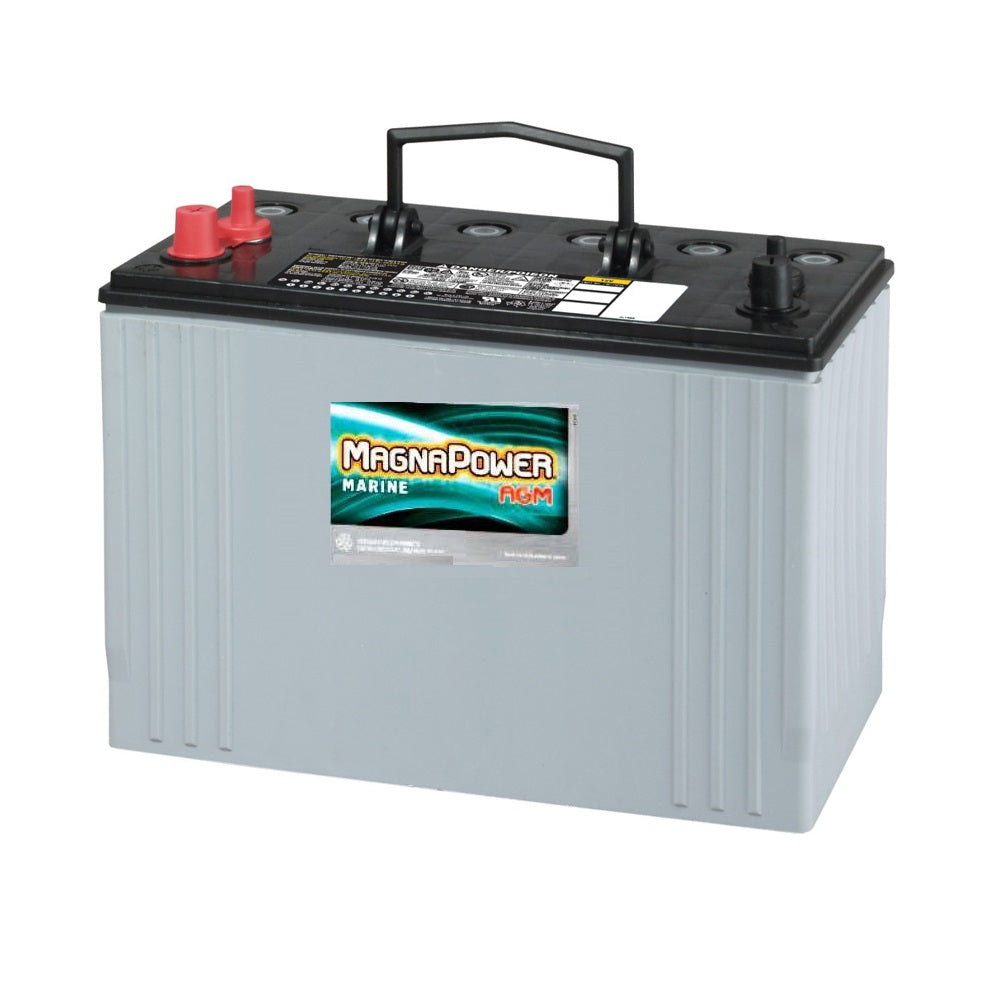 MagnaPower AGM Batteries
MagnaPower has a complete line of batteries for all your power needs. Our automotive line includes absorbed glass mat (AGM) technology, high performance, and import exact fit batteries.
Valve-Regulated Lead-Acid (VRLA) Absorbed Glass Mat (AGM) batteries use special absorbed electrolyte technology that is superior to flooded lead-acid batteries. Fine, highly porous microfiber glass separators absorb the electrolyte, increasing efficiency by lowering internal resistance and boosting capacity. Lower internal resistance also means that the batteries can be recharged faster than conventional batteries, allowing the user to put them back into operation sooner. The valve-regulated AGM battery virtually eliminates gas emissions and acid leakage for longer and safer battery operation. AGM batteries are also completely maintenance-free.
Charge/Absorption/Equalize between 13.8 - 14.6 Volts @77ºF (25ºC).
Float/Standby between 13.5 + .01 @ 77ºF (25ºC).